 I know what you are thinking, SPF for hair is a bit much, especially living in Ireland. Well, it is the hottest day of the year, and my hot head has inspired me to write about hair protection.
Regardless of whether the sun is actually shining, we know that wearing an SPF to protect our skin from damaging UVA and UVB rays is non-negotiable. The same should go for our hair.
Using a hair SPF will protect your colour, help stop split ends, breakage, dryness and fuzziness, and make the hair stronger and all-round more healthy looking.
Here are our top three hair protection sprays that should be near the top of your purchase list all year round.
Paul Michell Sun Shield €18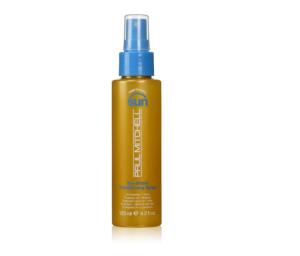 This is a great product to have on hand if you have coloured hair or if you will be swimming in chlorine or salt water. This conditioning spray contains oils that soften hair but it can make oily hair look greasy, so this one is more suited for use on those with dry hair. Make sure to comb enough of this product right through the hair for best protection.
Advertised
Fekkai Pre-Soleil Hair Radiance and Protection Mist €20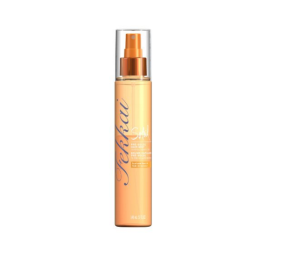 This is a fantastic product for protecting hair colour. For best results, shake it up well and spray, and comb through or run through hair with your hands.
Aveda Sun Care Protective Veil €28.50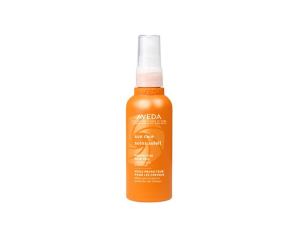 This protective spray from Aveda helps filter out harmful UVA and UVB rays. It contains all sorts essential oils to protect hair from free radicals and the sun while making hair stronger and more radiant from the inside out. This one tops my list!
Advertised
Is an SPF for hair taking things just a bit too far for you or are you on board with this additional step to your beauty routine?