 Rejoice and make merry for The Beaut.ie Awards are BACK!
The Beaut.ie Awards are the the best blinkin things on the entire Interweb - completely honest, controlled by you and with no input from cosmetic companies or vested interests of any kind.  Which makes them incredibly unique.  Averaging over eighty thousand votes per year, they're the most trustworthy resource you're going to find and use again and again to research purchases and find out what real girls use and rate highly.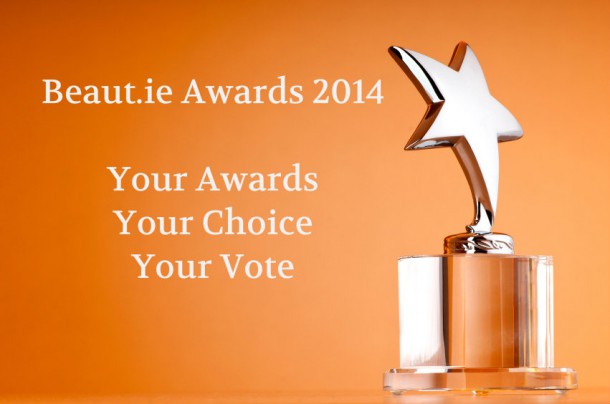 Now listen up because the important bit is down to you - the voting.  As usual it will be a two stage process.
We'll kick off with the the long list voting.  Open ended polls will allow you to enter the name of the product YOU think is best in every category - from foundation and mascara to moisturiser and body scrubs.  This poll will stay open for two weeks to give everyone a chance to get their spake in.
When the long list vote closes we tally up the results and the top ten products in every category will make it into the shortlists.  You then select the product you rate the most highly in each category.
Independent adjudicators from em Deloitte and Touche* will oversee the whole process and seal the results in briefcases with codes that even Bondish Daniel Craig couldn't break (though he could simply put on his blue trunks to distract us and extract the code that way... OH eh getting carried away and flustered).  So yes, sorry, back to business, the results will be unveiled at a super fun, super swish ceremony and there'll be a chance to win tickets.
Advertised
The long list votes are coming to a computer, mobile phone or tablet near you - very soon (in the next week in fact).  But in the meantime we'd like to know how you'd improve on the Awards of previous years.  What would you like to see done differently?  What categories are your favourites.
And how much do you LOVE the Beaut.ie Awards!
*possibly not