 Here's the thing: I'm currently planning a series of nail art how tos which will be rolled out in the coming weeks to ensure that all you lovely Beaut.ies have festive fabulous digits over The Christmas. Since there just aren't enough hours in the shopping days between now and December 25th to show you how to DIY every Yule-appropriate design ever, I'm having a fair bit of trouble deciding what type of thing I should actually include in my little Christmas nails snowcase showcase.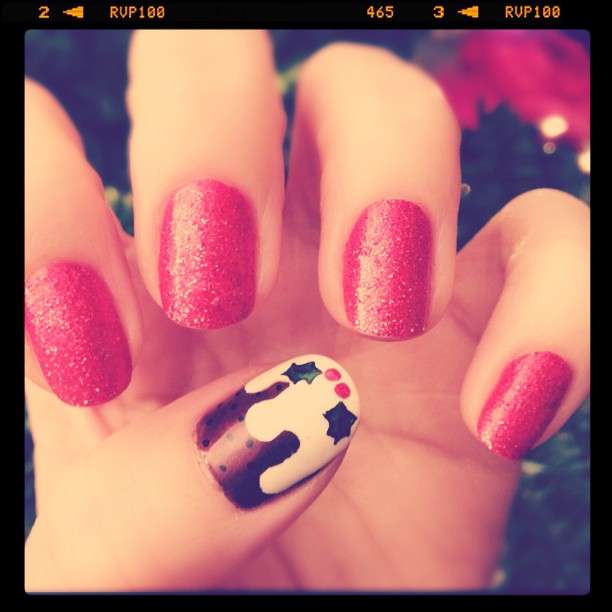 my Christmas pudding nails from last year - get the look here
So I'm going to throw it open to the floor, to see what you would like to know how to do. Would some subtle bling be just the thing to set off your party frock? Would like to wear a delicate sprinkle of snowflakes across your nails? Or do you mostly want to make your fingertips look like an over-enthusiastic elf threw up Christmas all over them and get the lowdown on the easiest ways to paint trees/snowmen/presents/Santy on your talons?
Advertised
By the way, you could also let me know if there are any tools that you do (or don't) want me to use in creating these looks, to ensure that they're as DIY-friendly as possible. If what you have access to is a biro as a dotting tool and a cocktail stick for creating lines, tell me and I'll lay off the nail art pens and stripers; equally if you've got some kit and aren't sure what it's all about, let me know what you have and I'll show you how best to use it.
Have your say in the comments, ladies - the most requested designs, themes, and tools will be featured as tutorials in December!