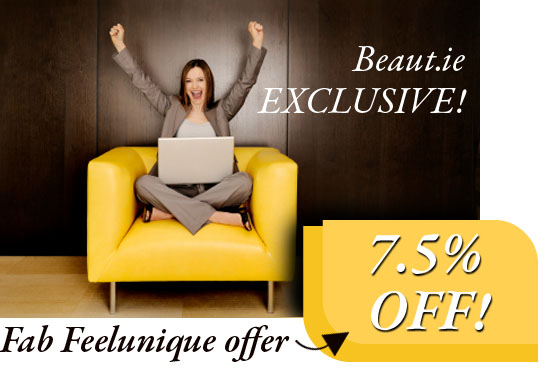 Yabba dabba doo!
This is a great offer! Want to save even more money with our pals at FeelUnique - online purveyors of fine cosmetics and beauty goodies? Is that a yes I hear?
Click through the link below to do your browsing and shopping. Your 7.5% discount will be deducted automatically at checkout - no voucher code required
Yes yes OH yes I want to save 7.5% more with FeelUnique!*
Advertised
This offer is good until May 30th 2010 and you can use the offer as many times as you like.
Send this post to a friend and spread the love!
Update: the 7.5% offer is over but by clicking the links you will continue to save 2.5%