 Chupi is one of our favourite jewellery designers ever and as she launches her new Autumn / Winter collection and prepares to celebrate ten years of her eponymous line, she let us in on some insights into her world!
Congrats, Chupi! It has been a stellar year for you. Can you tell us about your highlight of 2015?
Definitely the highlight of 2015 was getting to bring Chupi around the world; in three whirlwind months we traveled to London, Paris and New York. It makes me so happy that people around the world are loving my pieces!
Irish design is really coming to the fore on the international stage of late. Why do you think there seems to be such a resurgence of late and who are your favourite Irish designers?
It's amazing that Irish design is beginning to get the international recognition that it deserves and I am so proud to be a part of it. There are lots of amazing people supporting Irish design which I think helps; among those Aisling Farinella has been a rock to us this year, she's such an amazing supporter of Irish design. I have far too many favourite Irish designers but some that spring to mind are the amazing milliner Laura Kinsella, who creates the most amazing intricate pieces; Una Burke, who makes stunning leather pieces as seen in the Taylor Swift's Bad Blood video; and of course the ever inspirational Simone Rocha, who continues to create amazing collections each more stunning than the other.
Can you tell us about how you started out?
I was scouted out of college when I was 21 to design for Topshop - it was a baptism of fire and I loved it. I worked with Topshop for six incredibly successful years, then decided to close my first company and leave. I've always been fascinated by jewellery - good jewellery, serious jewellery that marks a moment, an event, a time in your life. Today so much of what we buy is disposable, want a new dress? Grab it, wear it, bin it. I was 27, designing for Topshop, when I discovered I wanted to create heritage so I started designing the jewellery I wanted to wear but couldn't find.
Can you tell us about the process from inspiration to completion? Is it all done in Ireland?
The first piece I ever made was my signature swan feather. I tried to carve the details using traditional silver-smithing and it was then I realised I wasn't a jeweller - I'm a designer. I'm irresistibly drawn to wild things, to flawed natural beauty. I now use a technique developed by the Ancient Egyptians to make an exact version of a swan feather, or a twig, or an acorn. Every piece I make has a story, that's what makes people connect with my jewellery and what I create. It's where the magic is. It's also really important to us that everything is manufactured in Ireland and we never intend for that to change!
Do you have any advice for someone who is trying to break into the industry?
The best advice I could give someone is to love what you do and keep working at it. If you're passionate about what you do it really shows. I'm a big believer in creating your own luck - anything is possible if you want it enough and work towards it.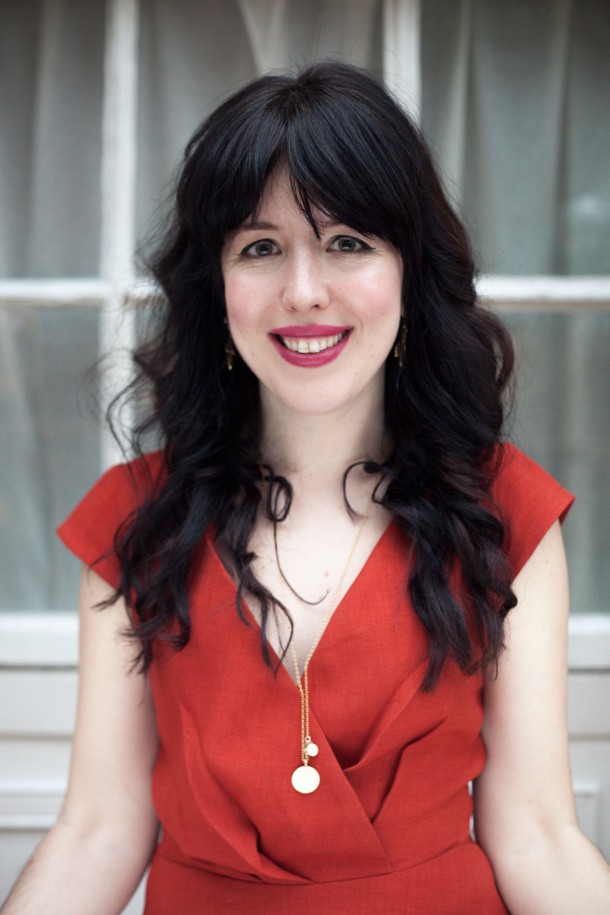 Where does your inspiration come from?
Advertised
I'm always inspired by wild and natural things and this collection has been inspired by the Iveagh Gardens, a secret garden in the bustle of the city. I grew up in west Wicklow, in a beautiful shambling house surrounded by wild countryside. I've always been in love with rambling houses, old libraries and walled gardens filled with blown unstructured flowers. The feeling of the collection is capturing the joy of delicate moments, wandering through the rose garden and stealing a rose bud from your favourite rose. A tiny raspberry leaf is plucked and cast in silver and captured in perfect gold. Think luxe, sequins and silks, long wild hair and peach tea roses.
Can you tell us a bit more about the 'Meet Me in the Garden at Midnight' collection, inspired by the Iveagh Gardens?
The Iveagh Gardens holds such a special place in my heart. As much as I love travelling there is nothing more lovely than being in Dublin and spending a lazy Sunday in the Iveagh Garden with my wonderful husband Brian and my two boisterous puppies Rufus and Poppy. I have so many great memories in the Iveagh Gardens, it's a true oasis!
Do you have a signature piece that you wear everyday?
My absolute favourite piece of jewellery is my wedding ring that I designed. I made both mine and my husband Brian's rings and they are the pieces that have given me both the most pleasure! When I started thinking about wedding rings I read up on the history, why we give them and what they mean but it was still very hard figuring out what we wanted. Deciding what ring you are going to wear for the rest of your life is incredibly hard, but for me as soon as I knew I would make them for us it made me extra nervous that I would make something either I or B wouldn't love! In the end it was so simple, I found a beautiful fallen hawthorn branch out walking in Kildare and took a piece from which I cast my wedding ring from the twig and B's from the bark -  I loved that our rings grew together just like us.
What is your signature fashion style?
My signature style is gold and lots of it. You'll always see me in a pair of my signature swan feather earrings and lots of gemstone rings! I'm a big fan of texture faux fur and sequins are some of my favourites. If I'm attending an event I love a good maxi dress or skirt, especially with a slit! We're all huge Folkster fans in the studio, we're literally addicted. I have so many of their amazing statement pieces, it makes dressing so much easier.
Give us a peek into your makeup kit ­- what are your desert island makeup products?
I'm a minimal makeup kind of girl but my absolute go-tos are a statement red lip and a winged eyeliner. My go to red lip is Mac's Lady Danger and for eyeliner I love the Collection liquid eyeliner, it's so easy to use and super affordable. I like to keep my base pretty light, anything Yves Saint Laurent will do!
What will Christmas be like chez Chupi?
Christmas is one of my favourite times of the year, all the amazing food! Lots of time will be spent curled up by the fire with hot whiskeys and mulled wine, it will be great to catch up on much needed rest after a crazy Christmas period, it's our busiest time of the year, so by the time Christmas rolls around I will be more than ready to relax!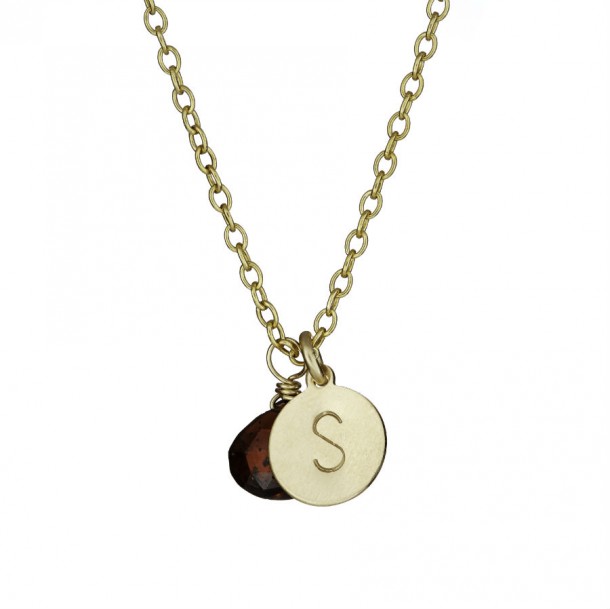 Advertised
See that beautiful initial necklace above? We have one to give away to one lucky reader! Head on over to the competition page to enter.