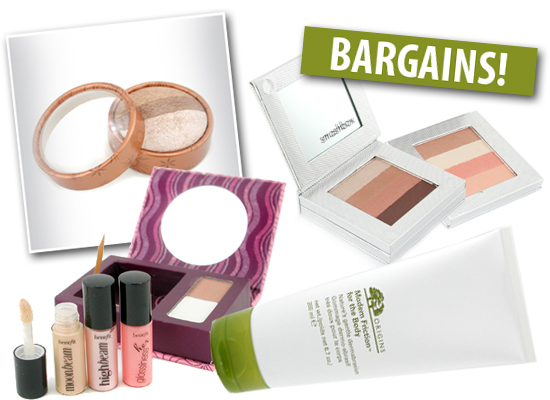 Some absolutely deadly deals on StrawberryNet this week! Tons of Benefit at knock down prices and lots of other briliant goodies (we've selected a few for your delectation).
And just a word to the wise. Don't buy from StrawberryNet through Pigsback thinking it saves you more money cos you can pick up points. Have you ever noticed that they will only give the points back in sterling value? This is a rubbish deal for your purse - take our advice and buy in dollars.
Advertised
We actually want to save you money. That's why we always link you through to the dollar price which is by far the cheapest option.
(And if you're buying perfume and need to buy in Euro - you'll get another 5% currency discount until 16th Aug).
Happy shopping!