 We've be doing a round up of some of our favourite beauty launches of 2015. We've already checked out foundations, marvellous mascara and some eye opening lash primers.
And today it's the turn of hard working eye palettes.
This was a hard one for me because I love my eye shadow. I have an endless stream of them and despite possibly owning the whole Mac counter in my studio, I endlessly seek to find new and exciting products to invest in.
I lie to myself when a new product comes out and I justify buying them because, for me, it's an investment in my future. My clients need the newest and most up to date products on the market (even though I probably have ten shadows like it). But there is just something about colour that I love so I suppose it makes sense that I was drawn to make up artistry.
And so back to the awards!
Having tried all the palettes, and enjoying my life while doing so, the one that stands out for me this year is.....drum roll please......
Urban Decay Gwen Stefani Edition €46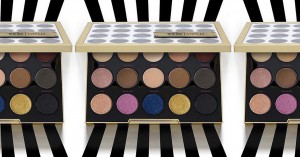 I know it's only just on the market but it's the one that I have been waiting for; this collaboration has been a match made in heaven. It combines 15 colours in just the right amount of neutrals in matte shadow, and shimmer shadow with just a sprinkle of bright colours.
The variety of eye looks you can achieve with this palette is endless - they really have thought this one through.
Advertised
You can check out our original sneak peek here and a delicious step-by-step tutorial here.
So if you have eye shadow palette on the top of your Christmas list, this is the one for you.
And in second place? It's another new one, not yet even on shelves. Get your place in the queue for this launch because it's deserving of its place.
MAC Ellie Goulding Pallet €55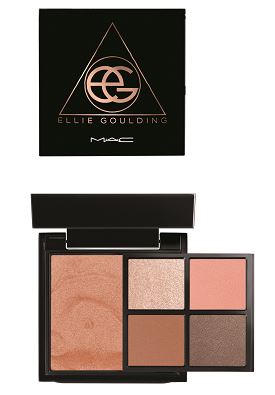 With four extremely wearable and complimentary eye shadow colours, Ellie Goulding's palette is divine. In addition, the eye shadow quad slides to the side to reveal a bronze cream colour base for emphasizing those cheek bones this festive season.
Now the reason Mac has come in second place as opposed to first is because in comparison to UD x Gwen, this product offers a significantly smaller eye shadow selection but at at a higher price point.
I do love the colour choice though. It's highly wearable and versatile for day or night make up. The only problem is that it is a limited edition, so when you run out, there is no way of you getting it again.  Sigh...
You can check out our full sneak peek at this collection here.
Advertised
Whats your favorite eye shadow palette of 2015? And are there any other round ups that you would like me to do? To the comments!