 For some, Halloween is the perfect excuse to push the boat out and dress up in the most spectacular creations known to man, for others, it's a time when you can give a nod to the season with a few well placed, spookily themed accessories such as lashes or nails. Of course accessories can also be the icing on the cake for more fanciful looks so whatever your mood, here are some top picks to get your Halloween on this weekend: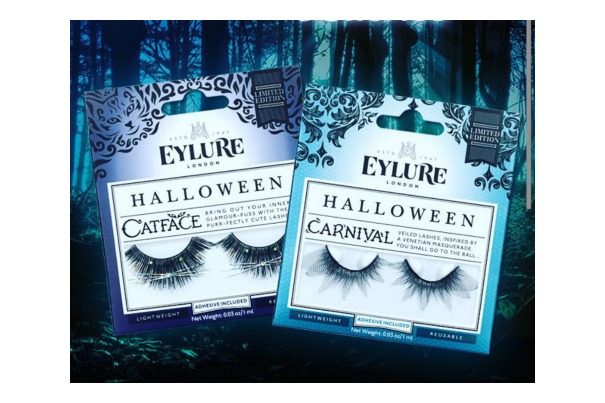 Eylure Lashes: Each year Eylure bring out some special edition lashes and this time around they've brought us "Carnival" which look a little like netting or flower petals and then "Cat Face" which feature little gold whiskers and diamanté eyes. Both are €9.99 which makes them a little pricer than your average novelty lashes but they'll work well for anyone who wants to make their eyes the focus of their look.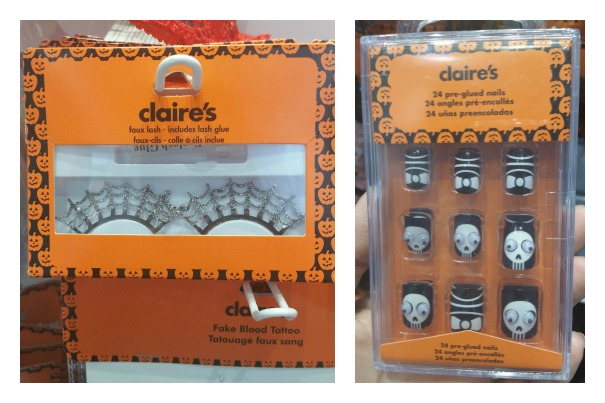 Claire's Accessories: I couldn't help but wander into Claires the other day which is currently a treasure trove of Halloween paraphernalia! The things that caught my eye were these cobweb lashes (€6.99) and skull/skeleton nails (€8.99) which are so cute. Seriously, stick a pair of goggly eyes on something and I'm totally sold!
Advertised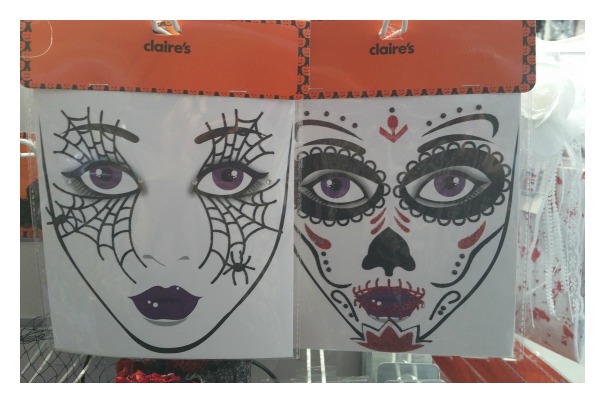 I also spied some "make-up tattoos" (€6.99) too which could be perfect for anyone who isn't too confident in the artistry skills or if you have a child/teen that wants a certain look but won't sit still long enough to have it done! These are just 2 of the designs I saw but there are quite a few including a witch on a broomstick and a swarm (is that the right word?) of bats designs which would be effective too.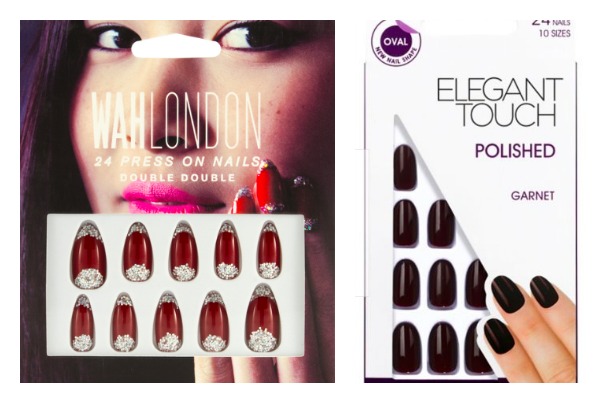 Vampy Nails: Stick on nails are a quick an easy way to add a little vampish flare to your look without having to go hell for leather on the whole outfit. I particularly like these stiletto tip, blood red ones from Wah Nails (€11.99) which have added sparkling embellishments on them. For those who prefer something a little simpler, Elegant Touch's "Garnet" nails are perfect (€8.99).
For anyone who likes to create their own nail art, here's a video I saw this week that is jam packed full of ideas by Nail Arts Design Magazine. Enjoy!
Advertised