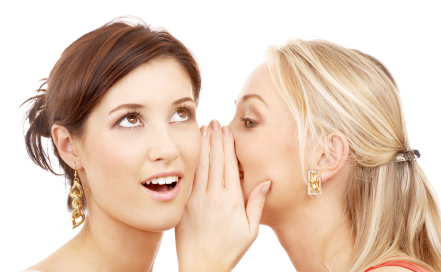 Every Woman is on a Mission to Find the One...
No7 is set to reveal an exciting new beauty revolution on 29 August 2012...
So watch this space!  We'll have all the news.
There have been rumours, murmurs and wonderings on the Blather, on Twitter and yesterday I was accosted in the supermarket on this very subject (yes really!).  What is going on at No7?
Well there IS something going on.  Something DEADLY.  Something that No7  and fantastic You Tube guru, make up artist  and all round gorgeous lady Lisa Eldridge have created.  And guess what?  Tomorrow we'll have all the gen plus a super competition for three of you to get in on the ground floor.
I'll just say personal consultations.  I'll just say expert skin matching.  And if I say I'm not allowed to reveal any more til tomorrow will you forgive me?
Advertised
So listen, while you're waiting, here's the scoop from No7.
The amazing Lisa Eldridge is the No7 Creative Director and with over 20 years of experience she is one of the most highly regarded make-up artists on the international beauty and fashion circuits. Whether she's called upon to create her signature look, best described as fresh and flawless or to work her magic for the catwalk or on editorial shoots, her understated, modern approach to beauty has made her indispensable to designers, magazine editors, art directors and celebrities alike. Through her online make-up tutorials, and her role as resident on-screen beauty expert for three seasons of Channel 4's successful series 'Ten Years Younger, Lisa has become one of the most recognised faces in the beauty industry, both in the UK and internationally.
Having previously lived and worked in Paris, New York and LA, Lisa is now based in London. Throughout her career, she has maintained a high editorial profile working with many of the world's top fashion photographers including Regan Cameron, Solve Sundsbo, Patrick Demarchelier, Thomas Schenk, Paolo Roversi and Horst Dirkgerdes. Her masterful make-up artistry appeared on the pages of virtually every fashion magazine including British, Italian, Chinese and Japanese Vogue, Allure, Glamour, Elle, Numero, Pop and Lula.

In addition, Lisa has collaborated with many of the world's top fashion houses on their advertising campaigns and fashion shows including Chloe, Alberta Ferretti, Prada, Donna Karan, Moschino and PPQ.

The list of celebrities she has made-up reads like a who's who of the world's most glamorous women including Kate Winslet, Katy Perry, Keira Knightley, Emma Watson, Eva Green, Cameron Diaz, Amanda Seyfried, Kate Moss, Helena Christensen, Cate Blanchet, Demi Moore and Selma Hayek.

Continually quoted on the pages of the glossiest magazines, Lisa's expertise has become highly prized over the years. In 1998, her authority was officially recognised by industry giant, Japanese make-up and skin care company, Shiseido who approached Lisa to work on developing the concept for a new make-up line. Designed and developed with Shiseido, Lisa collaborated on everything from shade and texture formulation, to packaging and new product development. "The experience of working on my own make-up line really completed the circle of my career, and has lead me to fully understand make-up from the inside out having applied it, designed it and learnt how it is made and sold," says Lisa.

This was followed by another coup, when Lisa was head-hunted by established British cosmetics brand, No.7, and appointed as their Creative Director in 2003, a post she still holds. Working on the re-design and re-launch of this cult brand, she was responsible for bringing No.7 cosmetics back into the limelight. Using her vast experience in product development, formulation, colour, design, consultant training and P.R., her role has been key in the brand's reinvention and global expansion into Europe, the US and Far East. What sets Lisa apart from her peers is her innate ability to translate trends, and then to communicate them through her expert make-up tutorials (created in her own studio) and blog posts. The tutorials brought her to the attention of Chanel, who asked her to collaborate with their Creative Director, Peter Phillips on Chanel's "Make-Up Confidential," a monthly digital magazine for which Lisa creates content. Most recently, Lisa has been commissioned to write a monthly column for British ELLE, entitled "The Beauty Guru", where she will sharing more of her aspirational and accessible make-up know-how with the readers.
Biography by Karena Callen
Leave us a comment and tell us what you reckon it might be!  You'll find out tomorrow if you were right!
Advertised