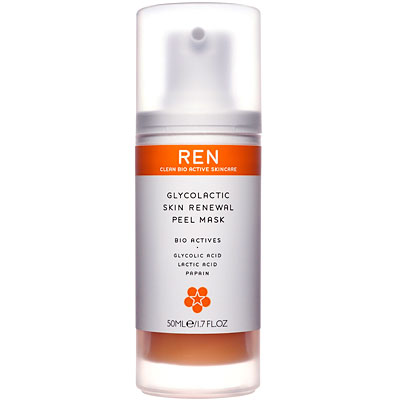 Proving that if a brand really, really wants to do it, it's possible to reduce prices for its Irish customers to keep them in line with other markets, natural skincare brand REN has just announced very significant price drpps for its
Irish fans.
That's thanks to the folks at Blue Sky Products, the company responsible for distributing REN here.  Aidan Nolan, MD at Blue Sky Products says, "We've been in talks with REN HQ in London for some time now in a bid to secure a fairer price for our customers in Ireland, both new and existing. We have finally been given the go-ahead to reduce the RRP Euro price and are delighted to roll it out across our nationwide stockists from immediate effect. The new prices offer excellent value on all face and body products from such a fantastic hi-tech beauty brand such as REN."
Typical new prices will be the following: all REN Cleansers (150ml) will now be priced at €20, previously €25. Moisturisers (50ml) will now be priced at €30, previously €38. The recommended retail prices in UK Sterling for both items are £17 and £25 respectively and the new prices are inclusive of the increased VAT rate of 23% and are now being put into effect at all stockists nationwide.
Advertised
Bravo. This is brilliant news and is exactly the sort of thing we've been campaigning for on Beaut.ie for several years now. Well done to Blue Sky products and REN.
Beauty brands, are you listening? More of this please.
Find REN at Arnotts Beauty Hall, Anna Schu Salon Bray, Ken Boylan Studio and for nationwide local stockists closest to you call 01 461 0645.
Get Beaut.ie Delivered
Stay updated with Beaut.ie newsletters full of the latest happenings at Beaut.ie as well as great offers and things we think you might find interesting .