 In summer lipgloss is a given. Isn't the sunny season all about the beachy-just-out-of-the-water look? Clarins Instant light lipglosses will sort you out with the cushiest, glossiest most kissable pout.
Everyone is digging the matte lips these days (thanks, Kylie Jenner for that one) but what about us old-fashioned gals who like our lips moist? A matte lip is fab if that's what you're into, but the look really isn't for everybody. It's severe and needs a lot of maintenance throughout the day, and some of us are just not comfortable wearing vampy lips, ya know?
Growing up, we were into the 'as much gloss as you can possibly get on your lips' look. Glossy lips looked bigger and sexier, and, well, nothing's changed there. So, if you love big lips and kissable looking smackers, we say go back to gloss. However, seeing as we have moved on a decade since my teenage years, there are fab new modern versions of lip gloss. Clarins Instant Light Lip Comfort Oils €22.80 are the perfect marriage of makeup and skincare.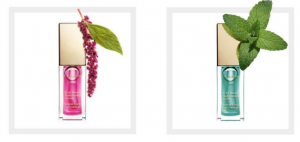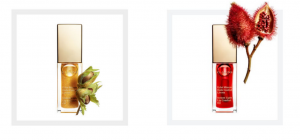 Advertised
They are high shine glosses infused with 100% pure plant oils that nourish, soothe and plump lips the all natural way. My favourite thing about them is the big fat applicator that hugs your lips for maximum product placement. They are all very sheer but if you like a bit of colour on your lips 'Candy' gives a stronger pink tone. You can use them three ways: apply before lipstick for a really smooth application (no chapping), wear alone for soft, hydrated lips, or add them on top of lipstick for shine.
Tip: just apply them to the centre of your lips to give the illusion of fuller lips.
If you fancy a bit of sparkle, 'Honey Gold' has a very soft glitter in it which would sparkle and shimmer in the sunshine.