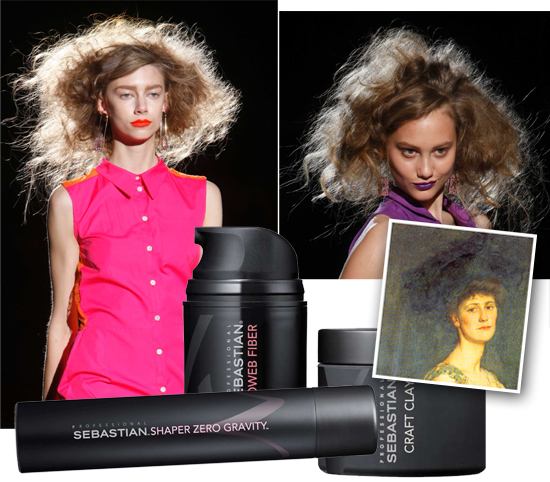 Oh the joy of beauty trends, eh? As catwalks took the delicate strain from all those size zero models at global fashion weeks recently, we got to enjoy the barmy looks beauty brands hope we'll be aping in six months time.
Tribal tatts divided opinion amongst you last week, but I'm wondering if the hair, created by Sebastian Professional, at Henry Holland's show wasn't a weeny bit influenced by one of Ireland's most famous Mna na hÉireann as opposed to Holland's three design themes of weddings, Guns 'n' Roses and Pretty Woman.  That says perms a-go-go I reckon, but to me this screams Edwardian, and in particular suffragette and freedom fighter Countess Markievicz.
With Dubliner Shay Dempsey as the creative director for the Sebastian brand, it might make some sense. You'll know the lovely Shay from his many appearances on your tellybox, and the hair for the HH show was dreamy, candyfloss-textured and oh-so-Edwardian. All those gals needed were some lace-encrusted gowns and an elegant sunshade to complete the look, which was brought up to date thanks to screamingly-bright lipsticks and the use of products. Aha, products.
Advertised
Of course, it's not possible to get that sort of texture and volume without the use of many, mmaaaaany styling aids, so what did the Sebastian team use? Shay and his posse curled with cone tongs, backcombed and brushed hair before adding Microweb Fiber texturiser and Craft Clay and Matt Putty. Underpinning gave that delicate, messy look and finally Shaper Zero Gravity hair spray was used to keep it all in place.