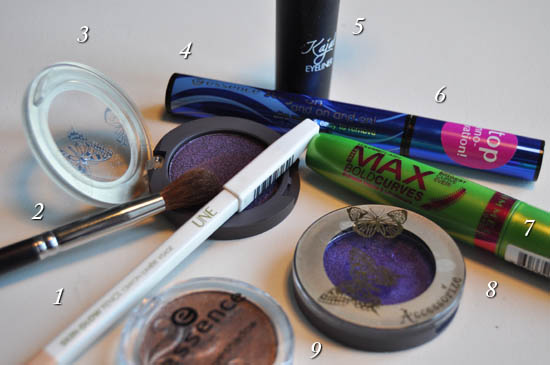 I'm on a bit of a cheap buzz at the moment; well, it is January and I am pretty smashed. While I'll never be parted from lots of my high-end faves I am always interested in ferreting out what's good down the other end of the market.
What's heartening is that even in the four-and-a-bit years since Beaut.ie's been going, there has been a vast and hugely welcome improvement in the budget beauty sector; here are a few bits I've been using over the past while - all are really decently priced and all are equally decent performers.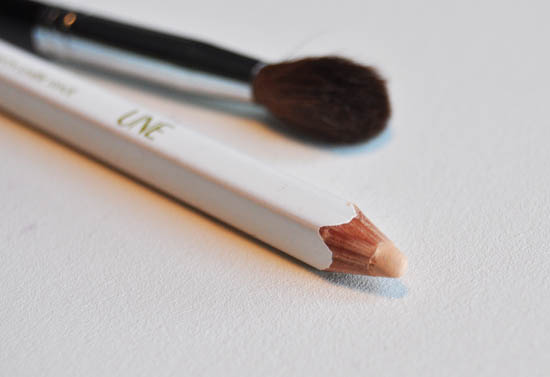 1. Une Skin Glow Pencil is on my list because it contains natural ingredients, 32% of which are from organic farming. And it's GOOD. You don't get to say those two things in connection with many other pharmacy makeup products, do you, and that's one of the things l like the most about Une as a brand. I use this as a concealer - you can apply precisely over blemishes and I use it on the sides of my nose and in at the dark part of the eye by the nose.
It's creamy, easy to blend and pat out with a finger and comes in four shades; mine is G03.  The only annoyance with this is I haven't found a parer to fit it, so I use a scalpel (this is my second, which is why it's not yet been sacrificed on the altar of a blade). I can't unfortunately recall the exact price of this, but I think it may be about a tenner.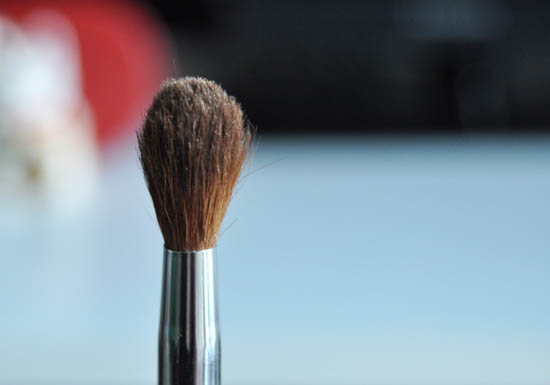 2. This is one of three Crown brushes I picked up at Xpose Live before Christmas. Yes, you can see I've been using it - sorry! There's a lot of buzz about Sigma amongst bloggers and while I haven't personally used its brushes, I do have a lot from Crown, another online brush seller, and they're fantastic. I'd recommend anyone to get one of the sets if you want to get started with brushes for an affordable all-in cost. Then add pricier brushes as and when you want to supplement your basics.
Above is the C200 Deluxe Crease. At the time I also bought C208 Chisel Deluxe Fluff and C139 Stiff Tapered Crease for €15 in total and they're all very good. I have noticed some shedding on a first wash, but nothing major.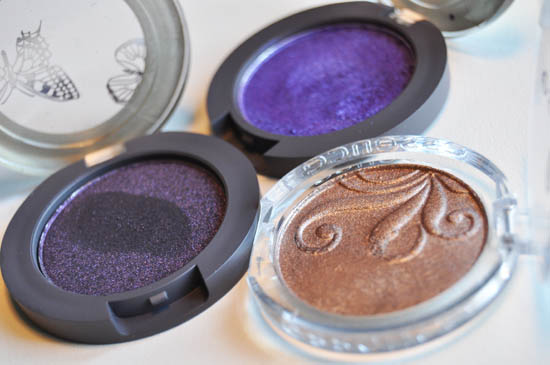 3, 8 & 9. Ever on the hunt for the perfect purple, I picked this pair of Accessorize shadows in Superdrug in the UK for £4 each. They're both really well-pigmented shades and very good value for the tiny price. The only downside, is, of course, having to travel to the bloody UK to get them, and the fact that they're very very soft. Mash a brush into these and whole chunks will cleave out; drop 'em and they're toast. So go easy, and tap the excess off your brush very well.
Advertised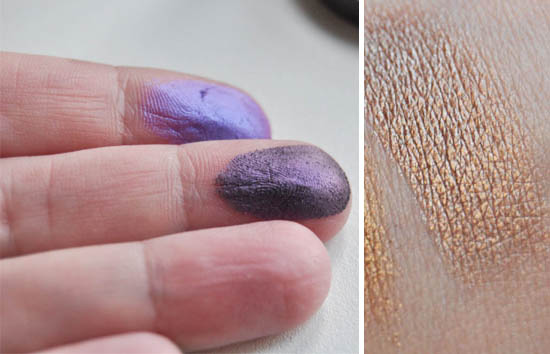 We saw Essence's Party All Night on New Year's Eve and it's another creamy, dreamy wonder that's a couple of quid and great quality considering all these shadows cost. Again, this is very, very soft, so a light hand is definitely needed.  Swatches are above.
5. Sleek Kajal Eyeliner was another UK/Superdrug purchase. I've been a bit intrigued by these fellers since the Body Shop's Smoke and Fire collection and as this was only £4.29, I decided to bite. It's maybe not as deeply, intensely black as I had thought it might be (see swatch below) but it is a good basic to have for a smokey eye.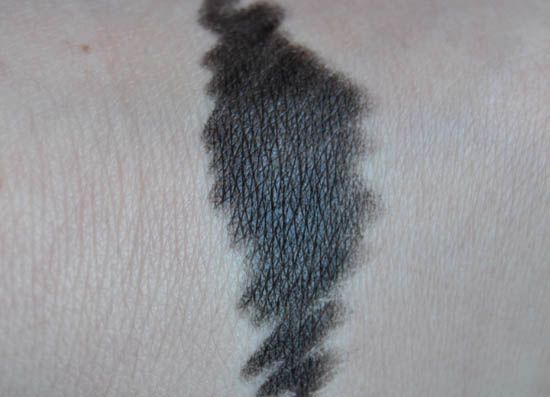 It gives a key for a powder shadow, but worn solo and unset as a liner, this will budge. For the cash, I'm glad to have it though and will use it as a base.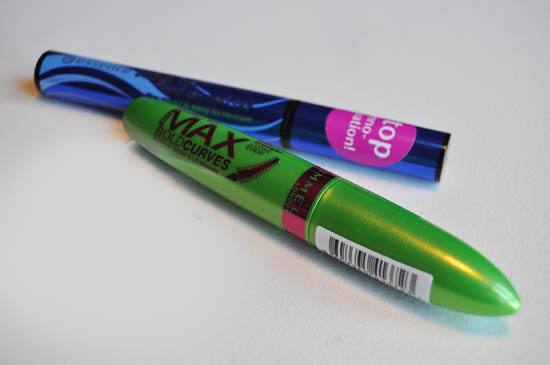 6 & 7. Essence Stays On and On and Rimmel Max Curves have also been getting love both day and night. Two decent budget mascaras, these. The Essence offering is one of those pesky tubing mascaras that brands trumpet about as if it's the second coming of Christ. Removal's a cinch with warm water bladebla etc, well feck that. I take tubing mascaras off the same way I take any other lash-flatterer off, thanks very much.
While this promises volume, in fact - for me anyway - it delivers nice definition and length and is perfect for day. It only costs a couple of quid too, so definitely worth a punt. Rimmel Max Curves is €7.92 and is the latest mascara from the brand. They sent it over a while ago and I've been trying it out on and off. It's good: the curved brush pushes lashes up and into a curl, it's nicely black, doesn't clump and can be built and built. Certainly the best bargain mascara for night I've found for quite some time.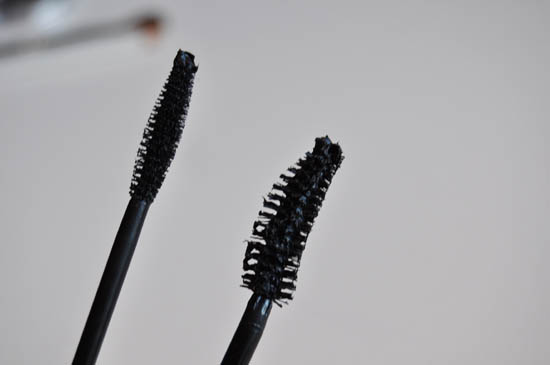 Advertised
Here are the wands: Essence is on the left, Rimmel on the right.
Have you got any of the above? How do you find them?