 I knew I wanted extensions for my wedding and honeymoon, but I didn't want the hassle that usually comes with them. That's one of the reasons I went with Rapture
You only get married once in your life (hopefully). But the whole process has long gone from a day's event to a three day to a week-long celebration. I recently got married in Portugal, and we were going for two weeks. The first week was final planning and then three days of pre-drinks, the wedding and second-day BBQ. The following week was our honeymoon. As you can imagine, I wanted to look my best for the entire fortnight.
My hair is fine, but I have a lot of it. The ends can be quite wispy and not full and thick. Because of this, like a lot of brides, I decided to go down the extension route.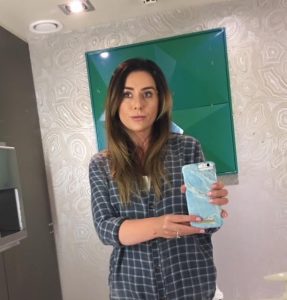 Hair Before
Having researched all my hair extension options from clip-ins to beaded and bonded and the rest, I finally decided on Rapture. These hair extensions are exclusive to Peter Marks in Ireland. They're ethically sourced and 100% human hair they don't have beads or bonds. They are a tape extension but made from keratin, so they actually nourish the hair while they are in. They last six to eight weeks which for me was perfect as I'm not a huge fan of having things in that I can't remove. I love how they look, but I get extremely irritated not being able to remove them after a while. (If you want to try extensions, but you're the type of person who feels this way about gel nails, these could be for you!)
The other thing I struggle with is time. I'm always busy so the idea of sitting in one place for up to four hours to get them in and another four to get them out was off-putting, to say the least. This is another reason I chose Rapture; it took only 40 minutes to put them in and about 20 to get them out.
Advertised
The process was so easy. I called into Peter Mark on Grafton Street to get colour matched the week before my appointment. The hair was custom ordered to be ready for my appointment the following week.
When I went in, my hair was washed with a special shampoo which strips the hair of all oils. Then, my hair was sectioned, and the extensions applied. I was in and out in 45 mins. The whole process was so speedy, and the difference was amazing. My hair was instantly thicker, fuller, and had so much more volume.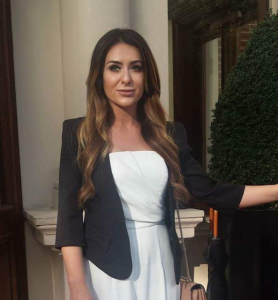 Hair After
As it is human hair, it can be washed and styled as normal. You just have to use a sulphate free shampoo and conditioner, so you don't damage the bonds. But that is the same with most extensions anyway.
The Rapture system means that the hair is reusable so after six to eight weeks you can just go back to Peter Marks and have them repositioned for a reduced fee which works out much cheaper than buying new hair. Or you can choose to take a break and get them put back in for another occasion you might have six months down the line.
Advertised
For anyone getting married, wanting a new look for Christmas, or just to add some oomph to their natural hair, I think Rapture is an amazing way to give you a pep in your step. Peter Mark has salons all around the country so no matter where you are, you won't have to travel too far to get 'em. Pricing depends on length and volume, but you can book a free consultation to decide for sure if Rapture's right for you.