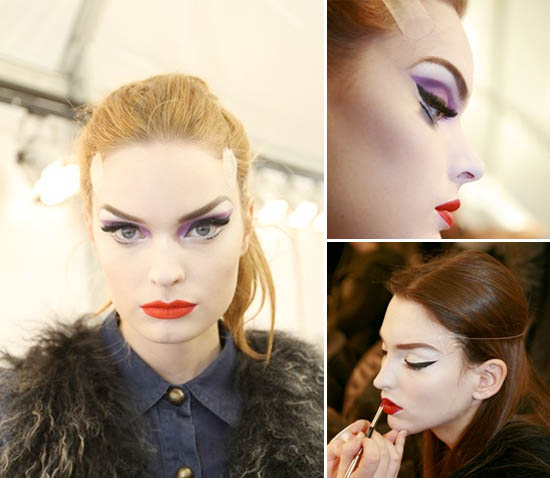 Pat McGrath was back at the helm for Christian Dior Couture Spring 2011 show in Paris and according to WWD.com, described the look as "super graphic, super Dior." Yup, I think I'd go along with that.
Sometimes backstage beauty can baffle: er, are they even wearing any? Some years you get streelish looks because being made up is just not in vogue that season, so think centre-parted ironed hair and some eye gloss. Er, not much inspiration there.
Because that's exactly what catwalk beauty does: it's inspirational; not necessarily aspirational. Dior never lets me down on that front. There's always crazy coloured eyes and Marlene Dietrich lips. It's great stuff, and it's what makeup artistry's all about: creativity.
Advertised
The looks for the show were inspired by French illustrator René Grau, apparently. What do you think? Love the OTT factor of catwalk looks or do their larger-than-life aspect leave you cold?
Images via the wonder that is WWD.com