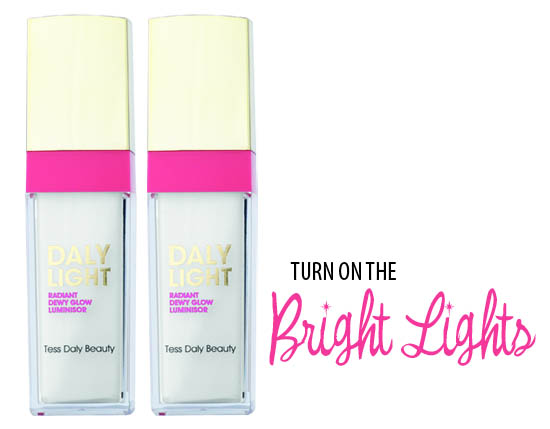 This is a bit timely, considering yesterday's post on one gajillion highlighters, in which you lot heaped praise on Tess Daly's bargain-tastic Tess Daly Illuminating Face Balm. It's a shimmering pan of creamy goodness that you can use on face and body, and it's only about €12, so really affordable.
But if you find cream products hard to work with then looky here, because there's more where that came from. Also in the lineup is Daly Light Radiant Dewy Glow Luminisor, €13, and is a liquid potion you can use after moisturiser and under makeup. Because it's fluid, you can blend it through foundation before you apply or pat it on over makeup to highlight. So, pretty multifunctional, which we always like - though this one hasn't been put to the Beaut.ie test, so if you have given it a whirl, please tell us your thoughts in a comment.
Advertised
And here's the clincher - reader Rosamaria told us in comments that the Tess Daly range is currently half price at Marks and Spencer, so now's the time to buy.