 Clarins Blush Prodige in the shade 09 Golden Pink, is a truly gorgeous shade for pale skin. But - there's a catch
Choosing a blusher for your skin tone can be a challenge. Some blushers are way too bright making you look a bit like Aunt Sally. Others are too shimmery, too brown or dark. How are you to know what suits you? It can all be a bit of a mine field.
When choosing blusher, there are two things to take into account. First, consider the skin texture on your cheeks where you will be applying the blusher. Is it smooth or do you have open pores, wrinkles, or acne scarring? If it's smooth, there is nothing better than a blusher with a shimmer in it. It will help your skin look glowy and fresh and promote a more youthful appearance. If it's lined or scared, the shimmer in the blusher will highlight these marks. So, you are best sticking to a matte or semi matte blusher which will help disguise imperfections.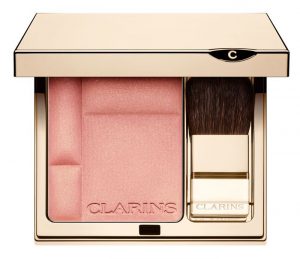 Advertised
Clarins Blush Prodige in 09 Golden Pink €34
Golden Pink from Clarins is one for an unmarked cheek zone. It's got an amazing glow to it in the perfect bronze/pink colour to give your skin a perfect summer glow. On top of your summer tan, this blusher is the icing on the cake. The pigment is excellent but not too strong; the lasting ability is fab. The texture is velvety and luxurious, and the colour will suit most Irish skin tones without making you look like a clown.
So, this is a seriously gorgeous shade for pale skin but for people like me whose skin is not smooth; we should stick to a matte or semi-matte finish.