 Promoted Beauty
When a lot of women think of Clarins, they think of its iconic Double Serum. First formulated in 1985, it's one of the first products women reach for to combat signs of ageing.
Double Serum is the Dr Who of the beauty world thanks to Clarins' dedication to continuous research and upgrading. Now, Double Serum is ready for its eighth regeneration. The newest version of Double Serum introduces the Hydric + Lipidic System, a double innovation (of course). Containing a brand new super ingredient (more about that later), Double Serum Gen 8 offers more hydration and firming power than ever before.
We caught up with Caroline Camuzat, the Scientific Communications Manager for Clarins, to explain the science behind Double Serum's latest reinvention.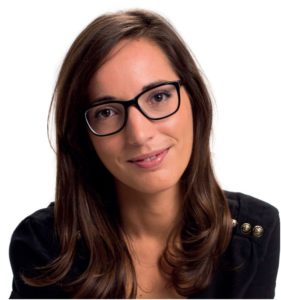 Beaut.ie: Double Serum, in all its incarnations, is concerned with working with the skin's five vital functions. But what exactly are they?
Caroline Camuzat: There are five vital functions that enable the skin to stay young and beautiful: regeneration, oxygenation, nutrition, hydration and protection. Working on the five vital functions are the skin's billions of cells. Cells produce, for example; collagen, ensuring regeneration; antioxidant defence molecules, ensuring the protection; and so on.
The human body is so amazing! But obviously, we also need a little help, especially as we get older. That's why Double Serum exists. Can you explain the pioneering double formula that is unique to this serum?
Our unique "double formula" with an hydric phase and a lipidic phase, allows us to combine in one single product, the most powerful plant extracts, either soluble in water or in oil, without any risk of incompatibility or instability.
The specific golden ratio (1/3 oil and 2/3 water) has also been designed to mimic the skin's hydro lipidic film for a perfect "bioaffinity". That is why our Double Serum is so quickly and easily absorbed.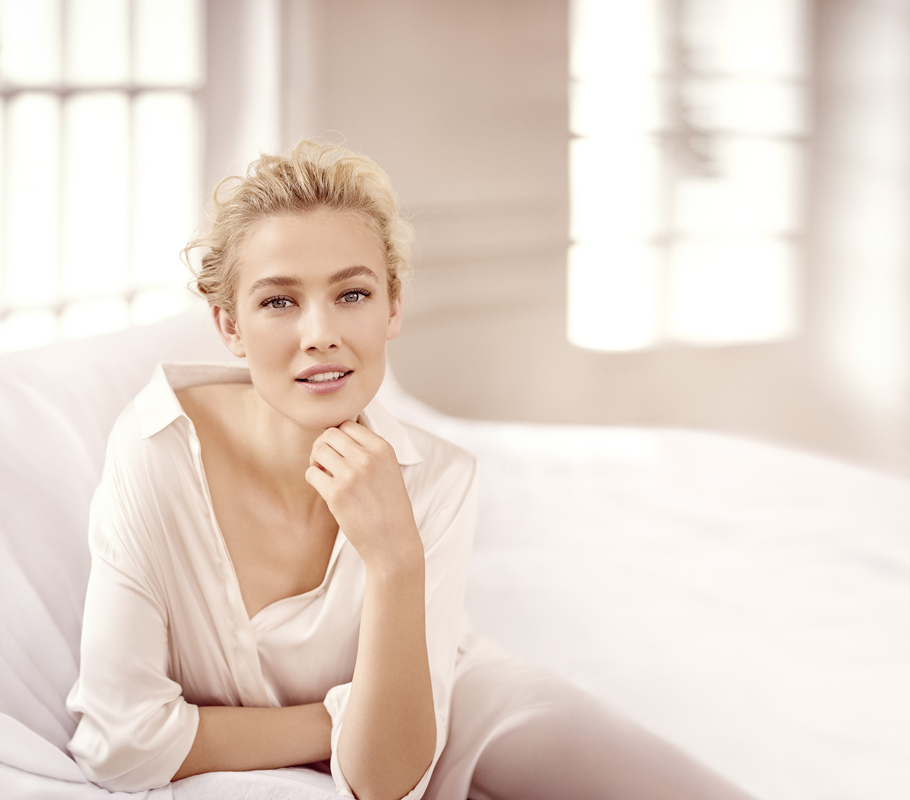 We know that for the past 30 years the scientists in Clarins are constantly changing and improving this formula to get better results in anti-aging. What has been the latest update to the formula?
Advertised
Yes, this is our permanent innovation approach. And this new generation of Double Serum has been enriched with the latest discovery made by the labs in the anti-ageing field.
For the first time, our formula boosts cell communication to offer an optimal efficacy on the five vital functions and fight skin ageing. To do so, Double Serum not only targets the cell's capacity to "speak", but also, for the first time, the cell's capacity to "listen". These are the two pillars of "cell communication".
And our new Double Serum is also a packaging innovation! A new push button will allow women to choose the amount of product delivered by the pump according to the skin's needs. You can use, for example, a small drop for normal to combination skin or in hot weather, or a generous drop for normal to dry skin or during winter.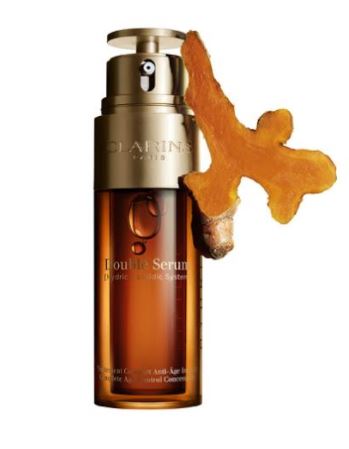 So how does the newly formulated serum actually work?
This iconic serum is formulated with 20 + 1 botanical treasures that optimise cell communication and stimulate the five vital functions. We can find in this new formula all the latest plant discoveries made by Clarins research to enhance cell's capacity to speak. For example, we use teasel extract from the last multi-active launch in 2016, and Leaf of Life extract from the Hydra Essential launch.
We've also included a new plant extract, the turmeric extract that, for the first time, targets the cell's capacity to listen – our 2017 scientific discovery. And this is clinically proven. Thanks to this plant-powered formula, the five vital functions are reactivated, and within one month, the major signs of skin ageing are visibly reduced.
The world seems to have gone mad for natural products recently. What are some of the hero anti-aging plant extracts in the serum?
All of our 21 plant extracts could be considered heroes but, if I have to highlight one plant extract, in particular, it would be the turmeric plant extract. The turmeric plant caught the attention of Clarins' phytochemists due to its amazing communication capacity.
In nature, the plant is able to produce volatile molecules, the turmerones, to communicate with its environment, for example, to attract pollinators or to repel predatory insects. In skin, our turmeric extract, highly concentrated in turmerone, is able to optimise cell communication.
This is our bio-inspiration approach – one key pillar of Clarins' philosophy.
Advertised
Thanks, Caroline. The science behind Double Serum really is impressive. We predict that Double Serum Generation 8 is going to appear in many women's bathroom cabinet when it's released.