 The Clarins Super Restorative Instant Lift Serum Sheet Mask may not have the snappiest of names, but it does deliver snappy results.
Clarins is the latest beauty brand to join the sheet mask revolution. And we're very happy they did. The new Super Restorative Instant Lift Serum Sheet Masks promise to give visible results in 15 minutes, and after testing them out, we can confirm they really do. So if you're in the market for noticeably plumper, hydrated looking skin, keep reading.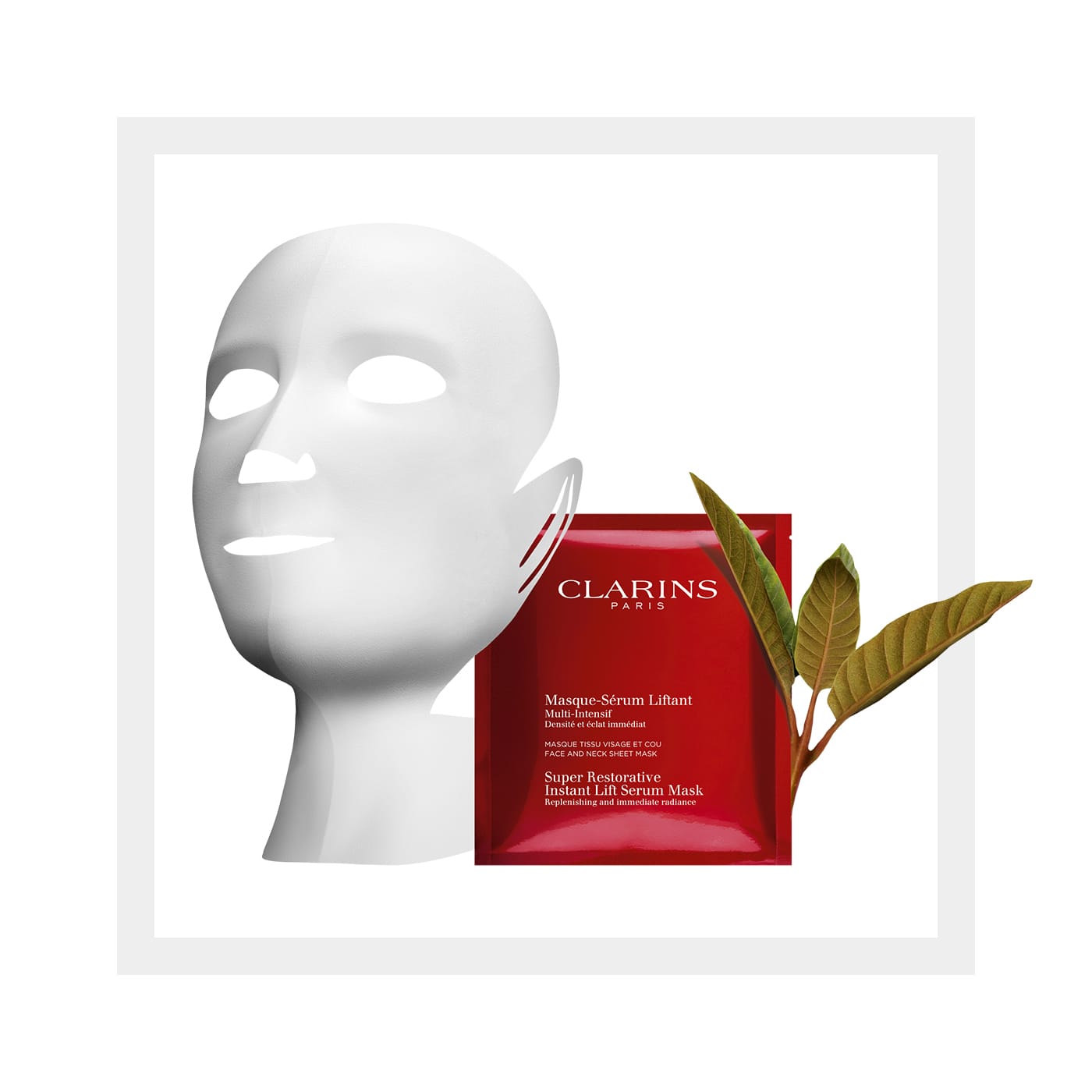 One bugbear a lot of people have it when sheet masks are too watery. There's nothing relaxing about cold liquid running down your face and neck! Thankfully, the Clarins sheet masks are a little different from the norm. There's a light gel texture that doesn't dribble but is thin enough to absorb quickly into skin. They also include an extra part/flap to them for your neck. It's a clever addition as we all know that our neck is one of the first places to show signs of ageing.
Advertised
So, we've told you about why we love these new sheet masks, but let's get the bad news out of the way. These aren't cheap. A box of five retails at €78 (ouch!). But, you can also pick them up individually as well for €18. In better news, we've spied that both versions are currently on sale for €66.30 and €15.30 respectively with Debenhams. Ta, very much!
Clarins Super Restorative Instant Lift Serum Sheet Mask is the perfect weekend skin treat. And as it only takes 15 minutes to deliver results, it's ideal whether you're staying in or going out. Alternatively, use them as a little skin pick-me-up during the week.