 My brain deserves it's own social media account, independent of Andrea as a human (I am off my head on Day Nurse as I write this so forgive me if I am not quite lucid). See, sometimes it retains the most random of facts, facts that 'Andrea the Human' would never wish to retain. For example, I can sing the entire theme tune of The Littlest Hobo and I can recite any of the Yeats poetry that I learned from Sr. Thérèse in sixth class in a complete echo of the intonations remembered from the sing-song iterations of childhood…(and eveningFULLofthelinnet'swings).
And another one of these is a random quotation from a '90s interview with Sharon Stone where she said that she would happily hang upside down like a bat for hours on end if that's what it took to keep the sagging and jowls at bay. I think the image must have made quite an impression on my brain, one where Sharon had furry little ears and sonar.
But don't worry, we do not need to heed Sharon's advice on this one if the hype surrounding the latest release from Clarins is anything to go by.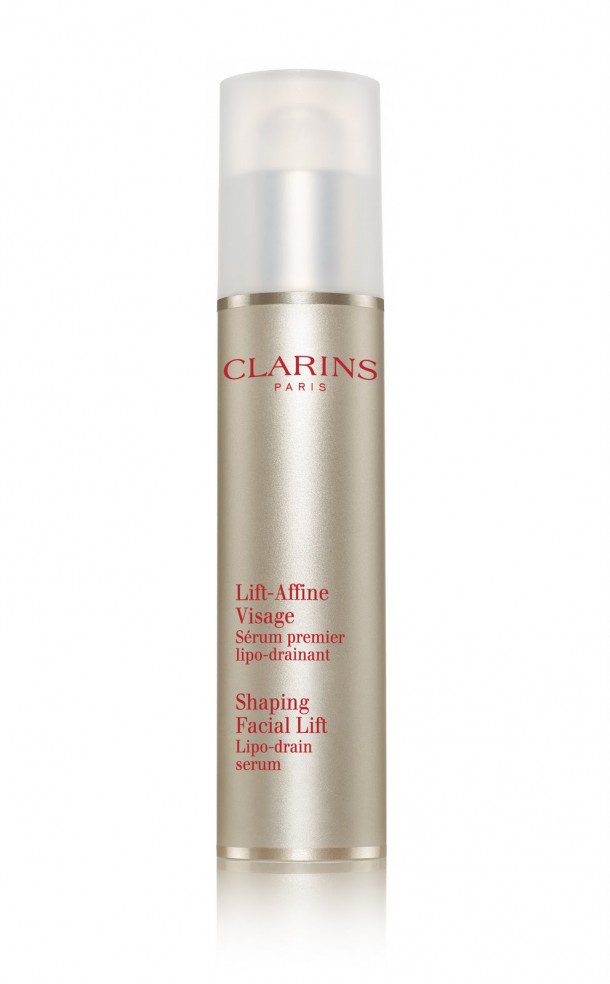 Their Shaping Facial Lift Total V Contouring Serum not only as a long name, it also comes with the back up of over three millions units having already been sold around the world. And it's just launched on our shores.
It's designed to refine, lift and moisturise the jawline, chin and any other areas of sagging. It's packed full of hard-working ingredients like gurana, zerumbet, ginger, kaki and caffeine to help drain excess fluids and firm up the skin.
And I'm also here to wave the white flag of the scalpel and to tell you that facial nips and tucks are being pushed into the background and that facial massage is taking their place as the 'youth-enhancing' buzzword of 2015. Ever since we met with celebrity facialist Michaella Boulder to discuss facial massage earlier this year, we knew that lymphatic drainage was the next Big Thing in skincare.
Advertised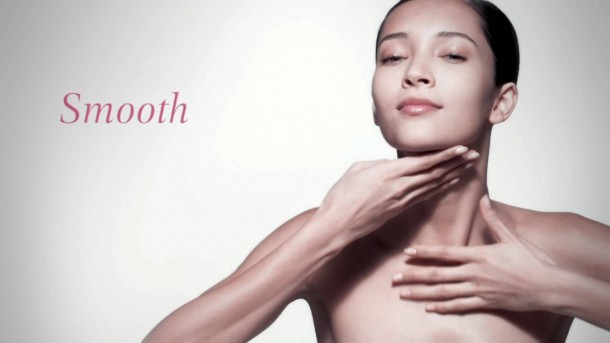 And look, the idea behind it is simple - a two minute massage every morning and evening encourages the fluids that add to the puffiness and sagging to drain away. And combine this massage with a serum that is packed full of 'depuffers' (my technical term, patent pending) and you are launching a two-pronged attack on those chinny chin chins.
Now, given that family used to refer to me as Football Head and Butter Ball Head as a child, it's safe to say that I am indeed blessed with a round face. And a Christmas of indulgence will not help this situation. And while I am aware that it isn't going to change the shape of my face, it should help with the puffiness that all the festivities will gift to my jawline.
So I shall trial this and report back on any streamlining. I've been using it for a few days and it works well as a stand-alone serum underneath my moisturiser, smoothing and soothing.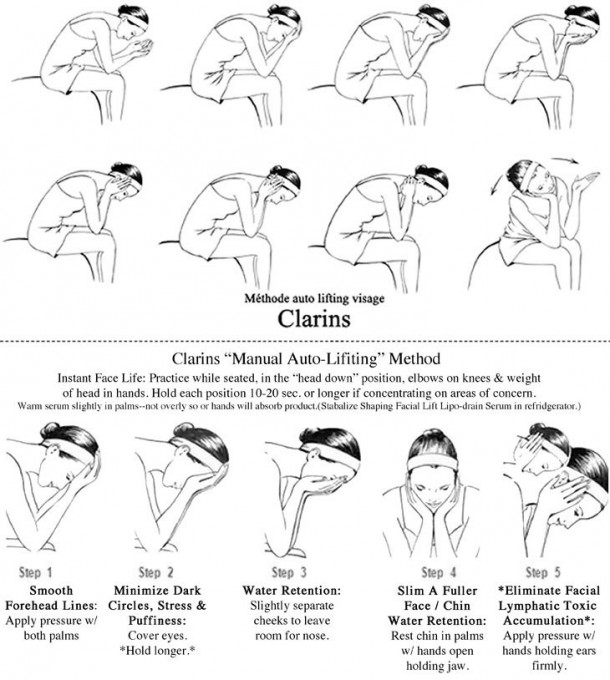 And the nice people at Clarins have provided a really clear description of the lymphatic drainage technique that you should use with this serum. So if you see me with my head in my hands over Christmas, it won't be because someone ate all the purple Roses and put the wrappers back in the box.
Advertised
Clarins Shaping Facial Lift is on shelves now, exclusive to Brown Thomas Dublin, Cork, Limerick and Galway and will set you back €57 for 50ml.
Have you tried out Clairns' new contouring serum? Or are you more excited about their Spring Garden Escape Collection launch (you can take a sneak peek at that here)? Or do you already practise facial massage at home?