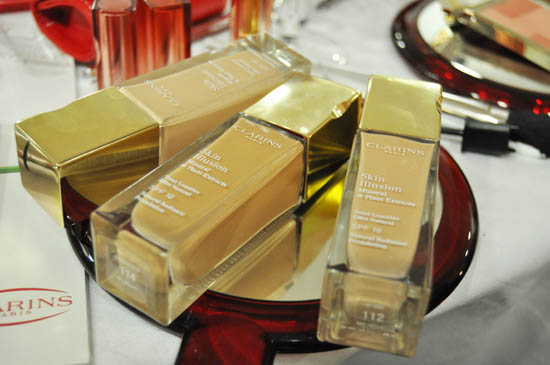 Beaut.ie loves a bit of Handsome Claude. He's Clarins' International Man of Makeup and we first met him last year when he sashayed onto our shores to introduce Everlasting Foundation. He was back last night to take us through the spring collection, Neo Pastels, which'll launch in January.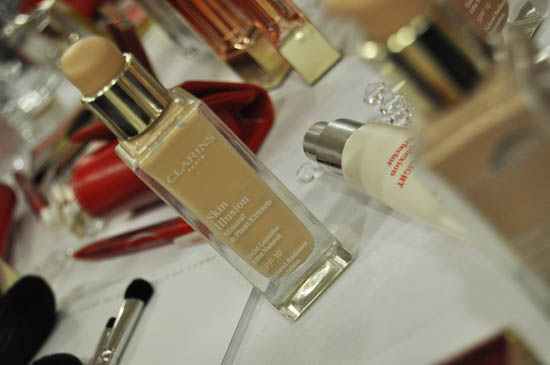 I'll show you the products from that in the next couple of days but in the meantime lets check out another little something incoming in the new year which is also of extreme interest: the brand will launch another new foundation in February. Will it be as big a success as Everlasting, their long-wear offering which has sold out twice over in Ireland already?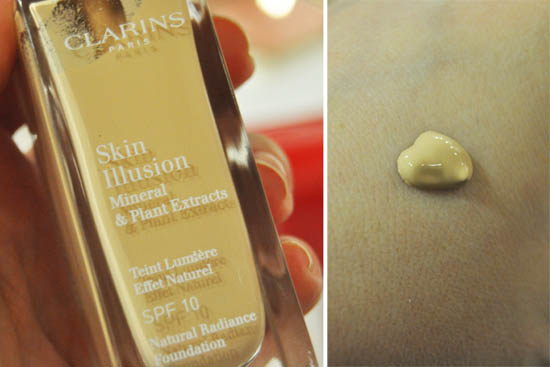 I think it might: designed to have a weightless feel and a no makeup finish, this is called Skin Illusion Foundation, it contains pink algae (or "peeenk all-ggaaaiiee" as Claude said, causing spectacles to steam and hands to flutter over bosoms. Heaving bosoms), powdered opal and other goodies, and while it's oil-free, it feels very moist.
Advertised
On a first trial, I have hopes it's going to be a good bet for my dry skin. Shades are Irish skintone-friendly too if the selection we were shown is anything to go by. It looks light and natural on the face, and while I haven't yet got one for a protracted test or have any pricing details, I look forward to getting my hands on it soon to give it a decent whirl.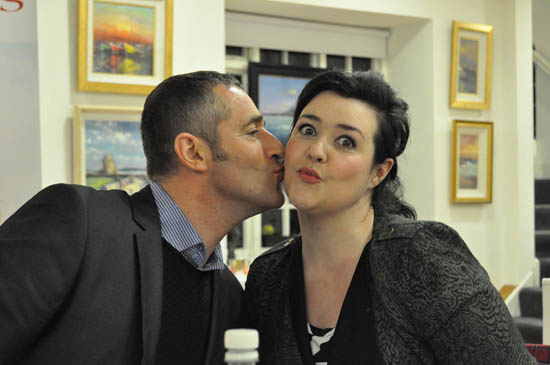 But most important of all - MOST IMPORTANT, LADIES - is the fact I got a picture taken with Handsome Claude.
OH YES. Check it out above and WEEP!