 The Body Shop are bringing very good tidings this Christmas. As usual, they have some lovely gift sets, in really special packaging, filled with gorgeous Body Shop products but the true spirit of Christmas will be attached to every specially selected gift bought as this year The Body Shop have teamed up with War Child, the global charity for children affected by war.
No matter how big or small the gift purchased, The Body Shop will make a contribution to fund classes for children in war torn parts of the world. With over 100 new gifts to choose from and the extra special benefit that a child will be able to go to school, these sets could be just the thing for that family member or friend who loves nice-smelling lovely things.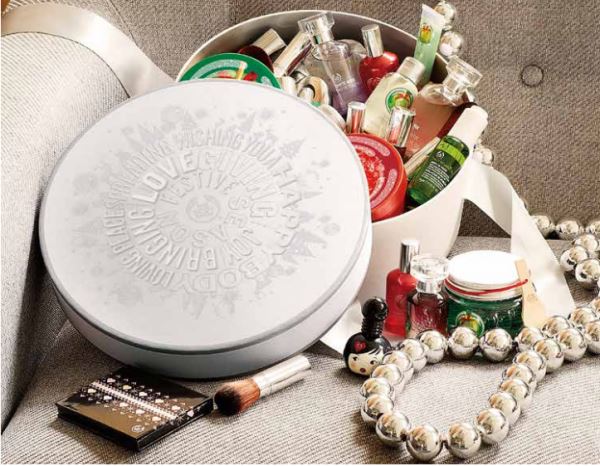 The Body Shop are known for their gorgeous gift sets - who didn't get White Musk body lotion and strawberry lip-balm in their stocking each Christmas? - and this year they are as handsome as ever.
We are quite taken with the Gift Cubes of which there are eight sets to choose from; coconut, strawberry, moringa, mango, satsuma, olive, honey and argan. They cost €9.95, contain a shower gel, body lotion and bath lily (formerly called shower puff in our vocabulary) and would be a brilliant choice for those of us who are bad present wrappers. Because it's a cube.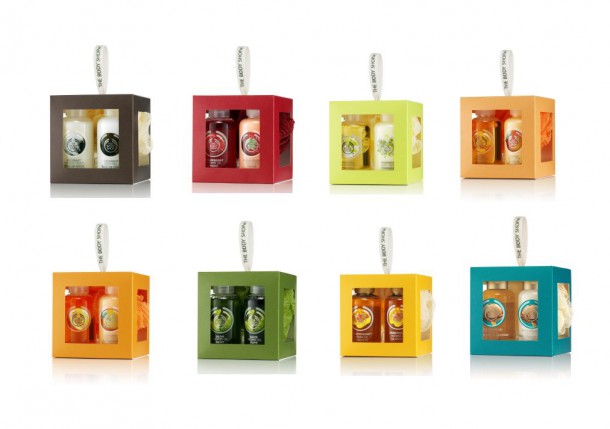 A little bit up the pay-scale ladder at €29.95, there are lovely gift boxes (that are also pleasantly wrap-able) containing a bath lily, shower gel, body butter, body polish and a soap.
They come in four varieties; coconut, moringa, strawberry and mango. We're starting to sound like a small child who is more preoccupied by the packaging than what's inside, but the boxes are beautiful. They'll be holding our home-made biscuits next year, just wait and see!
Advertised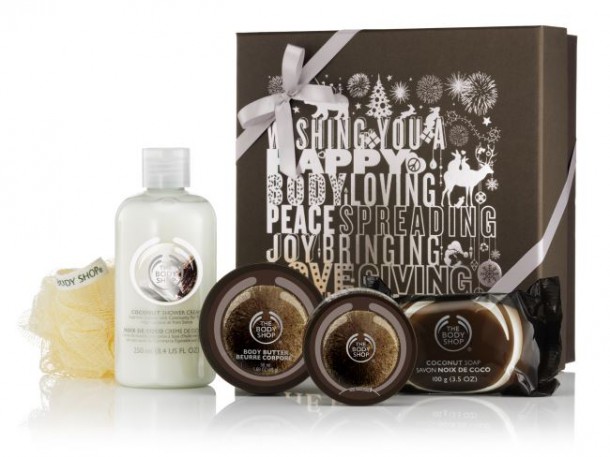 We got our hands on very special sets - the Schoolbooks of Wishes which are perfect representations of The Body Shop's Christmas education-centric giving campaign. The 'books' are cardboard boxes that have been handcrafted by The Body Shop's Community Fair Trade supplier in Nepal from artisanal paper. Again, the boxes are beautiful and even before opening them up they smell divine.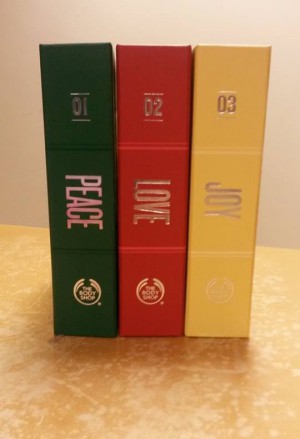 'Peace' is apple scented, 'Love' is cranberry (so Christmassy!) and 'Joy' is vanilla, so that's your sister, mother and favourite auntie sorted! Each cost €23 and contain a lip balm. soap, shower gel and body butter.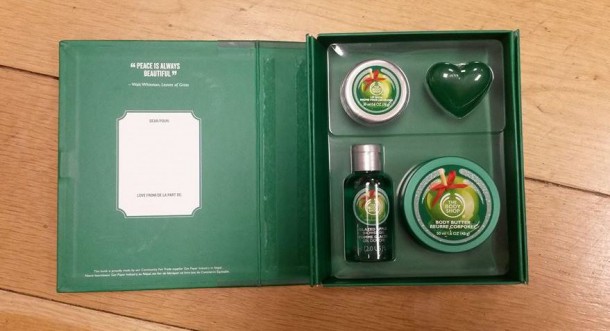 The Body Shop Christmas collection is hee-uge so we can't possibly discuss every item, but given its size it's safe to say that there is something in there that will suit everyone's price range. We will mention the advent calendar - because really expensive advent calendars packed with goodies are all the rage right now - and this one is another beaut. It's €85 so the person who gets it would want to be very worthy, but remember, a donation will be made to War Child when you purchase this gift.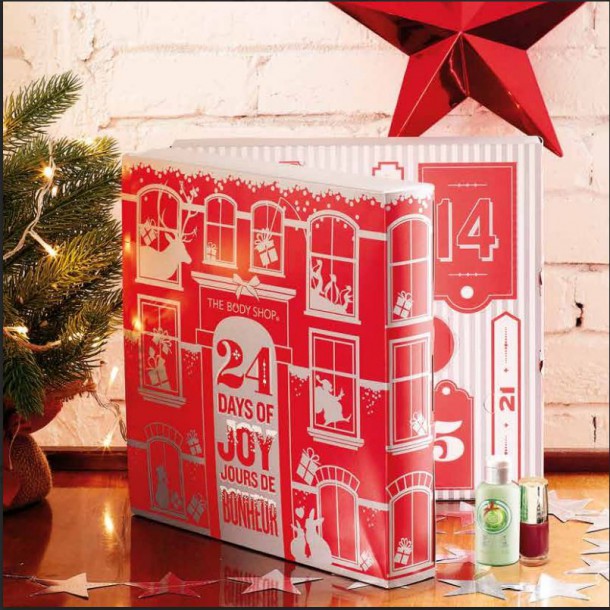 Advertised
What do you think of this Christmas collection? Is The Body Shop on your present list or your wish-list? The brand has been around forever, does it still feature heavily on your radar? To the comments!