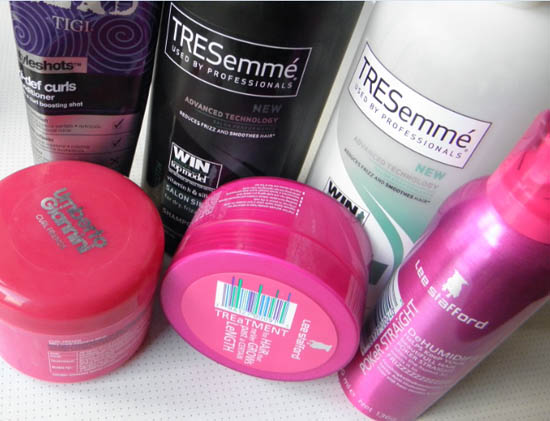 People without curly hair seem perplexed by it; how it looks, how it feels and how curly-haired women defy gravity by having a 'do that's heavier than their entire body mass. "So ... your hair just does that?" No missus, a crack team of Ireland's most cutting edge hair stylists climb in through my window at night and tousle me senseless.
As mysterious as it might be to those with less wave, it's a whole other league of confusion to the folk that have to try to style it. Since I ditched my GHD, I've collected quite a few products that tame my curly masses. I grabbed the best of the bunch and complied my tricks of the 'fro trade to share my styling routine with everyone.
Just before I get to the good stuff, I'd like to apologise for the ominous stance of my hair products in the top photo. When reviewing them on my computer, I realised that the angle makes them look like a little but vicious conditioning militia. Or is that just me?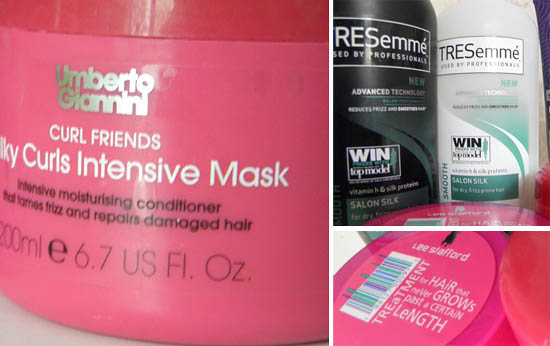 Anyway, curly hair tends to have a dry texture so I always choose a shampoo that promises to inject bucket loads of moisture. I lust over pricier options like Aveda, Redken and Keratase but when I have the cash in my hand, I tend to spend it on more instantly rewarding products than plain auld shampoo.
SHAMPOO FOR CURLS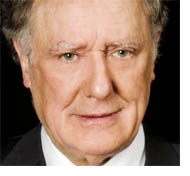 My magpie eyes make for a smaller hair-care budget so I frequently spring for Tresemme's Salon Silk shampoo and conditioner. They don't leave my hair feeling too heavy or loaded with product but do smooth it down, resulting in less fly aways and general Vincent Browne puffiness. Although he pulls it off (er, does he ... Beaut.ie), it's not a look that works for most. I always find these on offer and believe €2.50 was the price I paid for each of the huge bottles.
Advertised
I did recently splurge on Tigi's Hi-def Curls and am delighted that it did. It smells like sherbet, is sulphate and cruelty free – two immediate plusses, if you like sweets and animals. It really imparts intense moisture that lasts and moisturised curls are happy curls. I plan to buy the matching shampoo when funds allow, mainly because it's free of SLS, a drying and irritating ingredient that most cheaper brands are chock full of. I got mine from Cloud Ten Beauty and it cost me €11.65.
CONDITIONING TREATS
Deep conditioners are vital for curls. I know it might seem like a bit of a faff, but it pays off in the long run. Lee Stafford's Treatment For Hair That Never Grows Past A Certain Length isn't marketed as a treatment for curly hair but it is a miracle worker. This is just over a tenner and is available in most Boots that I've been in – though it's frequently sold out. This would be my desert island hair product, it's so beautifully scented and conditioning.
A slightly cheaper option is Umberto Giannini's Curl Friends deep conditioner. I don't find it as amazing as the Lee Stafford option but it's still one serious mother-moisturiser. It turns my big thick curls into softer waves, making my hair look longer and less like a mushroom. A non-delicious mushroom. (That needed specification because all other mushrooms are heaven).
STYLING SOLUTIONS
When a change is in order, I go through my usual conditioning routine and then blow-dry my hair as straight as I can get it, whack on a heat protectant and gingerly smooth my GHD through the strands. I have injuries from that contraption that I can't even talk about without getting flashbacks.
When that's done, I finish with Lee Stafford's Poker Straight De-Humidifier. I have no idea what the science behind this spray is and can't remember why I bought it but am sure that it is the cat's pyjamas. It makes my hair sleek, shiny and smooth for the entire evening. Even if it rains, it only curls slightly with no frizz. However, you've got to use with caution – too much product and you will be able to fry an egg on your gruaig. Aside from that, it's a wonder-mist that cuts about forty minutes off my straightening routine. It gets a huge but slightly singed thumbs up from me.
Advertised
Fellow curly-haired folk, do you have any holy grail products or are you a wash and go kind of lady?