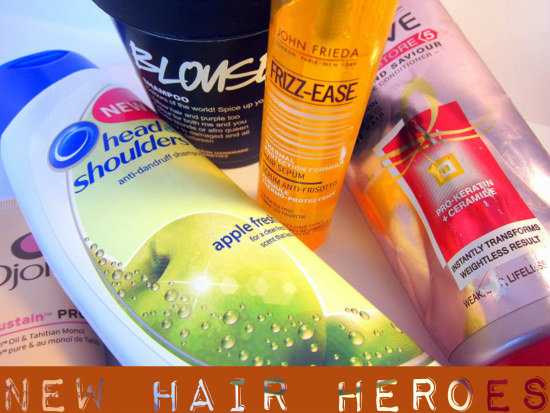 Of all of the cosmetic items in the world, I tear through hair products the fastest. I must have gone through oceans of shampoo, seas of conditioner, gallons and gallons of hair oil and hairspray and serum and treatments and dry shampoo...and all in the hopes of placating my mad and messy hair. Thick, coarse, dry, bleached and colour treated, it has a definite mind of its own – and a tendency to go mental around this time of year.
Here's what I'm currently using to tame the beast this winter!
ONE: Let's look past the dandruff connotations and the unnatural bright green hue of this new offering from Head & Shoulders, and focus on what's really important. It's brilliant! It leaves hair shiny and soft and smelling fresh all day. My hair loves it and I'm willing to bet yours will too – and at €3.69, it's a total steal. Run Beaut.ies, run!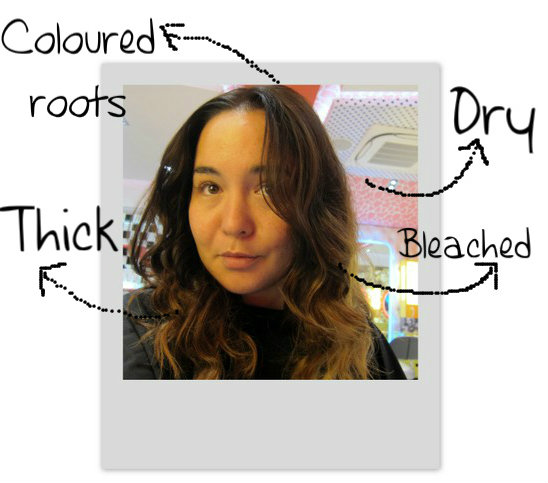 My hair is actually looking at it's best here as I'm in the hairdresser's chair, but don't let it fool you - it's ready to rebel at any given moment!
Advertised
TWO: From one end of the price spectrum to the other, this new Ojon Colour Sustain Pro Fade Fighter is a weekly glossing and conditioning treatment to help your colour stick around for longer. Sometimes I could swear that  my colour's faded by the time I get home from the salon! Well not with this baby - I've noticed a definite improvement and it also smells DELICIOUS - warm and shea-buttery, though that's not listed in the ingredients. (Oh, and neither are parabens or sulphates, if you're interested).  It's €32 - see what else we rate from this brand here!
THREE: I liked the other bits and bobs I tried from the new Lush haircare range but Blousey is in a league of its own. A gentle shampoo for dyed or chemically treated hair, it's an actual wonder product – it's intensely softening and conditioning, thanks to the bananas it's made with. I was amazed at the difference in my hair. At €22.95 for 240g, it's not cheap, but I'll be buying it again. And again. And again. Ok, you get the picture.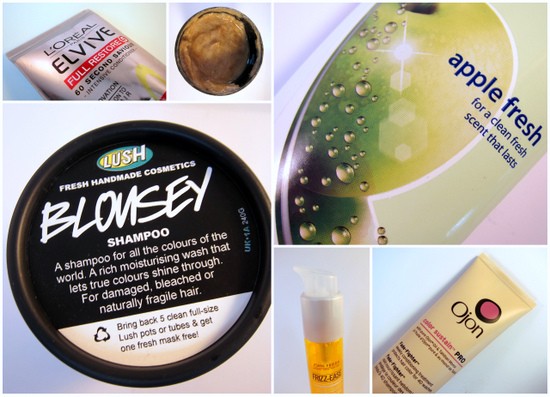 FOUR:  This 60 Second Saviour from L'Oreal Elvive came on holiday with me to Spain and protected my bleached ends from becoming even more frazzled by the sun. I love that it comes in a tube and not a tub – it saves space and is easier to use in the shower – and that it takes just a minute to work its nourishing, softening magic. Impressive results, too  –this is another one that will be on my shopping list for a very long time.
FIVE: We're fans of the original and now I'm converted to the Thermal Protection version of John Frieda's Frizz – Ease, too, €7.03. I don't style my hair with heat (most days I don't style my hair at all) but this also protects against UV exposure and helps to stop colour from fading. Plus, I have a box of heated rollers that I asked for one Christmas, but have yet to see the light of day – maybe this'll spur me into action…
Advertised
What's currently treating your tresses? To the comments!