 It's not always easy to fit in a skincare routine before a big event, but if you do this, it might make a big difference.
I have a bit of a problem with wearing any type of skincare under my makeup before a big event like a wedding or something for work. I'm learning to include skincare underneath makeup (it HAS to be done), but my struggle is with time. If I'm getting my hair done, which I often do during wedding season, I feel like I don't have enough time for makeup, which I usually do myself. And because I'm doing it myself, I need a lot of time because there will inevitably be mishaps. But, the thing is, this skin step need not take up too much time. And it may enhance your look.
Elizabeth Arden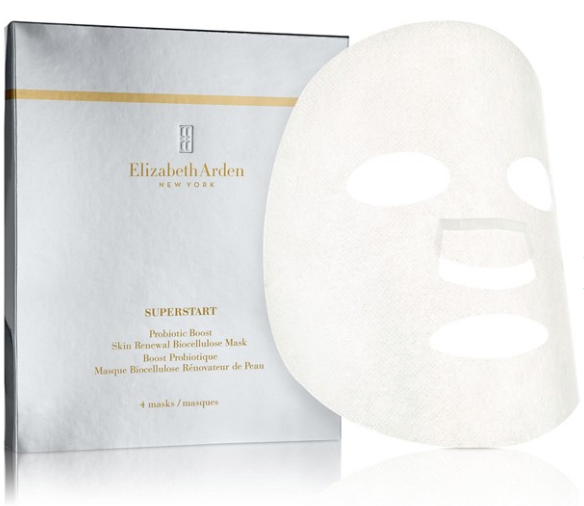 Elizabeth Arden  Superstart Probiotic Boost Sheet Mask (RRP €49 for set of four masks)
Advertised
I'm talking about face masking. Sheet face masking to be exact. Some say they're a gimmick, but I've tried A LOT and have found that they do - in the short term. A good face mask, something that is full of powerful ingredients, can act like a mini facial (but not the type that will break your skin out). It is an intensive serum, basically, in which you can see immediate results. You will need to leave enough time in between doing the mask and applying your makeup. It will need to soak in and dry. You can then apply a mattifying primer if you're worried about shine and you can then put on your face as usual.
I love the mask above. Your face feels so bright and fresh after it. Another one on the luxury scale that I love is Lancome's Advanced Génifique Hydrogel Melting Sheet Mask (but it may be better to do this one the night before). On the more affordable price scale, I recommend Seoulista masks (they are excellent for the price), and the face masks from Filorga.
Extra steps
For an even brighter face, I suggest doing two extra things. The first is to depuff your eyes and the second is to use a roller to massage in the excess mask juice. Here are three ways to depuff your eyes in a jiffy. And here's why I believe in jade rollers (but a non-jade one will probably do the same job).