 Essence has just launched the perfect party season beauty accessory to bring a little added sparkle to your look.
When it comes to party season there's one thing that can make everything look a little more festive. Glitter. One sniff of the sparkly stuff and we're instantly on board. So as you can imagine, when Essence launched their latest trend edition collection called "Made to Sparkle" we were all over it.
In the collection, there are lots of cute, party season appropriate beauty bits including a new eye palette (€3.95) and liquid lipsticks (€3.50). There's also the curiously named Surprise Bag (€2.90) which is filled with gold sequins and contains "a cute surprise product". Intriguing to say the least.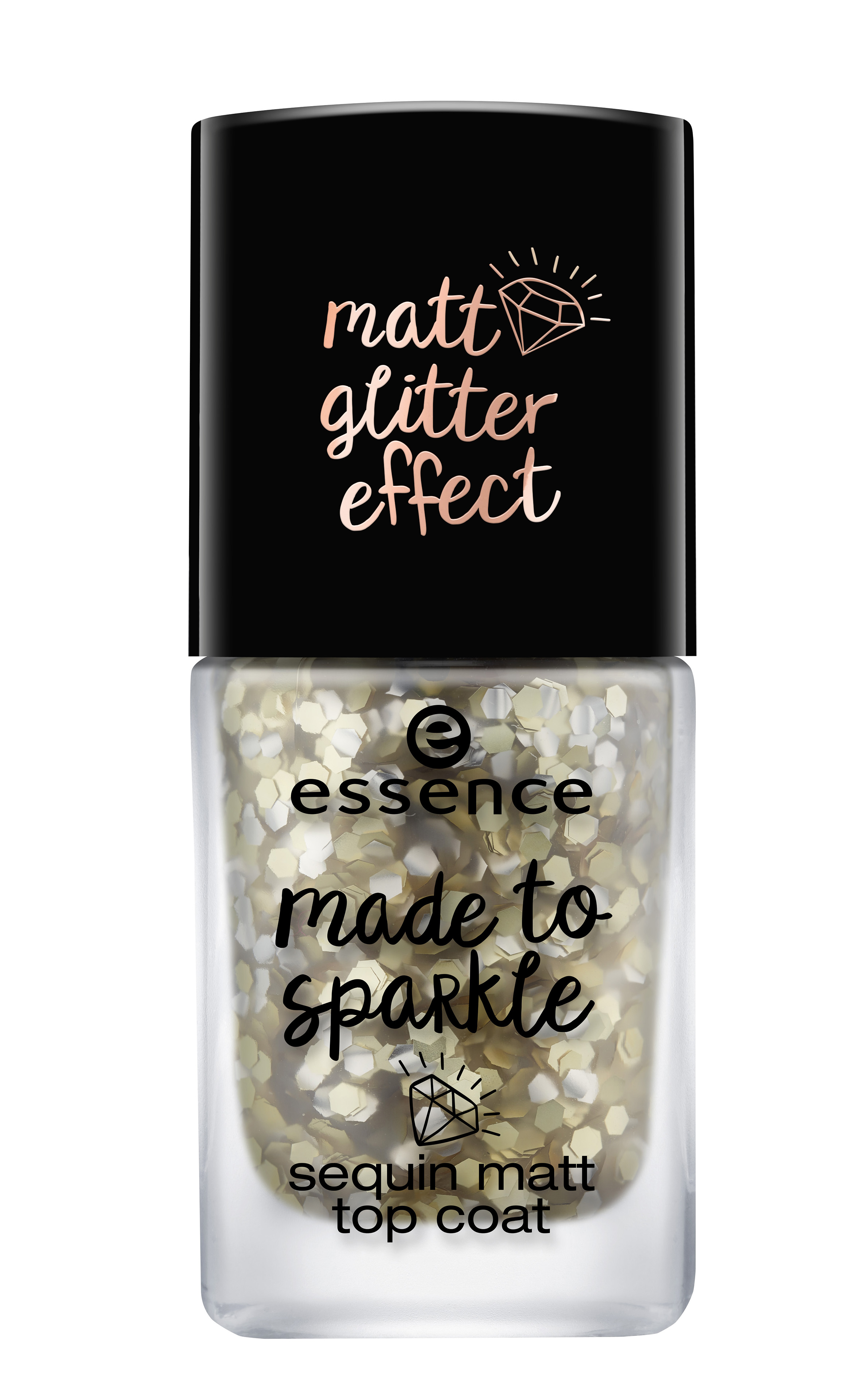 Advertised
What caught our eye immediately though is a product that we could see ourselves using all winter long. The Sequin Matte Top Coat (€2.50) is the perfect way to polish off your party look. You can just imagine it over a dark, wine red varnish or maybe a soft neutral beige. And, as it's matte, we reckon it wouldn't be too much sparkle for wearing to work either.
Essence strikes again!