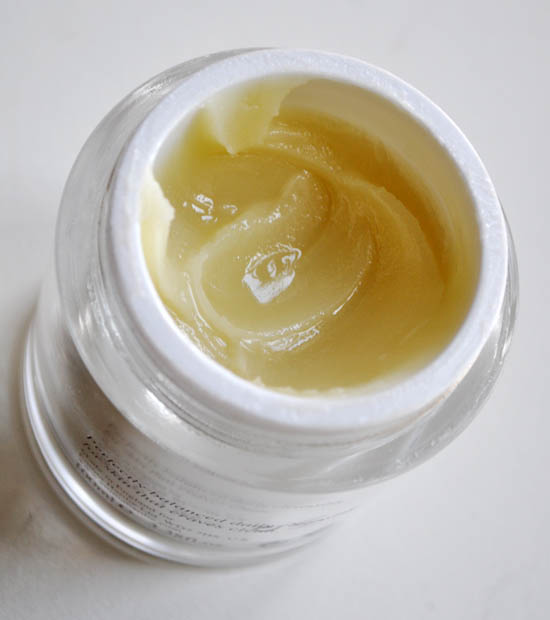 You know that tingly, OMFG I cannot wait to use this anticipation that you get with a new product you've been dying to try for a while? Well, most recently it was Emma Hardie's Amazing Face Moringa Cleansing Balm that had me all of a tingle. I'm a die-hard balm fan and had been wanting to try the Emma Hardie version for months on end so when I finally ran out of my usual cleanser, I very happily skipped off to SpaceNK to pick some up for myself (it's also available from Arnotts and on QVC.)
I literally tore it out of the package when I got home and was surprised to be greeted by a layer of oil atop the balm. It's since been reabsorbed into the depths – well, a bit – and I find the overall texture to be very soft, nearly like Vaseline. About half a teaspoon is sufficient to cover my whole face and I scoop that into my palm, mix with a little water to emulsify, and massage all over my made-up mush. Then I rinse my double-sided muslin 'n' microfibre Emma Hardie cleansing cloth in warm water, press it to my face, and polish off the cleanser.
So far, so almost exactly like my Eve Lom but without the mineral oil (one of the main reasons I wanted to love the Emma Hardie balm.)
Advertised
After 6 weeks, though, my enthusiasm for it has kind of waned. There haven't been any major breakouts or bad reactions; I'm just not convinced that it's the be all and end all I hoped it would be for my dehydrated oily skin. For starters, my Emma Hardie cleansing cloth came apart at the seams after one 30 wash. Leaving laundry issues aside, I had to start using a separate eye make-up remover after a couple of panda-eyed mornings, I find that I need to double cleanse to feel that my skin is truly clean, and because I can't shake the sensation that it's leaving a film on my skin I end up swiping it afterwards with a cotton pad and water.
I'll probably finish the pot since I already spent my €29.99 on it and it smells so gorgeous, like a bergamot wrapped spa in a jar, but I don't think I'll be repurchasing. Sorry Em.