 If you've ever had a want to contour your cleavage, here's a simple guide on how to do it
Eva Longoria often displays 'perfect cleavage' and if you look closely you can see how to contour your cleavage. I'm not saying that her girls are necessarily contoured; Eva may just be blessed with perfectly pert, bronzed breasts. However, if you feel like you are not so blessed in the boob department you can actually fake the perky effect. Obviously, this isn't something you are going to do on a daily basis but there are certain tops that require a prepped chest area.
If you have smaller cleavage or they just don't sit high enough for your liking, this technique is pretty handy. I have used it many times over the years both for myself and for photoshoots to make the most of the chest area in a low cut dress or top.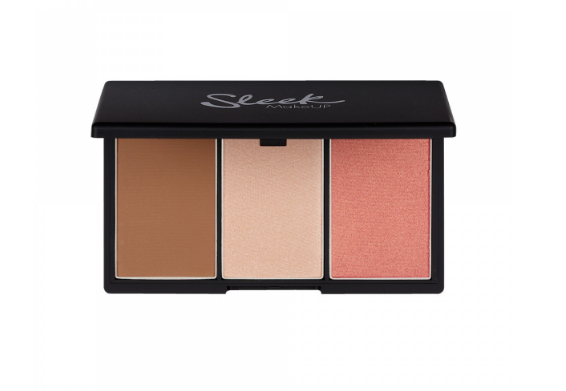 Sleek MakeUp Face Form €13.99
You contour the chest area in the same way you would contour your face. The same basic rules apply. Apply bronzer where you want areas to recede, apply highlighter where you want to appear fuller. Start with your collarbones. Pop your shoulders up to deepen the hollows of your collarbones. Use a powder brush with a small head to apply bronzer in the hollows. Next, take your highlighter and sweep it along the highest edge of your collarbones.
Advertised
Moving onto the cleavage, you need to bronze the edge of your breast where it meets your chest bone. Bronzer here will accentuate the shape and make them appear bigger. You then highlight the fullest or roundest part of your bust to make them appear to fill out more. It's a simple technique and if you dare to wear a top cut down to your navel you might just find it comes in handy. Here is the most simple diagram to show you what I mean.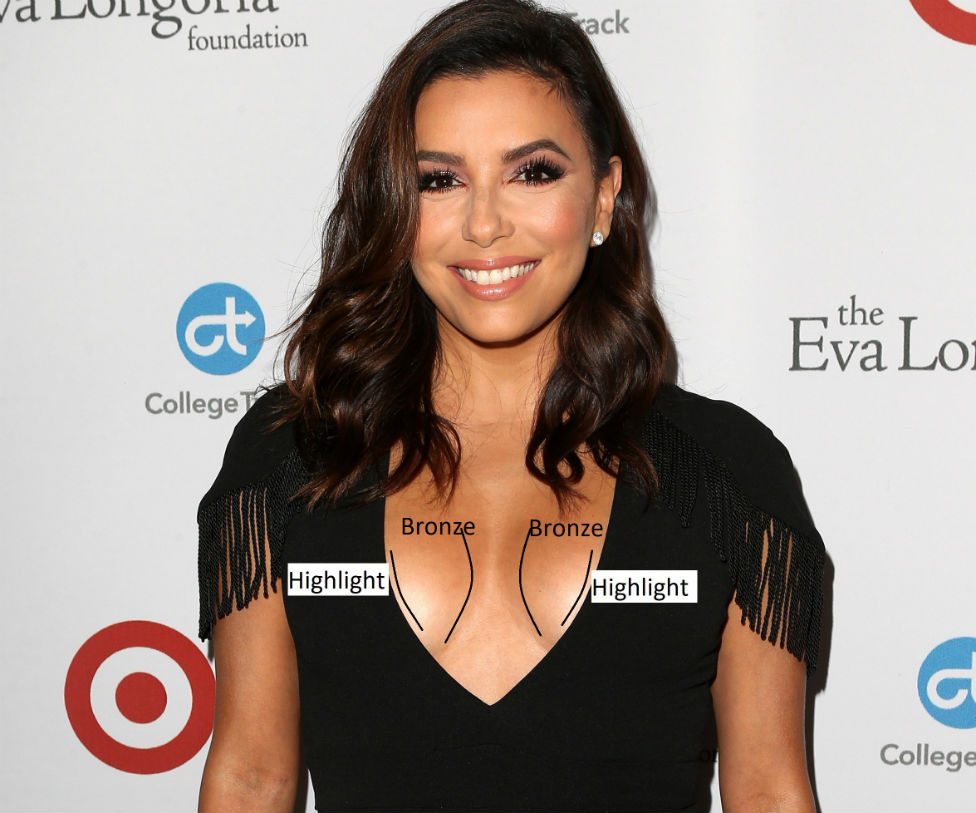 Do you think you would ever use the technique or is it way too high maintenance?