 Last week we discussed whether cream or powder highlighters were the way to go and today I am showing you my top five highlighters!
So how do they work? Well, highlighters can completely change your look by emphasizing the highest points of your face giving shape and structure. The main areas you would typically highlight on the face are down the cheekbones, the brow bone, down the bridge of the nose and the cupids bow.  
I am a big fan of highlighting even when I'm not wearing much makeup as it gives your face that amazing 'Have you been away?' glow. When choosing a highlighter always bear in mind your skin tone (and if you're not sure which one you are, check out our handy guide here).
I have a mixture of pink and yellow toned highlighters for when I'm pale and when I have tan on but just remember that pink goes with pink and yellow goes with yellow.  i.e. when I have tan on I tend to wear my golden toned highlighters and when I'm pale (with my natural pinkie under-toned skin ) I tend to stick with my pinkie toned highlighters.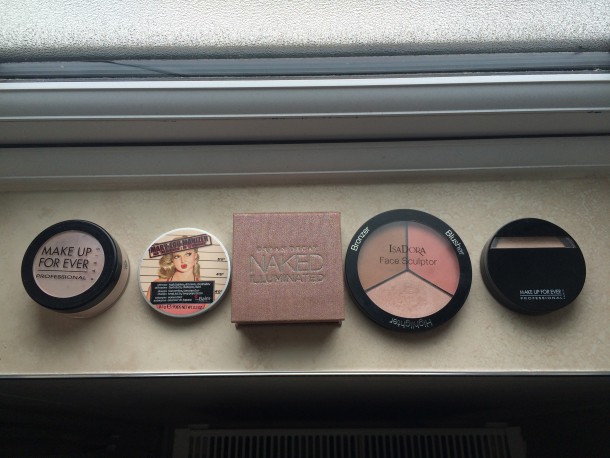 So without further ado, here are some of my favourites, some old and some new.
From left to right above, we have Make Up For Ever Shine-On Powder, The Balm Cosmetics Mary-Lou Manizer, Urban Decay Illuminated, IsaDora Face Sculptor and Make Up For Ever Compact Shine-On.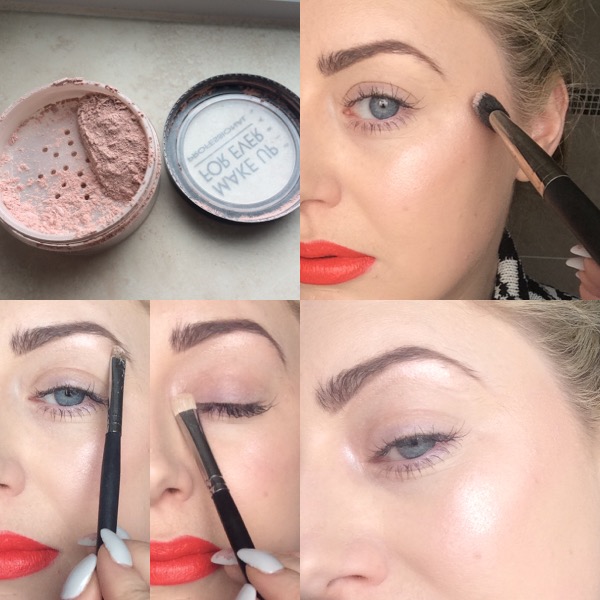 Starting with Make Up For Ever Shine-On Powder, this slightly iridescent and pearly multi-purpose loose powder illuminates the face and body thanks to the fine mother-of-pearl particles it contains. It's highly pigmented and provides a healthy look in the daytime while adding a touch of glamour in the evening.
The one I am demoing is Pink Porcelain and has a beautiful pink iridescent finish and would suit skin with pinkie undertones. Make Up For Ever Shine-On Powder is €23 for a 10g tub and is available from www.mufe.ie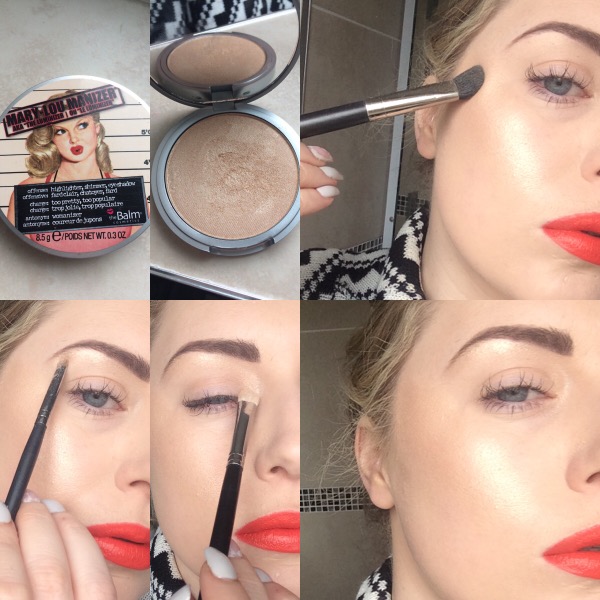 Advertised
Next I have demoed one of my all-time favourites, Mary-Lou Manizer by The Balm Cosmetics! So much so that I even use it as an eye shadow. 
It comes in a pressed compact and the pigment is extremely intense so a top tip when using this would be to build your application in small amount until you have achieved the desired glow.  The Mary-Lou Manizer has a honey hue and looks fabulous on tanned skin! Mary –Lou Manizer retails for €20.50 on Cloud10 Beauty.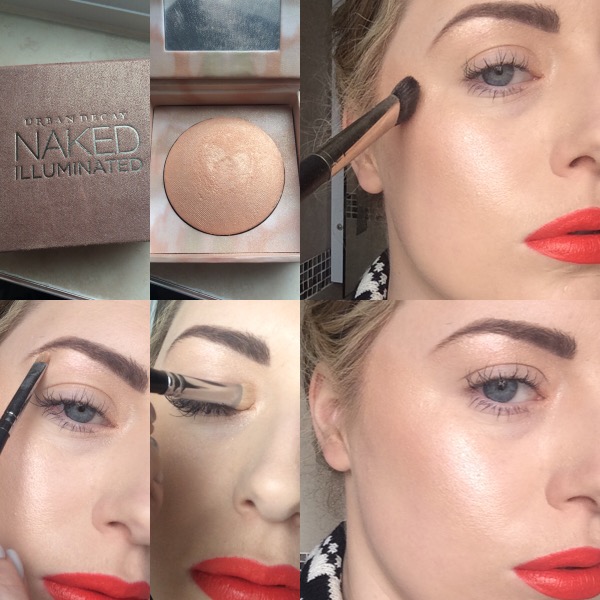 Urban Decay Cosmetics Illuminated is another one of my top picks and this is only a recent addition to the market. This smooth, silky powder contains a sophisticated, micro-fine shimmer and light-reflecting particles that give skin a luminous, radiant look. It's baked on a terra cotta disc for 24 hours and then hand-finished, just like the popular Baked Bronzer.
Baking the formula gives Naked Illuminated Shimmering Powder a high level of just-perfect shimmer (without the metallic look of cheaper formulas). It also provides the colour payoff of a loose powder, with the convenience of a pressed powder.  There are two shades of Illuminated Shimmering Powder, Aura and Luminous. The one I am demoing is called Aura, the pinker version of the two.  It retails for €29.50and is available from Debenhams.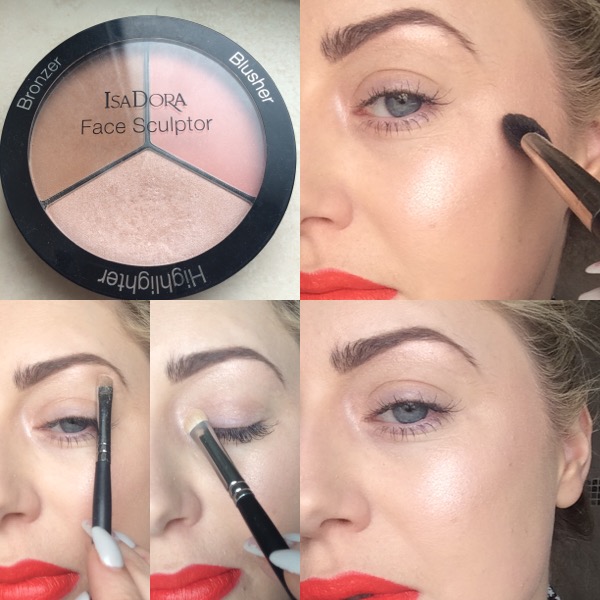 Also a recent new addition to my makeup kit is the IsaDora Face Sculptor which includes bronzer and blusher as well as a highlighter. The Face Sculptor is a one-stop shop which enhances your best features in a matter of seconds. The bronzer sculpts and defines, the highlighter illuminates and enhances and the blusher adds a pop of colour to the apples of the cheek.
Aside from the multitude of benefits that exist, the shade of the highlighter and the pigmentation within has landed it a spot in my top 5. I am demoing Warm Peach but it also comes in Cool Pink and retails for about €25.50 at pharmacies nationwide.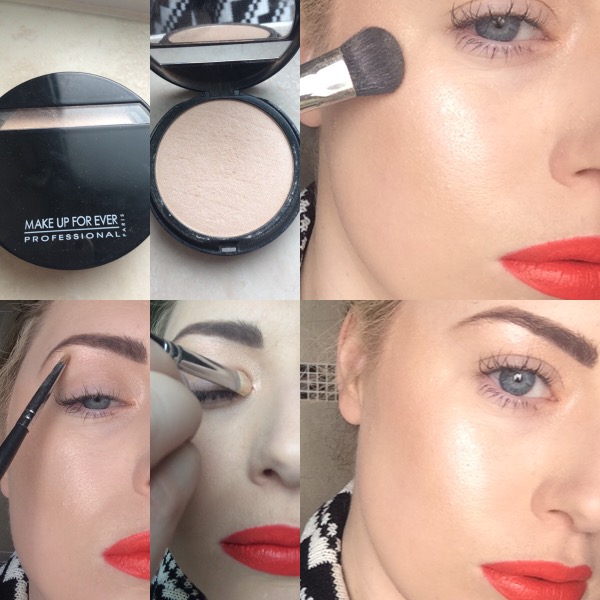 Last but not least the Make Up For Ever Shine-On Compact Powder. This creates a natural looking and delicate satin-like iridescence on all skin types. Its silky texture ensures a natural and even application. I am demo-ing the product in a shade called Flesh but there are three other colour options to go for including Pink Porcelain, Beige and Caramel. This product retails for €35 at Make Up For Ever on Clarendon Street or you can buy it online here.
Advertised
So there you have it, my top five highlighting loves! What highlighters do you recommend? I'm always up for trying new products so make sure you tell us in the comments.