 When I was a kid, I couldn't get enough stories about evacuees. If it involved small children in cardigans with gas-masks hanging around their necks being shoved on a train from a British city to the depths of the countryside, I would read it. As a child in the 1980s, there were loads of these books, from Noel Streatfeild's When the Siren Wailed, to Michelle Magorian's Goodnight Mister Tom (and even The Lion, the Witch and the Wardrobe – which is technically an evacuee book because that's why the children go and stay in the house in the country where they find the wardrobe). But one of my favourite books in the genre was Carrie's War by Nina Bawden, who died yesterday. And I must admit that when I saw Bawden was dead I felt like a bit of my childhood had died too.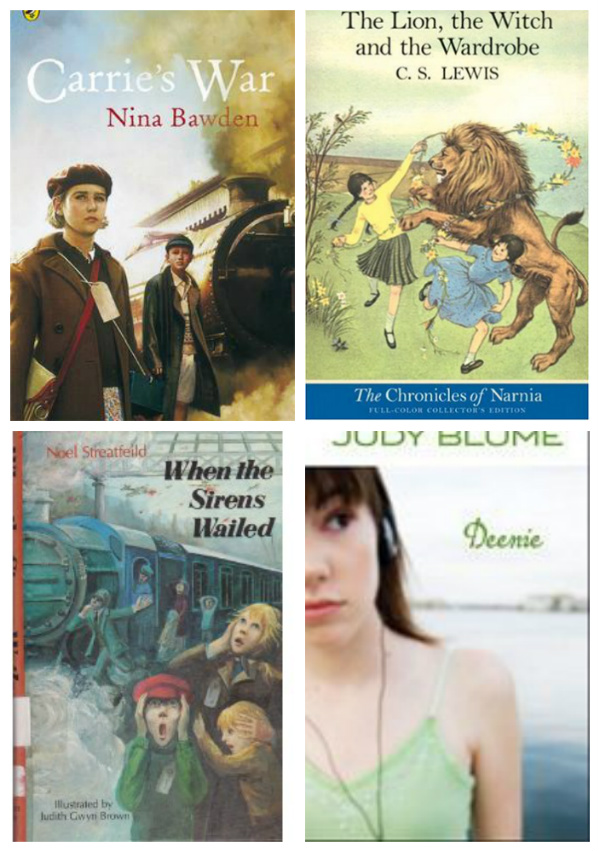 But it did get me thinking about my childhood favourites – from Judy Blume (Deenie gave me a fear of developing scoliosis, while Are You There God, It's Me Margaret made me believe periods were (a) more exciting than the subsequent reality and (b) involved donning a sanitary towel WITH A BELT) to Frances Hodgson Burnett (The Secret Garden was fine, but what I really wanted was noble orphan Sara Crewe being forced to live in the attic of the school where she used to be a pupil in A Little Princess), from Noel Streatfeild's wonderful mixture of theatre and family life (I loved Ballet Shoes, but my favourite was The Painted Garden, about a girl who stars in a film of The Secret Garden) and Lorna Hill's Sadler's Wells books (which made me believe I too could be a prima ballerina at Covent Garden while possibly riding a horse around Northumberland at the weekends) to the brilliant fantasies of Diana Wynne-Jones, E. Nesbit and Susan Cooper (which made me hope that some day something magic would happen, although the likelihood of that happening in Drumcondra did seem remote even to me).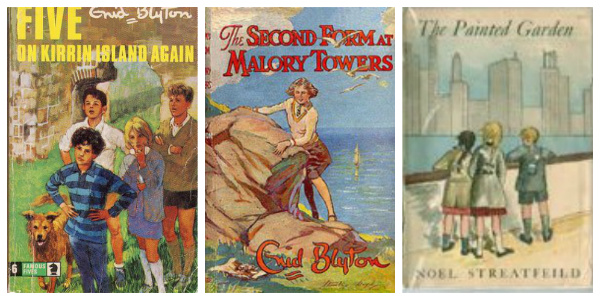 Advertised
And of course, there was always Enid Blyton, who my sisters and I devoured even though my mum pointed out all the awful sexism, snobbery and racism in them (I think she thought as long as we were aware of it and knew it was very wrong, it was okay for us to read the books - which turned out to be true. Not that I think we'd have been brainwashed into thinking girls should spend their holidays making beds out of heather for their brothers if she hadn't done this). I read and re-read all these authors, and many more, countless times, even though in some cases I didn't own the actual books and had to get them out of the library for the umpteenth time.
So who were your childhood favourites? And have you passed any of them down to the younger generation, and if so, what did they think?