 Is prison chic a thing? For anyone who has been binge watching the newest season of Orange is the New Black it most definitely is – but I'm not talking about those orange (and beige) uniforms. There must be a pretty decent selection of liners in the Litchfield commissary is all I'm saying, because one of the things that stands out most, is the creative use of eyeliner a lot of the inmates seem to have.
So, in celebration of the new season, I thought I'd have a look at some of the more interesting looks we've seen so far and how to do your own version (minus the jumpsuit) if you so wish.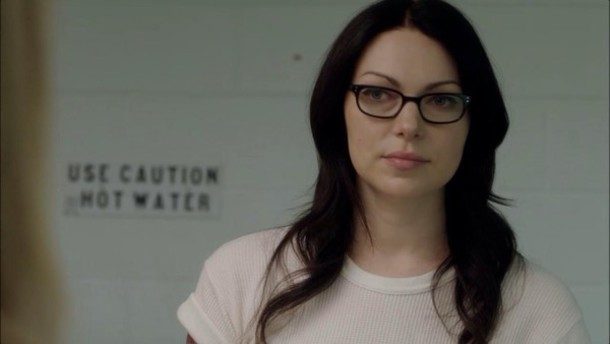 Alex Vause: The original queen bee of liner, Laura Prepon's character simply wouldn't be complete without her black glasses, sweeping black flick, and those skinny brows – which caused a lot of debate online when the series first aired.
For a neat line like this, a liquid liner like The Balm Schwing is perfect as it delivers an opaque shot of black that lasts all day.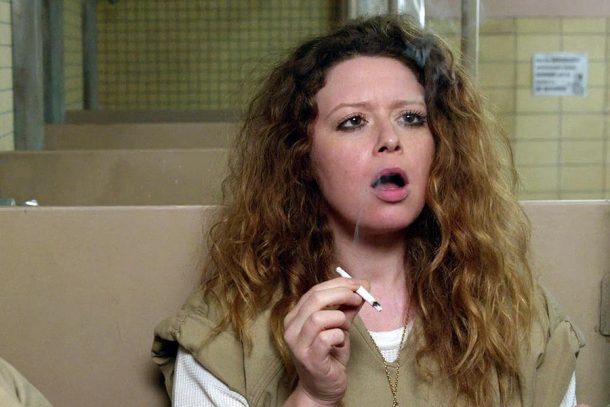 Nicky Nichols: As a recovering drug addict, Nicky's look has always been a bit free spirited (some might say messy) but the added touch of her smudgy, slept in eyeliner seems to really bring the whole character together.
For that slept in liner effect, line the lower lids with a soft, kohl pencil such as Rimmel's Scandaleyes (€4.99), blending out the edges with a brush or cotton bud.
Advertised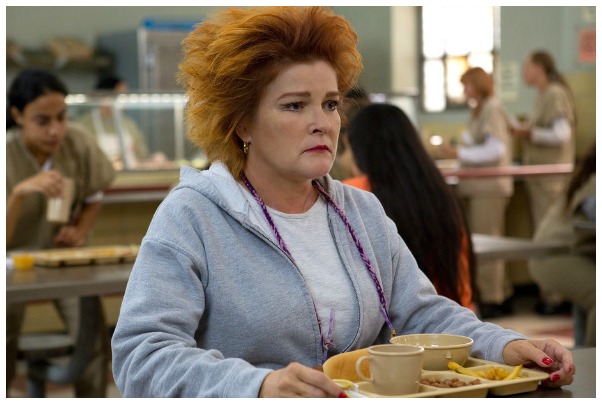 Red: I haven't read anything about it, but I've always wondered whether the makeup department for OTNB decided to give a nod to the traditional method of Russian ballerina eye makeup with Red's eyeliner look. The two, separate lines extending out to give the eye a bigger look, but also seems tough when up close.
To create a more graphic line, a square tipped, felt tip liner like PIXI Cat Ink (€15.50) will give control.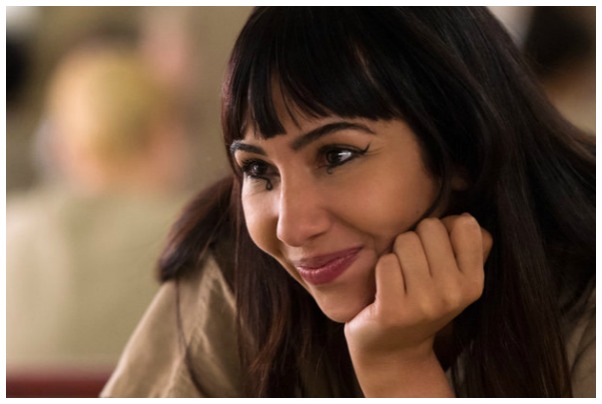 Flaca Gonzalez: A toughened up cats eye flick and some prison tattoo style tear drops make Flaca's pretty face seem a lot edgier. Funnily enough, this kind of graphic liner was all over the runways at fashion week not that long ago, so while it may not be your everyday look, it's certainly a fun one to play with!
Get creative with your liner using the new Lancome Grandiose eyeliner (€29) which can bend to different angles for more control.
Have you been watching too?
Advertised