 We're smack bang in the middle of festival season and, though Oxegen is cancelled this year, we're still spoiled for choice both at home and abroad. Once you've settled on which one takes your fancy, the next big decisions revolve around your festival look. Here's a wee round-up of the biggest festival style tribes - which camp, if any, are you?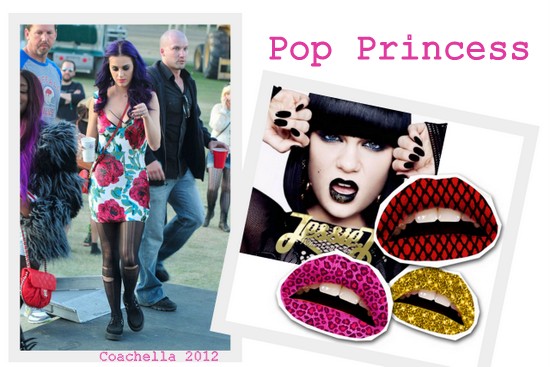 FESTIVAL TRIBE ONE: POP PRINCESS
Your festival inspiration: Katy Perry, Jessie J
Your outfit: Bright, colourful bodycon dresses with playful accessories
Your makeup: Go as bright as you dare - check out L'Oreal's Miss Candy collection or ARTDECO's Colour Mania. Pop princesses are known for rocking a bit of lip art, so make like Katy at the Grammy's and give Glitzy Lips a try. Add a blingin' mani and a bright wig and you're done!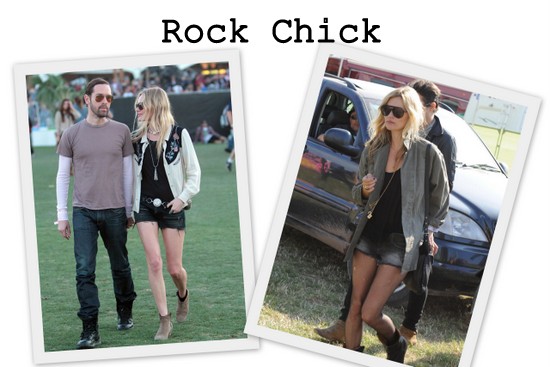 TRIBE TWO: ROCK CHICK
Your festival inspiration Kate Moss, Kate Bosworth
Your outfit: Short shorts, wellies or ankle boots, serious sunnies and studded leather accessories
Your makeup: You don't want to look like you've tried too hard. Bed head hair with last night's eye make up is the perfect pairing: think Batiste, heavy black eyeliner - try these - and lashings of black mascara, teamed with a nude lip. Dark nails not only look cool but help disguise the grime - check out Vertigo, from Chanel's autumn collection.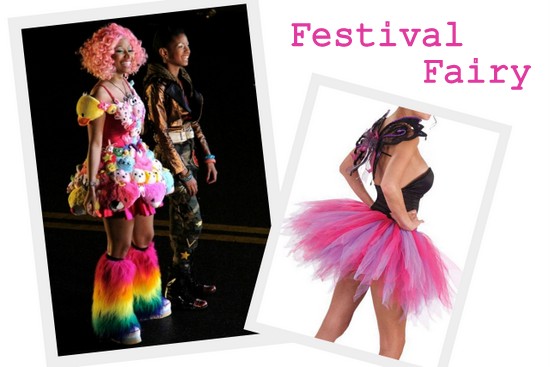 Advertised
TRIBE THREE: FESTIVAL FAIRY
Your festival inspiration: Nicki Minaj, or, um, Jordan
Your outfit: Fairy wings, tutus and furry neon leg warmers - and lots of pink!
Your make up: Nothing's off limits! Break out the glitter, face paint and false lashes - preferably bejewelled or befeathered, or how about these little lovelies from Paperself? Neon nails are the perfect finishing touch - and if you're channeling Nicki, seems only polite to wear her MAC lippie, innit.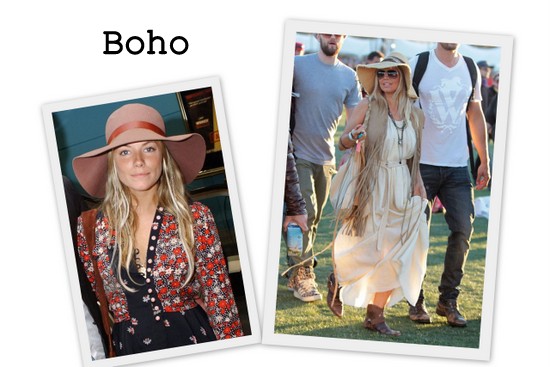 TRIBE FOUR: BOHO
Your festival inspiration: Sienna Miller, Nicole Richie
Your outfit: Headbands, maxi skirts, low slung belts, lots and lots of fringing, anything tribal print or ethnic, hats
Your makeup: Minimal, no make up make up - think BB creams (we've reviewed lots), sheer, balmy lippies - like Clinique's Chubby Sticks or Revlon's Lip Butters - and a touch of mascara, applied to devastating effect.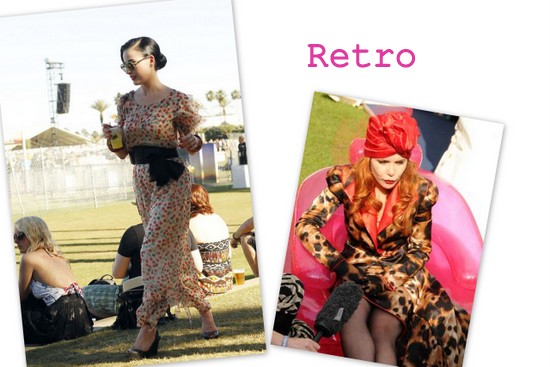 TRIBE FIVE: RETRO 
Advertised
Your festival inspiration: Dita Von Teese, Paloma Faith
Your outfit: Something 50s inspired, figure flattering and fabulously original, paired with heels, sunglasses and, preferably, a turban or headscarf.
Your makeup: A perfectly pale base and killer red lips, natch - check out Dita's collection for ARTDECO, out now.
Which festival tribe is for you? Whatever you go for, make sure you check here and here for all our tips and advice to get festival fabulous!