 Be still my beating heart! Today we have Chanel's Autumn Winter collection for your viewing pleasure and oh my god is it good.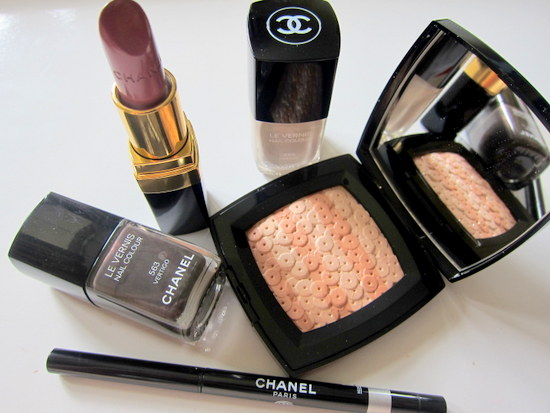 Also pictured: Rouge Coco in Caractère - a rose brown, €28 - and the gorgeously creamy limited edition eyeliner, Silver Light, €22.50.
Check out the campaign shot - a little bit gothic, a little bit mysterious and a whole lot glam, it's a look the Hitchcock heroines would be proud of.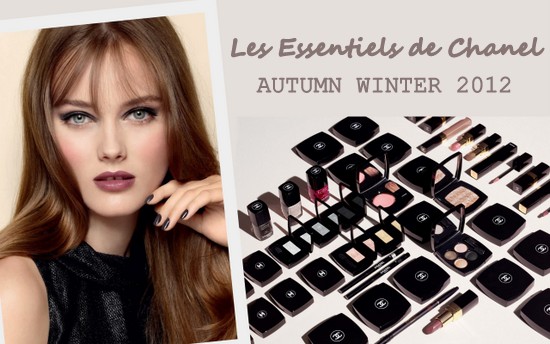 And that's no coincidence - it's not mentioned in the press blurb, but the entire collection is rumoured to be a nod to the dark, brooding films of Alfred Hitchcock. In fact, as Kim points out, the three nail polishes are named for classic Hitchcock flicks - and they're all absolute stunners!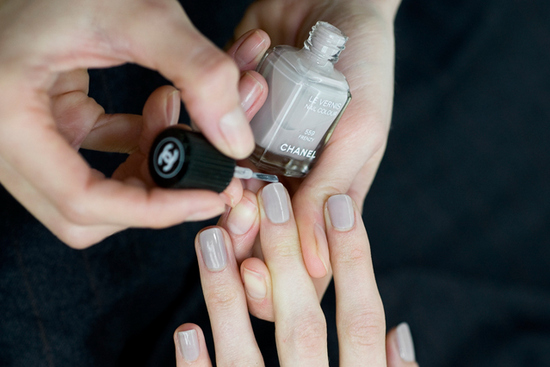 Frenzy - named for Hitchcock's penultimate film - was first spotted on the Paris runways for the Chanel fall collection, where it lived up to its name and sent people into a right old tizzy. We weren't immediately sold on this lilac grey, but having held it in my grubby little paws I can tell you it is gorge -  elegant and classic and oh-so-Chanel.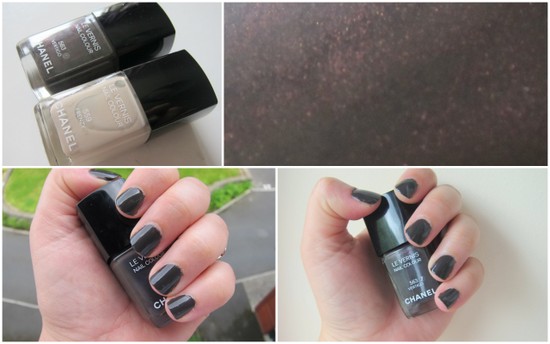 Advertised
Not feeling the nude nail vibe? Feast your eyes on Vertigo. Just like the film it's murky, brooding and complex - described as "an almost black lacquer" with a "heart of red pearly particles", the colour shifts according to the light. It's at times charcoal, at times a blackened plum and in certain lights, it's indistinguishable from black.  The red shimmer has that signature Chanel subtlety; it's much more apparent in the bottle than on the nail, but in direct sunlight? It dazzles.
And I haven't seen Suspicious up close but it looks like a knockout too, a vivid fuchsia that's described as being 'a little too dazzling to be completely innocent'. All three are €22 and will be part of the regular line.
The Lumière D' Artifice Beiges palette is another lustworthy piece of kit. Look at it! All sequins and shine, this highlighting powder is quite sheer and natural, but with a dusting of golden sparkle to catch the light. It's spendy at €56, but it's gorgeous - I reckon it'd make a lovely gift.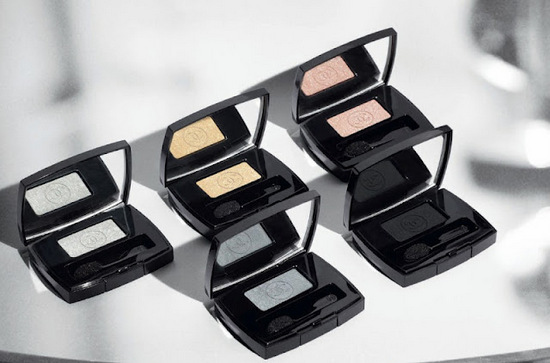 Back row, L-R: Ombre Essentielle in Infini (silver), Eclairé (sheer gold), Complice (peach). Front row Furtif (silver grey); Noir (intense black)
There are a few more bits and pieces but the other really exciting part of this collection are these single shadows, with two new technologies for a more intense colour and finish. The five shades offer a range of effects from the sheer golden Eclaire to the intense matte black of Noir. These babies are €27 and I'll be first in the queue to check them out on counter.
It all lands on 27th August so we've a few weeks to save up our pennies. What do you reckon, anything calling your name?
Advertised