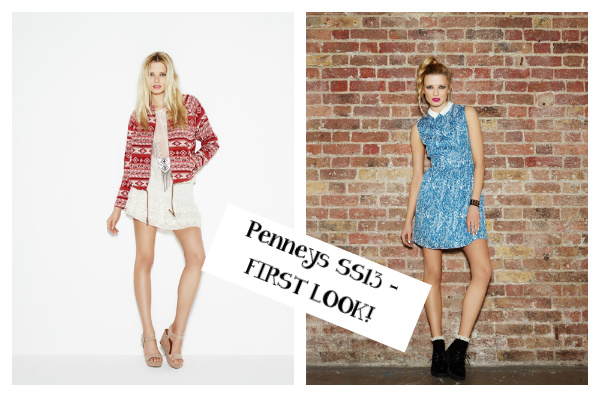 Penneys last week held its S/S 2013 press day - or, rather, days, with press from Continental Europe flown in one day, and Irish press being shown around the next - and there is a huge range of styles to choose from for the coming season.  And we were there to bring you the first looks from the collections!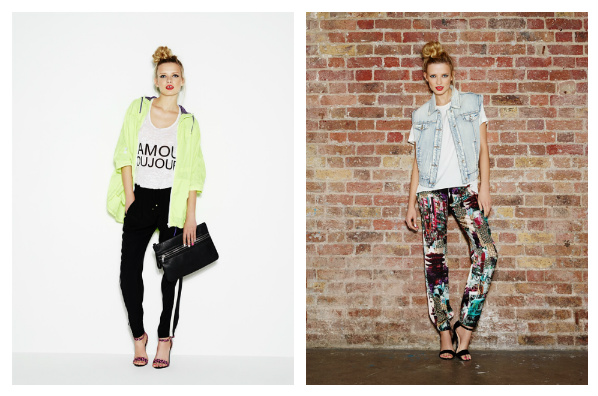 Items, which have already started to trickle in, in the form of their transition collection, will be in full swing from February, with the high summer pieces dropping in May and June.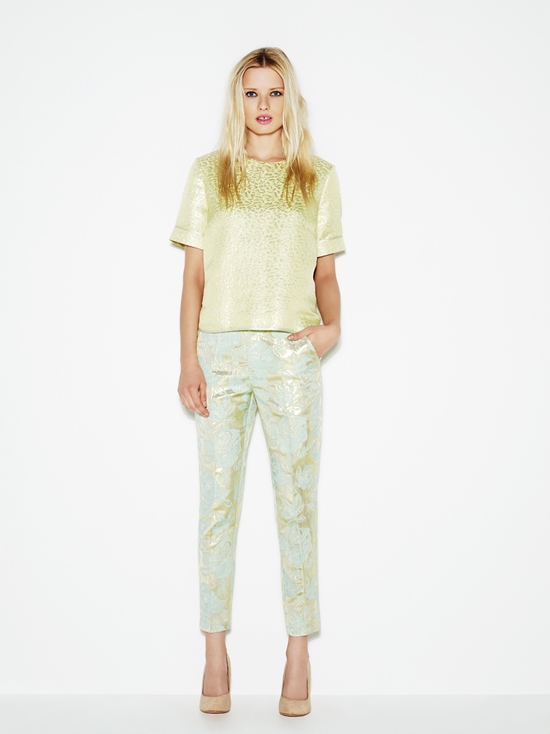 The transition collection, as the team from Penneys explained to me, is a largely black and white collection that bridges the gap between winter and spring. This season has a pop of colour in the form of some gorgeous mint pieces that stand out nicely against the monochrome.
TRENDS: The new collection is subdivided into trends for Spring/Summer (SS)
GLOBAL TRAVELER
Global traveler is a festival-ready collection of shorts, vests and maxi dresses with amazing embellished detail

RETRO BEAT
Nods to the 1980s with a lot of block colours and boxy silhouettes

SWAGGER
This reminds me of Lily Allen and Cher Lloyd and is basically an extension of the trend we've seen for wearing tracksuit bottoms with heels (check out the above joggers with a print inspired by Instagram and designed in-house by the team at Penneys)

CRYSTAL COUTURE
Possibly the dressiest of the trends, with a lot of metallic pastels and broderie anglaise detail
NEW OLD WEST
A very Isabel Marant inspired cowboy theme, with lots of denim, fringing and Native American inspired embroidery.
Advertised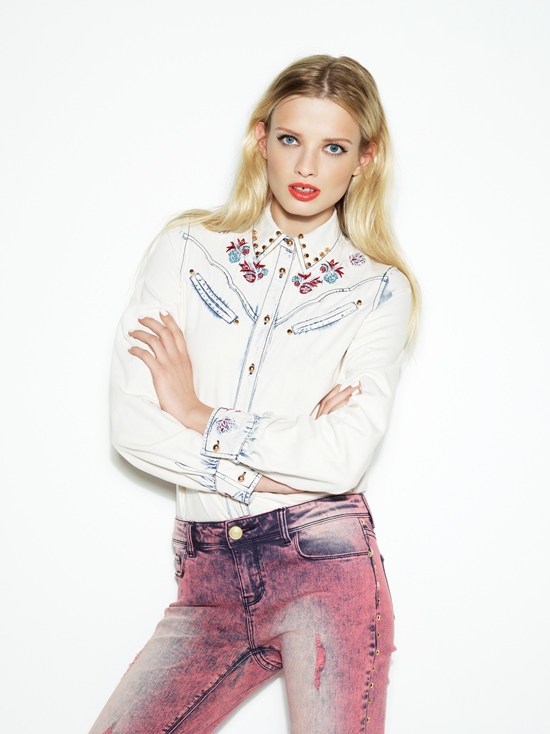 What does this mean when you break it down? The important points to note are:
Wedge trainers are sticking around
Satchels and oversized bucket totes are going to be big in spring
Denim shirts with embroidery, beading or fringing are really on-trend
luxe-looking fabrics in relaxed-looking silhouetes. Think jumpers in a metallic silk mix; pastel-toned brocade trousers and shell-shaped tees
Varsity jackets in a whole range of colours and fabrics will be big
Jewellery is going bigger: think spikes, studs and mixed metals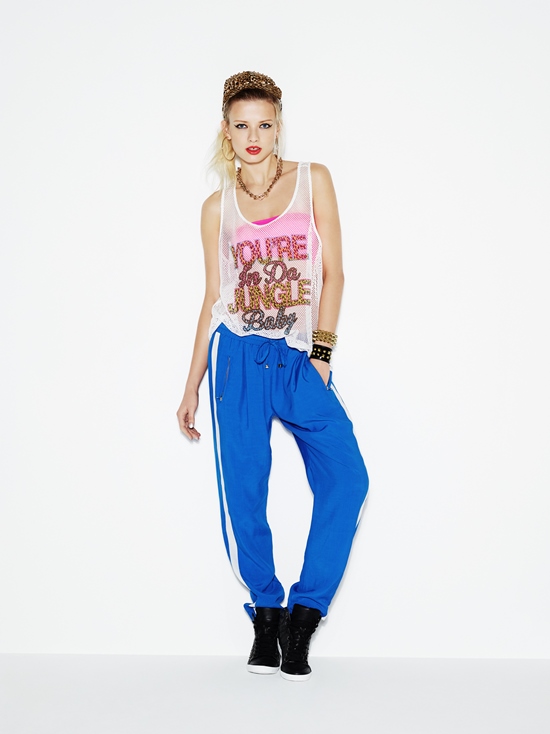 BARGAIN BASEMENT PRICES (PHEW!)
As usual, we're talking bargain-basement prices; when I asked how much a dress was, I was told, "this is the most expensive we do, around €23".
So you won't feel the pinch if you decide to indulge - how I wear Penneys pieces is by using them to pick up on more transient, seasonal trends. I'll have my "basics" - jeans, a few good tees, some nice shoes and a good jacket - and then mix in and out some bolder, statement pieces from the high street!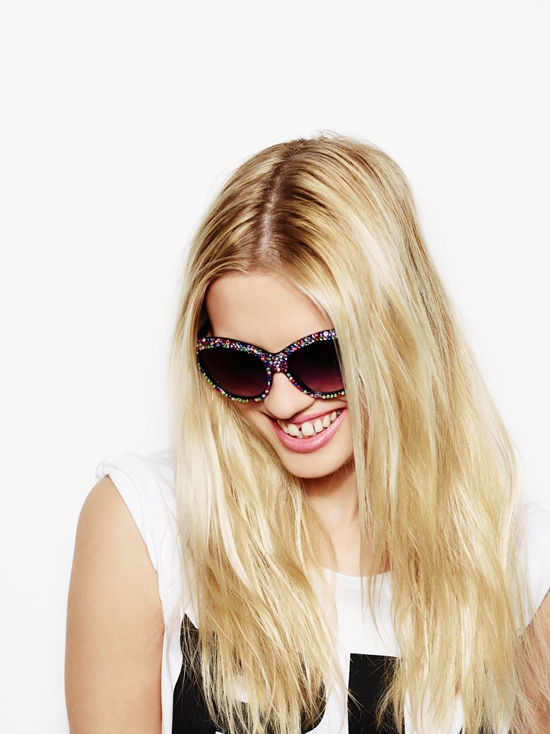 Advertised
So what do you think? See anything you like?