 Now let's not pretend that I'm the only one with this problem. During the summer months, my hair feels absolutely fine, depending on the level of abuse I'm subjecting it to at any given time, it might be softer or a little coarser, but it LIES DOWN, damn it! At this time of year, it just...rebels.
Like some sort of horribly ironic head sponge, it draws all water in the atmosphere into the comfort of its fuzzy bosom (weird image, but whatever). It then proceeds to grow, and the individual strands decide that they have fundamental political differences and don't want to be anywhere near one another. The result looks something like Einstein in cat eyeliner. I know...
I'm not by any examination of the term a 'hair expert', in fact, I would describe myself more along the lines of a 'hair idiot'. I didn't really have any for seven years, so while the rest of you were learning the ropes, I was horsing a bit of wax into my couple of centimetres and going about my business, thinking 'suckers; look at them there with their GHDs.'
Well now the joke's on me. While I write to the Jeremy Kyle show to take part in an episode called 'My hair is trying to kill me and is inhabited by the ghost of my second cousin's best friend's dog', I've been seeking out good products to help. If you'd be so kind, please leave your recommendations in the comments. I mean, it's not just me. is it? IS IT?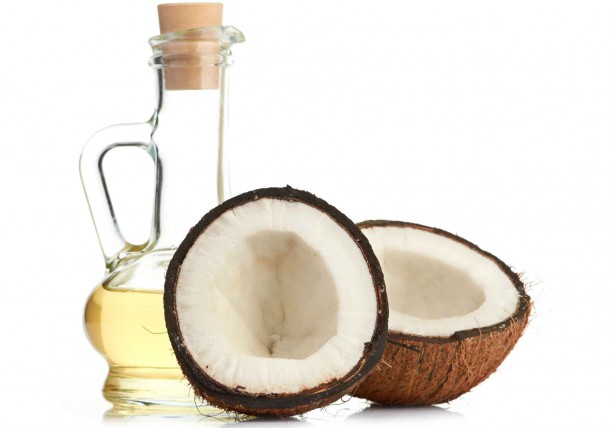 This was recommended to me as a hair mask by a Beaut.ie reader, and thank goodness for that. I pop it into dry hair once a week and go about my business (looking rather greasy) for a few hours before washing it out. My dry ends just drink it in and it does nourish beautifully, minimising my sponge-hair's capacity to, apparently, swallow and grow fat on the fog we've been having lately.
Still, the fuzz will rear its head in damp weather. I recommend buying this in Asian food stores. It's cheaper - you should never, ever have to spend more than €6 for a big jar of it.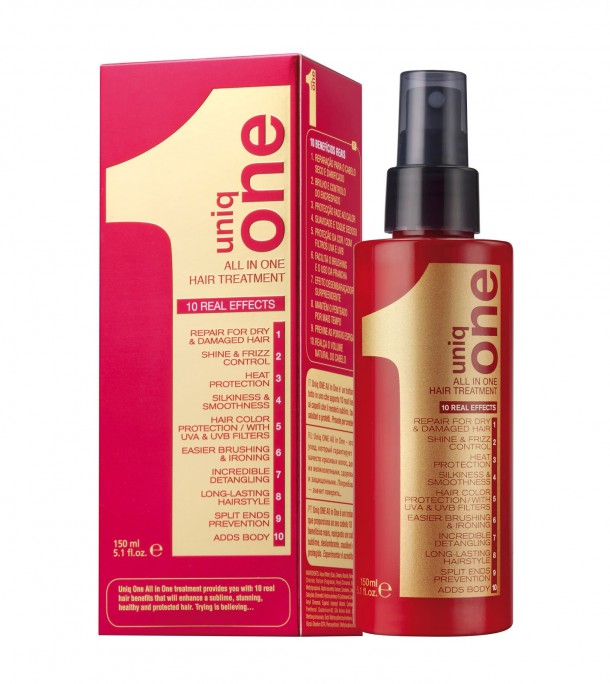 Revlon Professional Uniq One (between €15 and €20 online)
This product was recommended by the stylist who put in my hair extensions back when (you can read about that here and you can read about my decision to remove them in the follow-up post here). This product also comes in a coconut scented version, which I'm dying to try, but it keeps hair tamed and nourished and is a wonderful leave-in option.
It also acts as a heat protectant, which is super handy, and is the best thing for detangling I've ever used )and I had lots of practice on waist-long hair extensions!) You can get it from salons which stock the Revlon Professional range, or online.
Advertised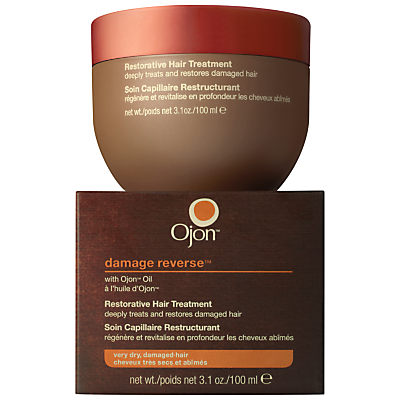 Ojon Damage Reverse Restorative Hair Treatment (€43)
This one always divides opinion - it's fricking expensive, and smells a bit like Terry's chocolate oranges melting in an ash tray. However, they do make an unscented version now (thank goodness) and the thick balmy oil does help to restore battered hair. I find that using something oily as a treatment prevents hair from getting quite so frizzy in damp weather.
This is available from Boots, but is rather indulgently priced - put it on the list for Santa!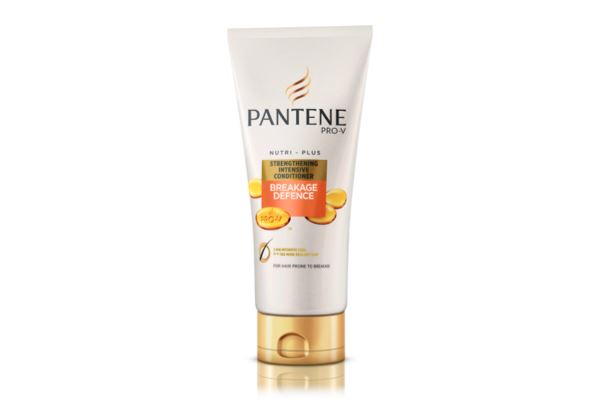 Pantene Strengthening Intensive ConditionerBreakage Defence for Hair Prone to Breakage (€5.99)
Jeez, try saying that name quickly three times! Thankfully, the price is tidier. Pantene is a trusted brand and their masks are effective and affordable. This intensive conditioner smells great and leaves brittle hair feeling smooth, soft and more elastic. It's a brilliant buy for under €6!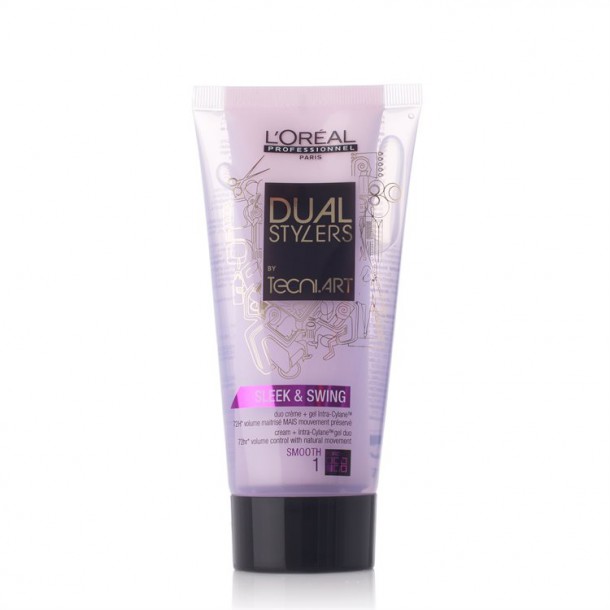 L'Oréal Professional Dual Stylers by Techni Art Sleek and Swing (from €20 )
Mother of divine, what is it with these long names? You'd need a cup of tea just to read them. Still, I love this product. The tube contains separate compartments with both a gel and a creme, so it tames, nourishes and hydrates all in one.
If you want extra proof that this is an effective, no-nonsense product, this is stolen with suspicious frequency by himself after his morning shower. It apparently 'makes my hair lie the way I like it'. No higher praise is possible! This is available from L'Oréal Professional salons and online.
Advertised
What are your damage repairers, frizz tamers and winter wonders? For the love of God, somebody help in the comments!