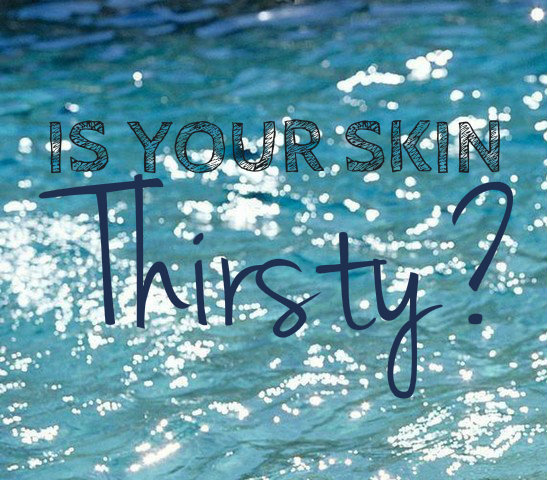 Is your skin thirstier than Lindsay Lohan? Flakier than Zooey Deschanel? And do creams aimed at dry skin just break you out? Yup, me too. Till a few years ago, I thought my skin was combination oily and dry. That doesn't actually make much sense – dry skin is lacking in oil, so it's unlikely one face could be both. No, what I am, and what a lot of women are, is dehydrated – my skin is parched for water, so it's sometimes tight and uncomfortable, occasionally flaky, and increasingly prone to fine lines.
Until recently, there weren't a whole lot of products for dehydrated skin on the shelves. But the beauty industry at last seems to have copped to this gap in the market and over the past year or so we have seen several really great products appear for dehydrated skin. Many of them contain that wonder ingredient, hyaluronic acid, which we told you about here. Here's my pick of the bunch for quenching thirsty skin.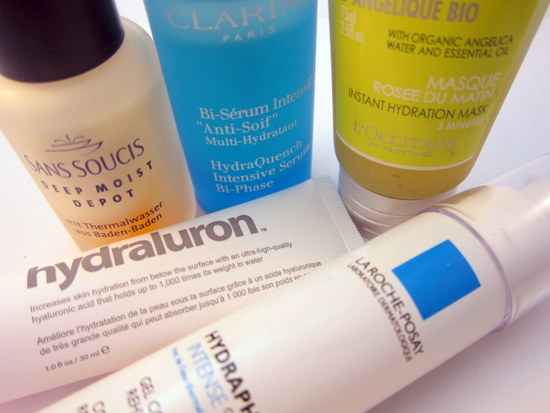 ONE Hydraluron, by Indeed Laboratories
This is a clear gel that's loaded with the purest form of hyaluronic acid - allowing your skin to really drink up the moisture from the products you apply on top. I've used it for two weeks and it's made a noticeable difference - my skin feels softer and smoother, and the fine lines on my forehead - my main beauty bugbear - are much diminished. It's the guts of €30 for a tiny 30 ml tube - but hey, it works. Find it in Boots.
TWO San Soucis Deep Moist Depot
More than 70 years old, San Soucis is a German brand that's similar to Vichy, Avene and La Roche Posay in its use of thermal spring water in all of its products. Deep Moist (let's not even start on the name) is their bestseller and contains hyaluronic acid along with mineral-rich algae extract, Vitamin E, almond oil and and organic silicon complex. Layer it under your moisturiser for instant plump and glowy skin. It's in the same price range as Hydraluron - €30.50 for 30ml, from pharmacies nationwide.
Advertised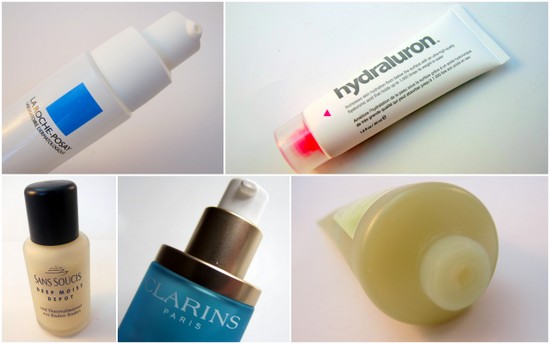 THREE Clarins HydraQuench Intensive Serum Bi-Phase
One of the best serums I've tried for dehydrated skin - using this alongside one of the products above really boosts the moisture levels in my skin and, crucially, helps smooth out my forehead lines. Feels light and lovely on the skin, and provides a nice smooth base for makeup. It's €53.89.
FOUR L'Occitane Angelica Instant Hydration Mask
One of my favourite face masks, this is a light, fresh gel with hyaluronic acid as well as angelica - a plant with powerful hydrating properties.  Makes a difference in three minutes, but I like to use it overnight and wake to softer, more radiant skin. €31.50's the damage here.
FIVE La Roche Posay Hydraphase Intense Serum
Another great treatment utilising hyaluronic acid, this clear gel, €23, was the first product I came across that specifically targeted dehydrated skin. The first time I used it I could feel my parched skin drinking it up and noticed an immediate plumping effect. Lovely.
Advertised
So now I want to know two things: have you tried any of these? And do you have any suggestions of your own for thirsty skin?