 Multi-tasking makeup is our favourite kind of makeup. Which is why we love The Elizabeth Arden FourEver Bronze that is so much more than just a bronzer.
We expect a lot from our makeup these days, and why not? We work hard to buy it, so why shouldn't it work for us too? Aside from being economical, multi-tasking products are great time savers as well, and anything that helps save time in the morning is a winner in our book. The Elizabeth Arden FourEver Bronze bronzing powder (€38) is one of those products that delivers in terms of what it says on the box.
It's a lovely bronzer, but after testing it out, we've discovered it's capable of a bit more than that. And the reason is because of its clever design.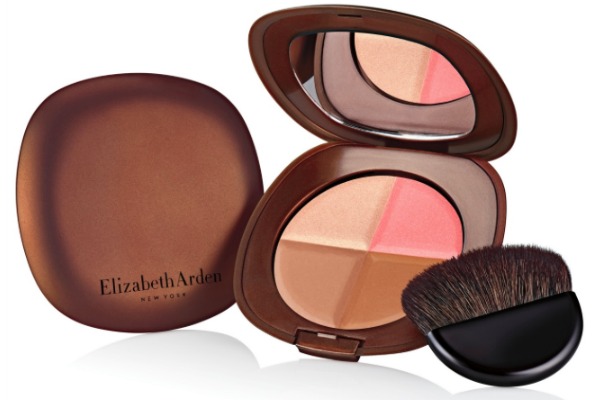 Advertised
In this bronzer you'll find a soft pink blusher, two shades of matte bronzer and a separate champagne coloured highlighter. The design means that you can easily use the different colours separately, swirl two together, or three or even four. As the bronzers are matte, they also double up for contouring and as eyeshadows, while the blush gives a delicate soft pink hue that's beautiful and natural.
Having the highlighter separate means you can choose if you want shimmer and where it goes - something that we particularly like about this. Although I will just say that it works a treat on the inner corner of eyes to brighten them up as well as to give cheekbones a lift too.
All in all the Elizabeth Arden FourEver Bronze bronzer mightn't be cheap, but you're getting a lot for your money. Technically, we'd call this a face palette - and a pretty darn good one at that. You have everything you need in one place and don't have to go rooting through your cosmetics bag to find it. Score.