 How on earth have we not come across these makeup gems before? This is the answer to all our contouring prayers. Seriously.
The thing about contouring kits is that there is always a shade or two in there that you never touch because they don't suit your skin tone. Or there is only one in there that you use, full stop. One type of makeup does not fit all.
My dilemma is that the highlighter is too pink, or the contour colour is too orange or dark. So what if I was to tell you that you can buy your perfect colour individually, for €4.75? Because you can. Nyx has secret little wonder products (that you can buy online from Boots), that may change your contouring game.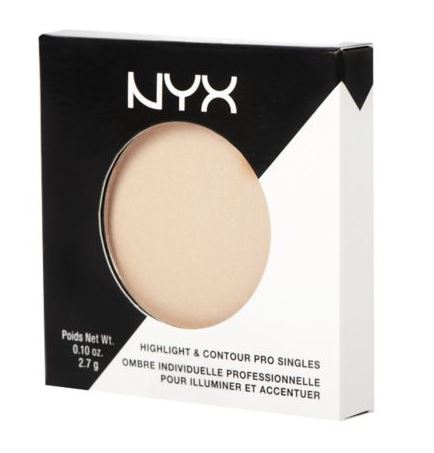 Advertised
The highlight and contour pro singles fit perfectly into the Highlight and Contour Pro Palette (€25.95), so you can customise an entire eight shade kit. I, however, just picked up the two shades I wanted for a subtle contour/highlight.
It's not just the price that's right; it's the texture. It's sheer, buildable and stays put all day. In short, it's a fricking bargain.