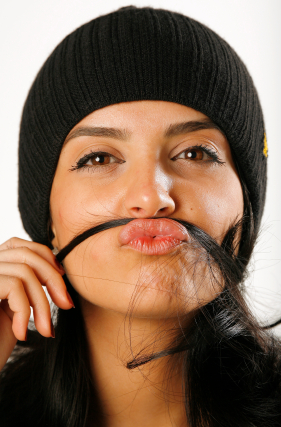 When my brother in law told me he was going to temporarily destroy his boyish good looks by the growing of a tache I was dismayed.
"Seriously?" I wanted to know. And "For Gods sake why?"
Well, he explained, Movember (the month formerly known as November you understand) is a moustache growing charity event that raises awareness for mens health. Last year 1700 Irish guys took part, raising a seriously impressive 320k between them.
This year Movember is in aid of Action Prostate Cancer. At the start of the challenge guys register at www.movember.com and pledge to grow and groom their taches.
Advertised
But that got me thinking. Why is it just guys who can be Mo'Bros. Why can't we have some Mo'Hos? I mean I know plenty of girls who could grow an impressive moustache by next week and I bet we could beat the fellas at their game. (Myself not included obviously).
So girls what do you think? Would you ditch the upper lip waxes for a month?