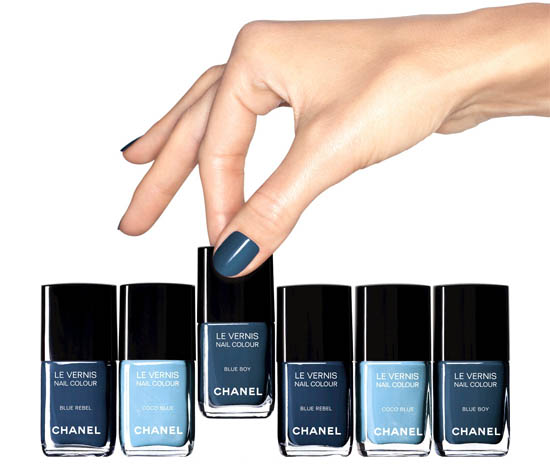 Kicking off at Brown Thomas Dublin tonight from 6pm to 11pm is Vogue Fashion's Night Out, a fashionstravaganza held globally that's designed to fete and celebrate fashion and beauty at its best. Anyone can head in, by the way, and it's promising to be a lot of fun.
And of course, there are limited editions to ooh and ahh over.
The one most bloggers are in a tizz about is Les Jeans de Chanel, a trio of blue cremes that will be exclusively available for purchase from the Chanel boutique on the ground floor. At €25 a pop, these super-limited nail colours will come in Blue Rebel, Blue Boy and Coco Blue. Like? You'll get 'em from tonight - but watch the site tomorrow cos Lynnie's been on dupe watch and she'll have some suitable subsitutes for us to get our paws on.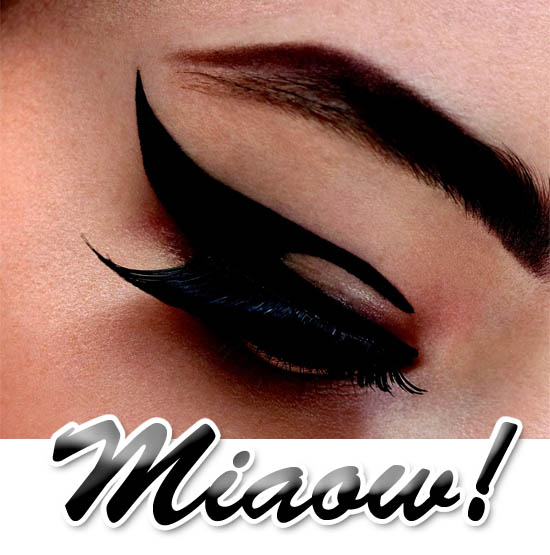 That's not the only piece of cosmetic fabulosity to land for Fashion's Night Out though: Dior has these intriguing Velvet Eyes patches, €69, on offer. Repositionable, adhesive eyeliner patches in four varieties, these are supah-limited edition and come in four different offerings: two matte black Effet Velours versions with a full line or a curved line for a graphic finish (as seen above), a pair of Effet Brilliant patches, with black Swarovski micro-crystals which decorate the line and  Effet Haute Couture  with three Swarovski crystals subtly positioned at the corner of each eye.
Advertised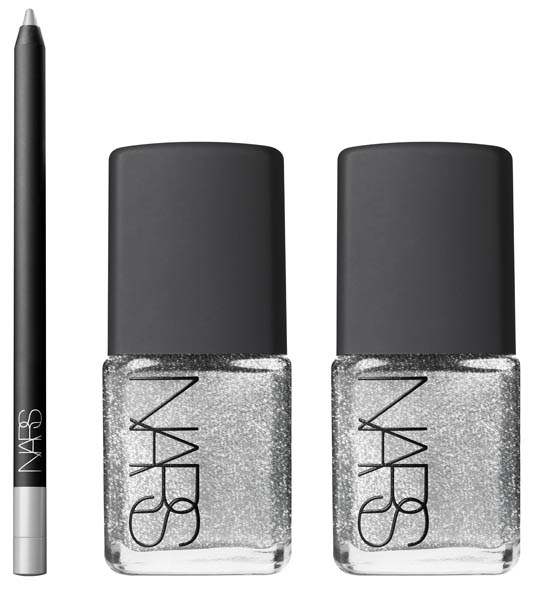 From Nars we have a couple of metallic goodies in the form of the Silver Odyssey Collection; it's a small edit of one nail polish in Space Odyssey,€18, and a Larger than Life Long Wear Eyeliner in Via Crispi, €25.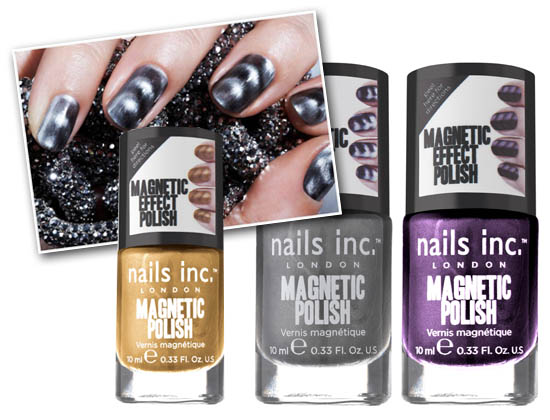 Nails Inc continue the metallic theme with a preview of their forthcoming special effects magnetic polish collection. Three colours, Big Ben (metallic gold, Trafalgar Square (metallic silver/chrome) and Houses of Parliament (metallic blue) will be €17.50 and while the idea's not new (Essence had some last year) it is fun: paint on your colour and hold it near a magnet when wet - then watch as the special particles in the lacquer rearrange into mackerel-striped patterns. The gals at the Nails Inc counter on Level One will be demoing this tomorrow, so head in if you want an up-close-and-personal look at how it's done.
So - just some of the treats in store tonight, of course there's tons more happening across fashion as well. Will you head in for a look, and have any of the above piqued your interest?