 Have you ever seen Sofia Vergara look anything less than fabulous? Nope, me neither (well, ok, there was that time when photoshop removed her teeth and she looked like crazy Aunt Mabel). She is just plain gawjus and we've developed a little (alright, large) girl crush on the Colombian beauty who rose to fame as Jay's fiery wife on Modern Family. She just oozes confidence wherever she's photographed and that self-confidence is one of the reasons why we love her.
And if you've seen any interviews with her, you'll know that she speaks about as quickly as an Irish person, at about a mile a minute. And she seems to be having a whale of a time. Whether it's the fact that she's just an incredibly likeable person, her penchant for eye-popping colour (check out that neck piece below) or her enviable, tumbling locks (what does she USE!), one thing's for sure: we want to grow up to be Sofia Vergara.
So here are five of our favourite red carpet looks for Miss Vergara over the past few months - we'll take a look at the make-up, the hair, the ensembles, and suss out the style and beauty tips that Hollywood's highest paid TV actress could teach us.
Get lippy like Sofia
If you're brave enough to try it, there are few beauty products that possess quite the same transformative powers as a killer red lipstick. Mac's Ruby Woo or Lady Danger are two great picks.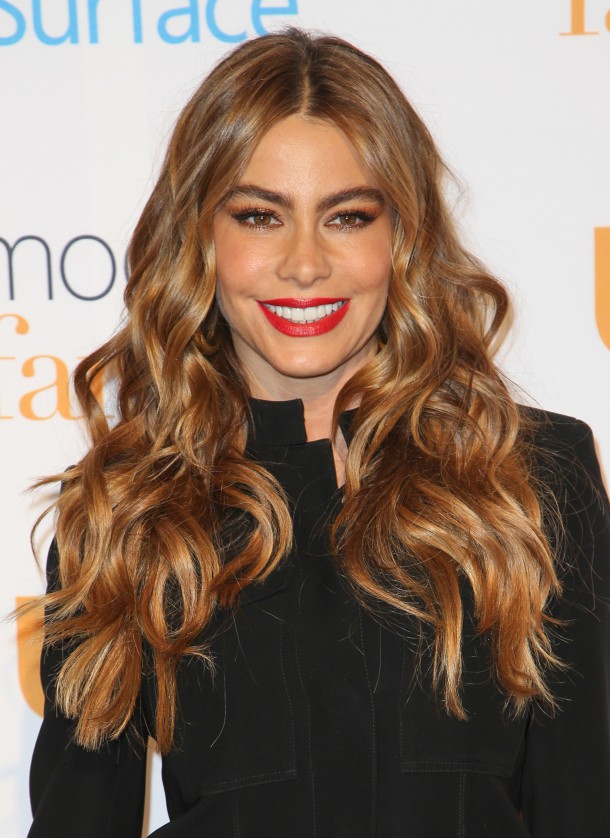 Try channeling old Hollywood glamour
If you find yourself invited to a very fancy affair, why not try shaking up your standard hairstyle and trying out a more sultry, Hollywood curl that will add some 1940s glamour to your look. Even just a stray from your regular parting will instantly refresh your look.
What's more, there's nothing sexier than revealing your back. Vergara works it like the classiest of pros.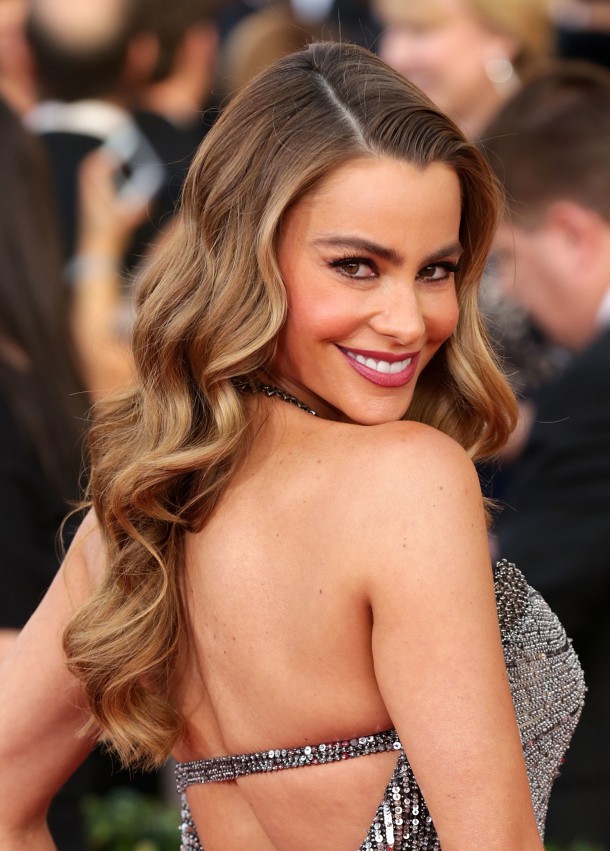 Embrace your body shape
If you've got it, flaunt it. Well Vergara pretty much has it all, in fairness. If you've been blessed with curves like Sofia, you'll feel like a million dollars when you step into a figuring hugging black dress.
Advertised
What's more, there's few colours as slimming as black. And then panelling with this material serves to draw the eye right in to the tiniest part of the waist. Magic!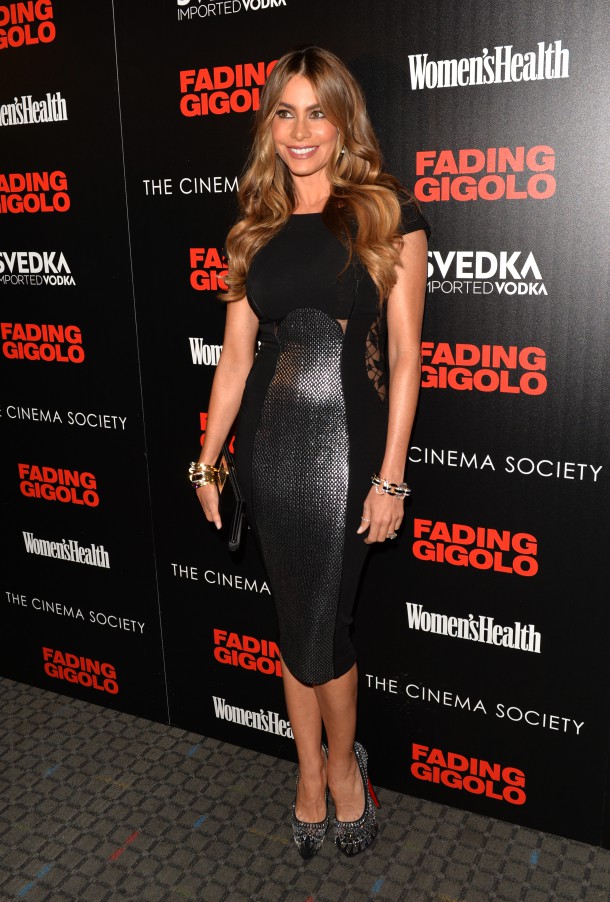 Don't follow every trend
If you know what works for you, don't feel under pressure to change your make-up look for each event. Vergara is a major advocate of this and has been quoted as saying:
Looking a million bucks isn't about how much the clothes actually cost; it's all about knowing how to dress for your body and what looks good on you. My mantra is accentuate your best qualities. If you have great legs, then show them off, If your legs aren't so great, wear tights and flaunt a different feature that you love.
Sterling advice from a lady who certainly knows what suits her. As you'll notice here, Sofia likes to stay close to a similar make-up palette as it's these tones that perfectly complement her skin, eye and hair colour. If smouldering, smokey browns enhance your eyes, then you know you're onto a winner.
Take Coco Chanel's advice and remove that last piece of jewellery before you leave the house
Don't over accessorize. Vergara knows that a statement dress is just that, a statement.
You don't need bangles, rings, earrings and everything else to detract from the look. Keep things elegant and simple with one key piece, such as the neck piece she's rockin' below, and let the rest speak for itself.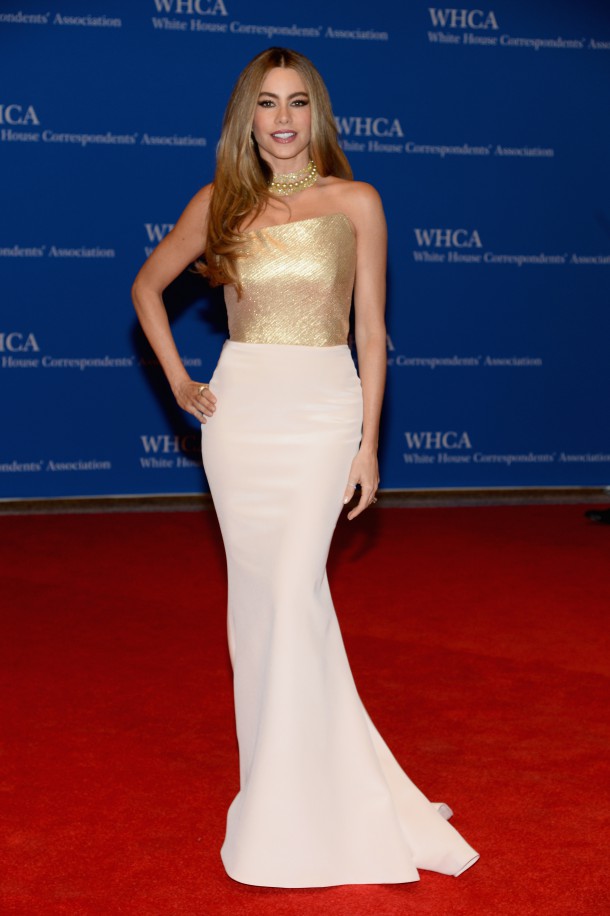 Still not convinced? Here she is with Ellen taking the pee out of herself and having the craic.
Advertised
Are you loving Sofia as much as we are? Who is your current girl crush? And who seems like they'd be up for a laugh over a glass of wine?