 The weekend is fast approaching and it's time to get to work on what is the most important part of the preparation in my mind - what to wear. Whether you are heading out on a Valentine's date or hitting the town with your friends, we've all the outfit inspo you'll need.
From day to day we all know what we love to wear and what suits us best. From colour and style, to shape and reasons, we curate our own style without thinking too much. But when it comes to getting dressed for a glam night out or a special occasion, it's important to put that little pizzazz into your efforts. (Want to try a vampy makeup look? See a step-by-step guide how-to here!)
I strongly believe in feeling confident in your choices. Sexiness isn't a white hot jumpsuit or a little red dress. Sexiness is HOW you wear it. It's like when you take your outfit from work to play, the simple action of putting on a pair of heels instantly ignites a feeling of confidence, lifting you up.
Well that's exactly what you want for your hot-damn Valentine's date night outfit/night on the town ensemble, something that makes you feel so good that you can't help but look good. And whether that's outwear or underwear, we've rounded up the best that the high street has to offer.
So let's get to it with my top picks: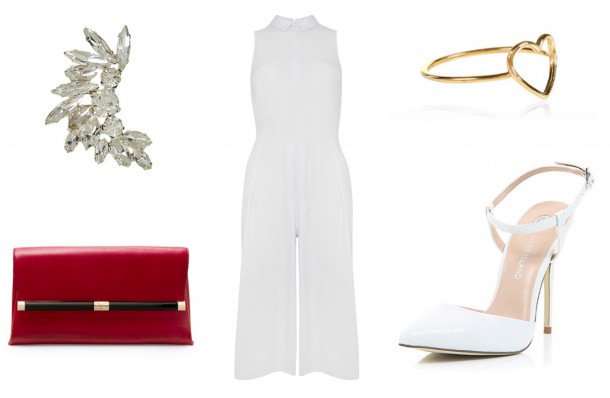 Crystal eat cuff, Accessorise €12.90 // White jumpsuit, Penney's €17 // Cutout heart ring, Accessorize
€13.90 // DVF leather clutch, €190 // Shoes, River Island €60
Advertised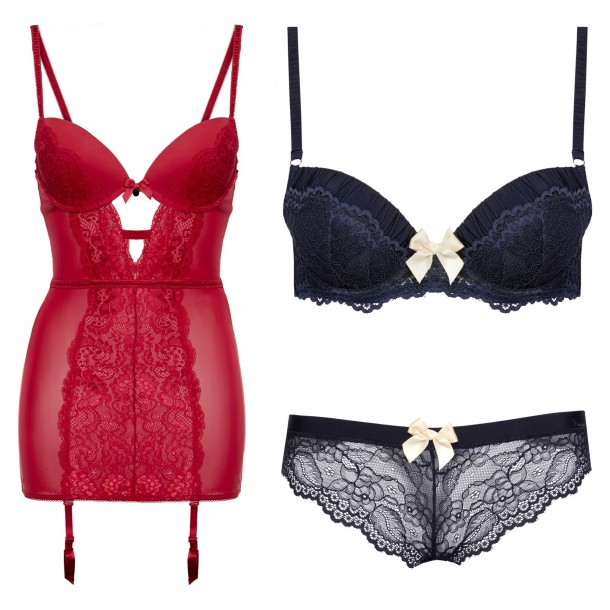 Shaper slip, Penney's €15 // Navy bra, Penney's €8 // Navy bow detailed panties, Penney's €4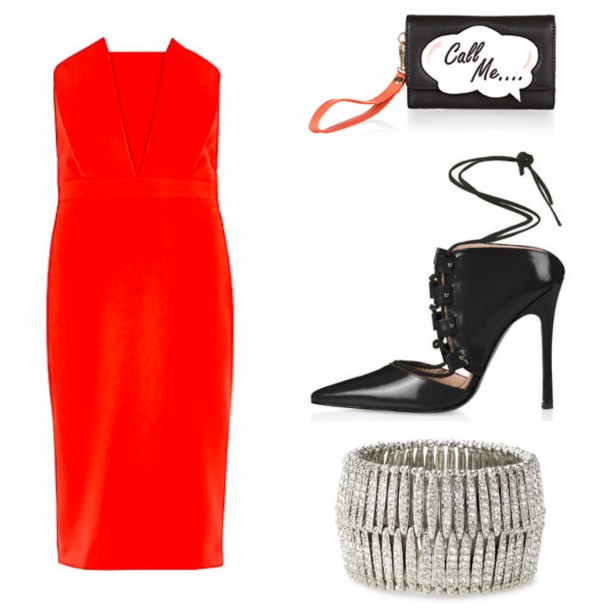 Red fitted bandeau dress, River Island €65 // Call Me Clutch, Accessorize €21.50 // Shoes, Topshop £78 // Crystal cuff, Stella and Dot €98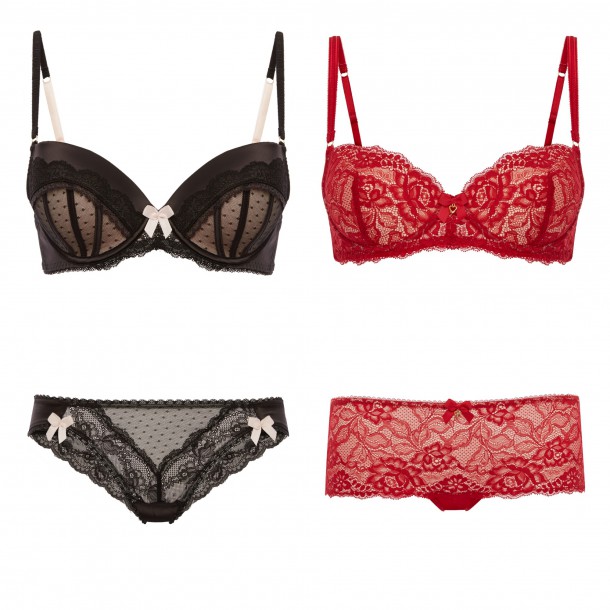 Lace bra, Penney's €8 // lace panties, Penney's €4 // Red lace bra, Penney's €8 // Red lace panties, Penney's €4
I love the idea of spicing things up with some new pieces, preferably without breaking the bank. And so I'm absolutely loving Penney's right now for their take on Valentine's spice...cute little bras and panties from €4? I mean it'd be sinful not to, right?
So what shall it be? What are you going to wear on your hot date/night out on the town this weekend? And are there any ideas that you'd like to get some advice on?
Advertised
Rebecca tweets from @hautesofabulous and you can find her Facebook page here, or snapchat her @hautesofabulous. And if you'd like to read more about her Valentine's thoughts, you can check them out here.