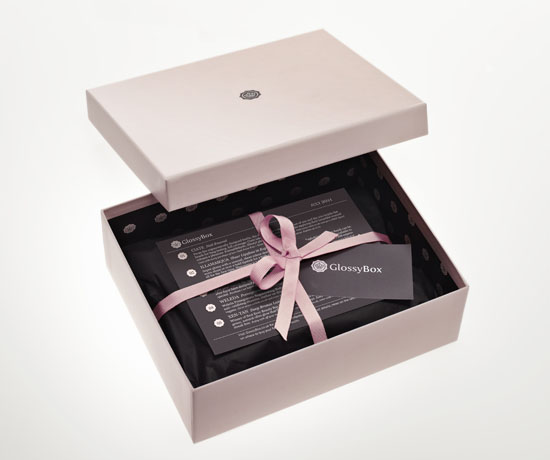 Glossybox, the beauty products subscription service that has our UK blogging buddies in a tizz, contacted us to tell us that they're now offering shipping to Ireland. Big news for anyone here who wanted to get in on the fun, but was precluded because of postcode.
So, what's Glossybox? It's a beautifully-packaged monthly box of beauty treats delivered direct to your door.  It offers you a way to sample new and new-to-you brands at a reduced cost - each monthly box costs £10 plus £2.95 postage and packing, which works out at just under €15.  You can opt out at any time to boot.
So what's in there? Sometimes you get full sizes (one box contained a Nars Orgasm Illuminator) other times they're minis (and another contained a travel size of Batiste. Um) but the idea is it should all work out over time to an edit of high end and accessible products you might not necessarily have chosen, or be able to buy near you.
Like anything similar, you're not gonna love everything you get all of the time - you may already own some of them - and this seems to be the main criticism I'm seeing of the Glossybox offer, which is only a few months old. Grumbles abounded about its second box, which was judged to be quite weak after a stellar Nars-based start.
Advertised
The current box looks cool though - Ciate polish, Tilda Swinton's Etat Libre d'Orange fragrance and Illamasqua products were included. Depending on the preferences you tick when you sign up, you'll get slightly different things in your parcel. I'd imagine as the service strengthens and more brands and users sign up, the boxes will become more diverse too.
What do you reckon?  I suspect Glossybox is a great way to get on the ladder as a newbie beauty lover, but as someone with a hardened, sharpened makeup, fragrance and skincare collection, it may not offer so much. Let us know your thoughts in a comment!
For more on Glossybox including all its terms and conditions (Beaut.ie has no association with the company), check its website for more information: www.glossybox.co.uk