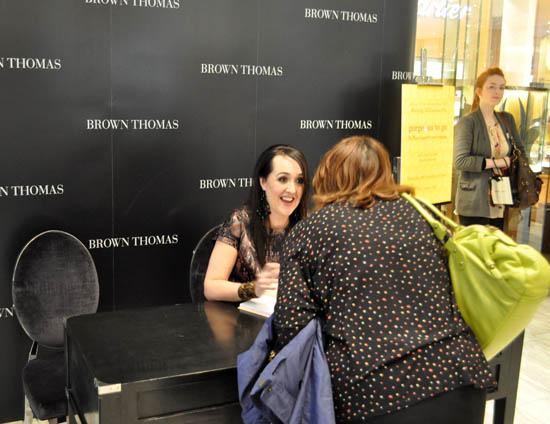 We'll be telling you loads more about the launch I am very sure, but for now (while we recover by getting oiled slaves to fan us with palm fronds and run baths filled with asses milk etc), feast yer eyes on the snaps we took of some of you Beaut.ies as you queued out the door of the Luxury Hall in Brown Thomas yesterday afternoon.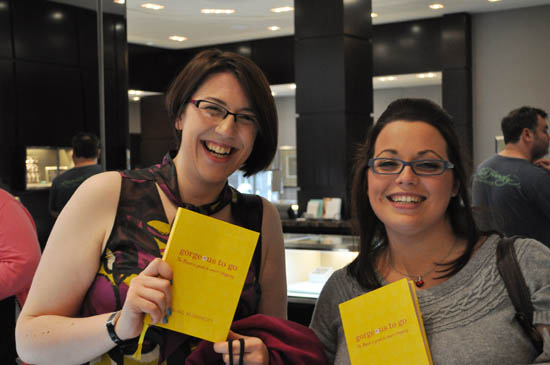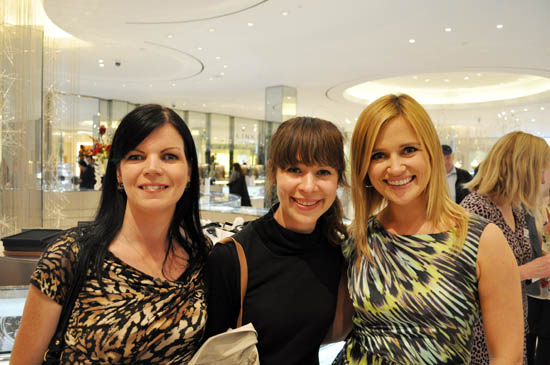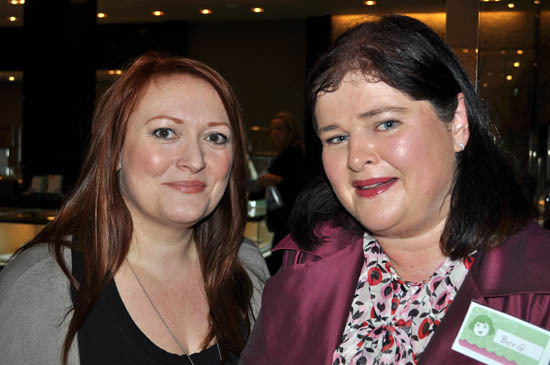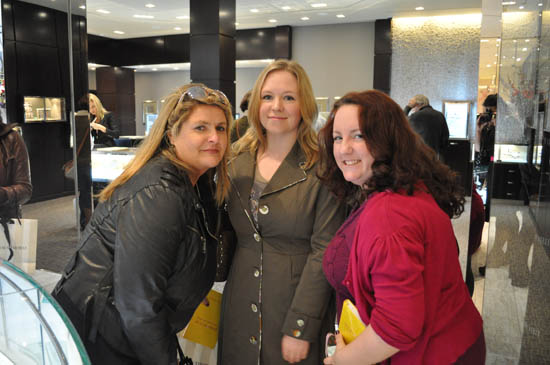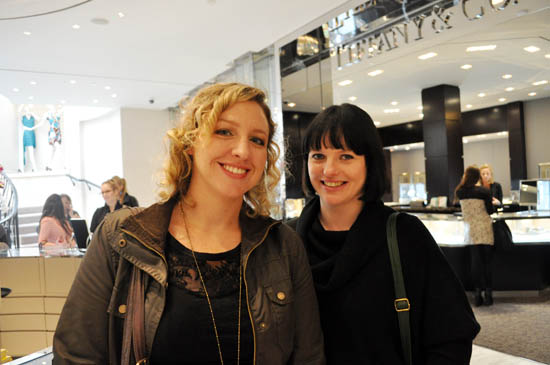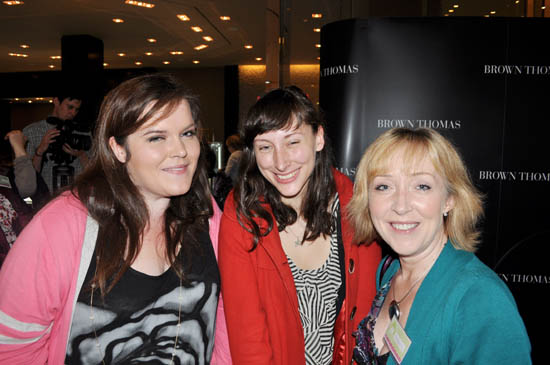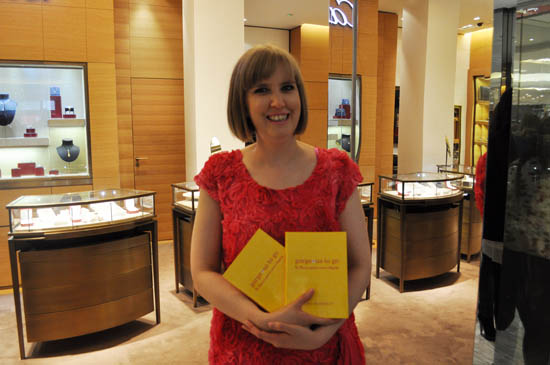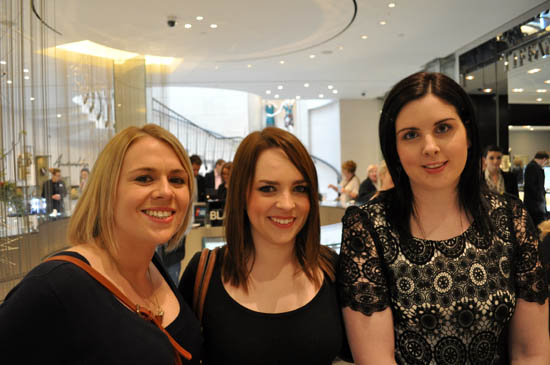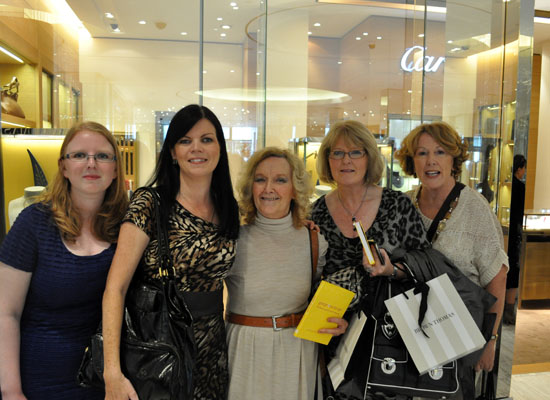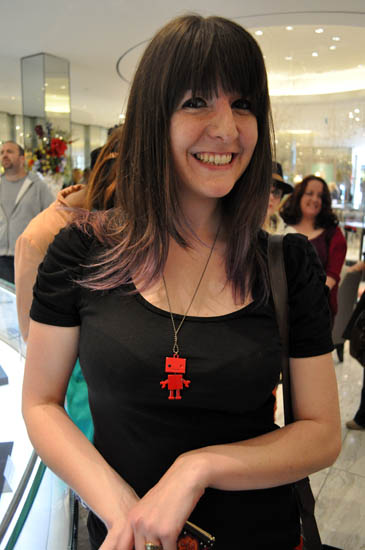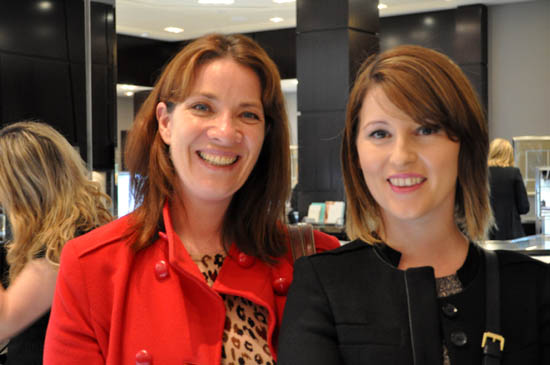 Advertised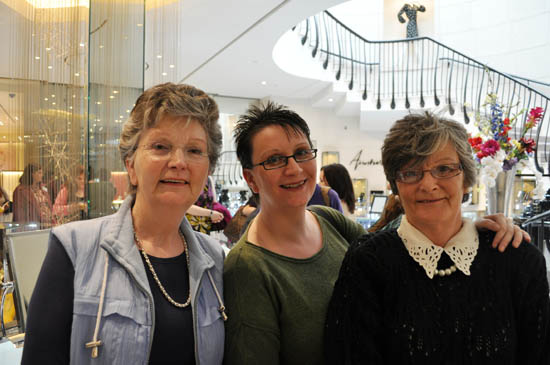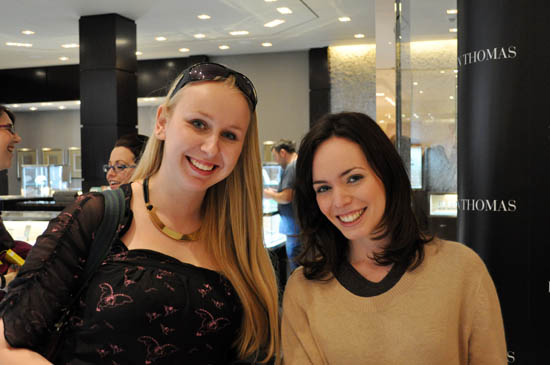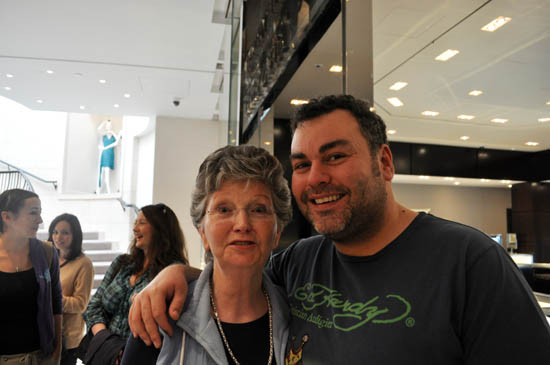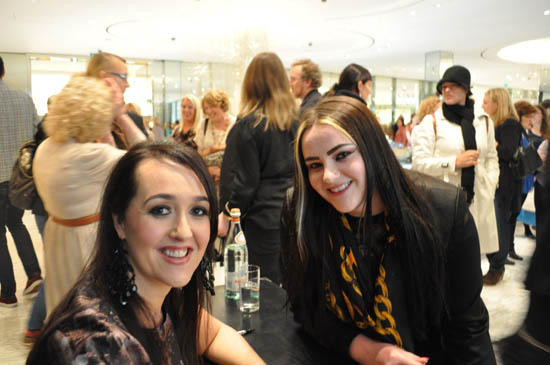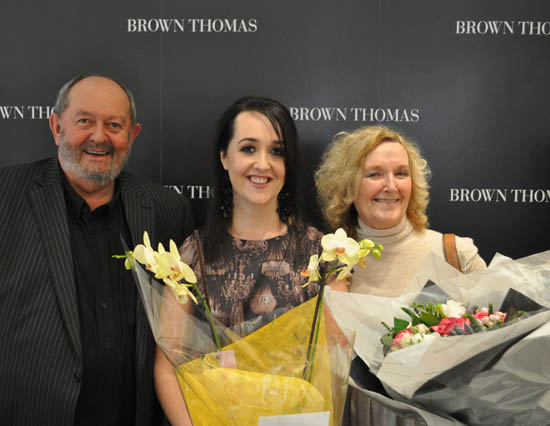 Aisling and the proud-as-punch Beaut.ie parents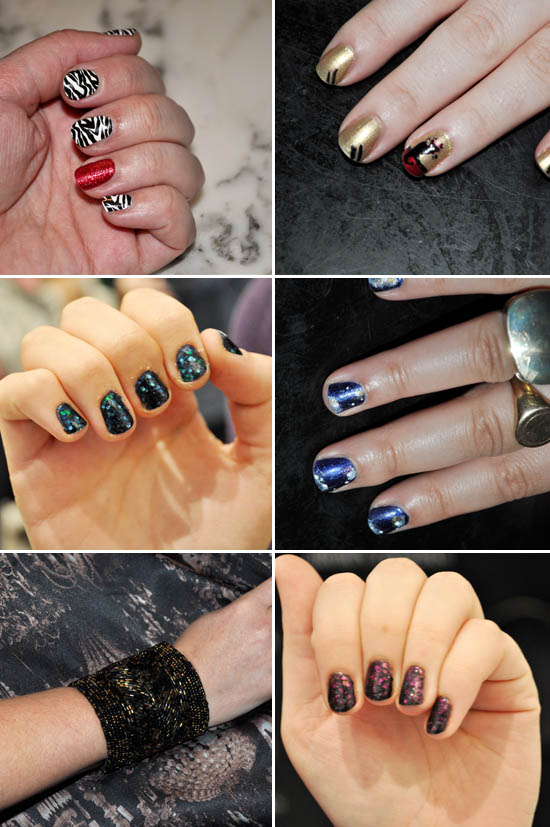 Of course there were some deadly nails - clockwise we have mine, a mix of Sally Hansen Salon Effects nail polish strips in zebra and Barry M red glitter; next up are Cherry Sue's fab gold nails with a cat nail art accent, below 'em are Emma from Fluff and Fripperies' Galaxy nails courtesy of Aoife from the Alpha Nail who has just recently opened a nail art salon in Temple Bar - check her blog out and you can contact her for appointments. Breige is rocking Facets of Fuchsia, Aisling's not showing you nails but details of the dress she wore to the launch (Ted Baker) and her wristcuff (Topshop). Then we have Holly's Essence dupe of Deborah Lippmann's cult Across the Universe. Phew! You Beaut.ies like yer talons!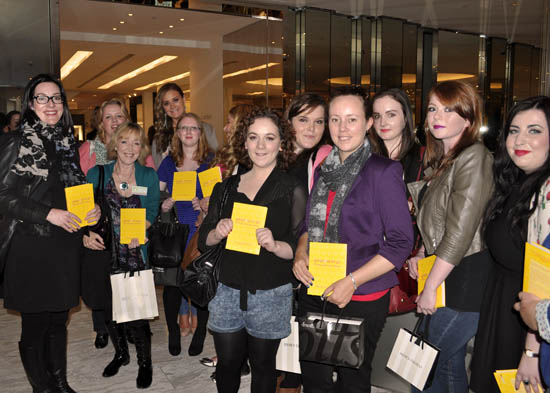 Lastly, we have some of Ireland's amazing, creative, innovative and talented beauty bloggers.  They support us and help create a community that's one we're so delighted to be a part of.
Thank you most sincerely to everyone who came yesterday - we so appreciated it and it was fantastic to see lots of familiar faces and meet loads of new ones too. Here's to you - and we hope you enjoy the book!
PS: wanna see who were the last Beaut.ies standing (or rather, sitting) in Dakota for post-launch drinks long after the sun had set? This gang of reprobates:
Advertised