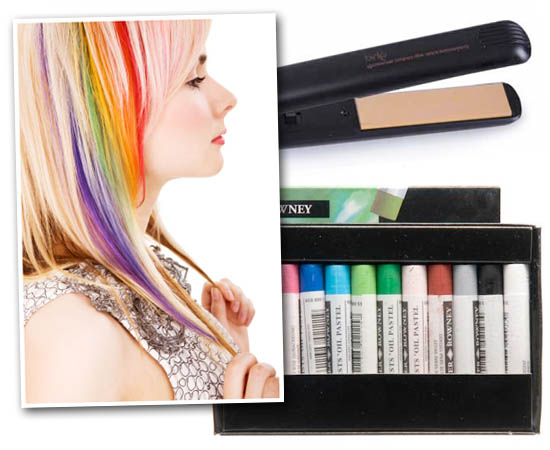 It first popped up on The Beauty Department and then during the week I clocked a step-by-step tutorial for hair chalking over on the Seventeen blog.  The latest beauty buzz for getting quick colour into your hair, hair chalking is particularly good for adding almost-instant balayage-style effects and Bleach Londonesque dip-dye a la Lynnie's flamingo fancy gruaig.
And no, it's not blackboard chalk you use; soft (non oil) pastels are the order of the day. Dusty screechy chalk and hair? Shudder!
So what do you do? While I haven't tried it myself - yet! - basically, here's the low-down:
Advertised
Dampen the strands of hair you want to  chalk
Then colour them in with the pastel shade of your choice.
Next, wait for hair to dry
Then seal the colour in with a GHD or straightening iron
Depending on your hair colour and the shades you've chosen, you'll get varying intensities. And how long does it last? Again, it depends on how often you wash your hair and how porous it is, but because it's not permanent it does of course come out the next time you lather up.
Whaddya reckon? A load of colouring-in auld nonsense or something you reckon you might try?