 My hair is going mad at the moment too - but for a different reason than Emma's.  I had a week in the sun (don't hate me! I had to do it! The voices in my head MADE me!) and I came back with a head like a Brillo pad.
Well good enough for me I bet you're thinking in an Irish Mammy fashion.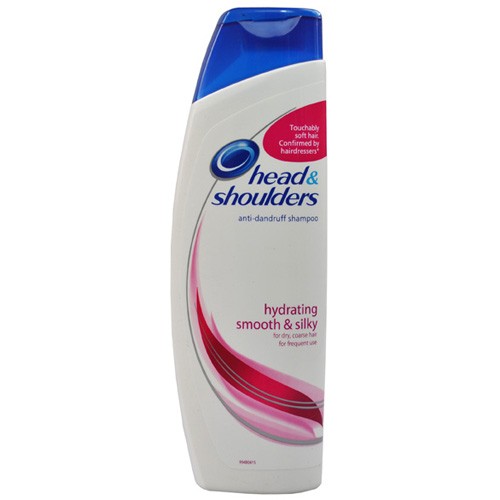 So I was DYING to wash my hair and put lovely silicone packed products all through it.  And unlike Emma I've got finer hair, but it does tend to act up really badly in changes of temperature (think Monica from Friends Barbados).  My shampoo of choice was  ... Head and Shoulders.  Head and Shoulders Silky to be precise - honestly it's great and leaves your hair really soft and shiny.
All mortification and hiding at the back of the bathroom cabinet aside, this is a great shampoo, especially for me, whose hair absolutely love silicones.  The three products I'm rating today are all packed with them.
But after the cheapo shampoo then it was on to the luxury products!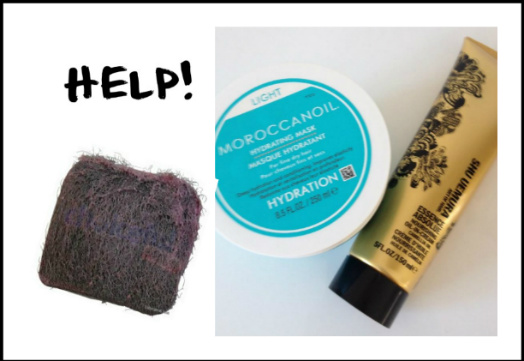 Advertised
MoroccanOil Hydrating Mask Light went through the gruaig for about ten minutes while I relaxed on a chaise, stroking cats and planning to take over the world.  MorrocanOil have brought out hydrating masks before, but they've been richer and heavier than this one.  I found the texture of this fella quite light as the name suggests and not as heavy duty as the masks I normally go for - but then I've been told to stop weighing my hair down with such heavy product, so I was glad to give this a go.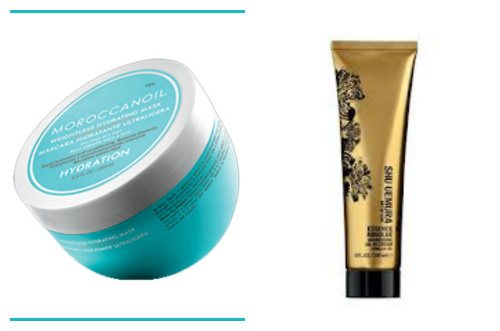 It's great for fine, light hair, I wouldn't recommend it for really thick hair obviously - but what I can tell you is that it did my hair a whole lot of good.  My hair is probably medium thickness if that makes sense - although in its current Brillo status it was hard to tell.
Then after the rinse out I put the Shu Uemuru Essence Oil in Cream (€38, available in salons) through my hair.  It's a rich cream/Camelia oil blend so you only need to use a little (and at that price you'd only want to be using a little wha'?).  Do you know something?  This stuff is gorgeous and I'd buy it for the packaging alone, which is just so decadent and beautiful.  Dressing table real estate right here.
And then I blasted my hair with the dryer and broke my cardinal rule of not using the straighteners.
Advertised
All was well and good in the world again. Angels sang and children laughed.  I had a good hair day.  I was happy.