 A few years ago I was delighted to be told by a skin expert that I didn't need to use an eye-cream because I was 'too young'. Well, that was a few years ago and I've been warned countless times since then that I definitely do need to load up on the polyfilla for my peepers.
In a similar vein (pun intended), I've noticed that my hands have a developed a distinct Madonna look to them as of late. In fact, up until one cold winter's day last November my claws were red, hard and dry. That day I had an epiphany: hey, I should slather on some hand cream, that'll do the job!
The job it did and I have been obsessed with having plump, smooth, youthful looking handies ever since.
I have tried tons of the stuff, but I usually return to old classic, Nivea. Their Smooth Nourishing Anti-Dryness Hand Cream with Hydra IQ has its own little place on my desk and another little groove in my hand-bag. I use it after I wash my hands or, well, whenever my scratchers call for it.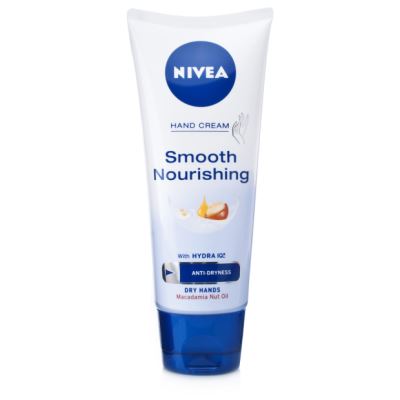 At €3.99, it isn't the cheapest hand cream I've ever used (my name is Miriam and I'm a skinflint) but it definitely is on the shallow end of the budget scale. It features my favourite scent at the moment, the subtle smelling macadamia nut oil - case in point, my current obsession with Lidl's Macademia Oil Extract Body Butter - and it contains the mysterious Hydra IQ, which promises to 'promote a non-stop moisture supply from within the skin.'
That is the point of hand-cream though, isn't it? To moisturise? This fancy sounding Hydra IQ that lives in a penny-pinching tube of Nivea should be adequate but...but what if you want to be ultra moisturised from the deepest depths of your skin? Well that's when you turn to Hand Chemistry's Extreme Hydration Concentrate.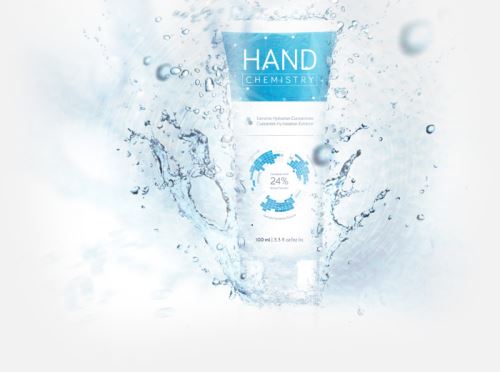 This new, heavy duty product has reached us just in time for cracked-skin season. It promises to repair dry skin and protect it from the mean old environment. After using it for about a week, skin apparently starts to create its own hydration, thanks to the not-so-secret ingredient, HA Pre-Cursor.
Advertised
For the past couple of days I've being obediently following the directions on the handsome tube and applying the gel-like stuff on squeaky clean hands morning and evening. At first, I wasn't too keen on the texture, which strangely felt quite drying, and I'm used to the traditional cream while this is more akin to fellow classic Neutrogena Norwegian Formula.
However,  when I increased the amount I applied and spread it all the way up to my neglected elbows the concentrated texture - and its nice, light albeit synthetic fragrance - grew on me. I also found that after a few days of using the Hand Chemistry Extreme Hydration Concentrate I didn't need to whip out my Nivea multiple times per day like I usually do, which could just be the key to saving money on hand protection.
The Extreme Hydration Concentrate is expensive - €24.99 for 100ml - but if you are only going to apply twice a day the price might be justified. The morning / evening application could easily become a part of your daily beauty routine (keep the tube beside your toothbrush!) and if really does what it says it does after ten days it could be well worth it. It does feel rather luxurious so I think it would be a really lovely present for someone with a special occasion coming up around this time of year.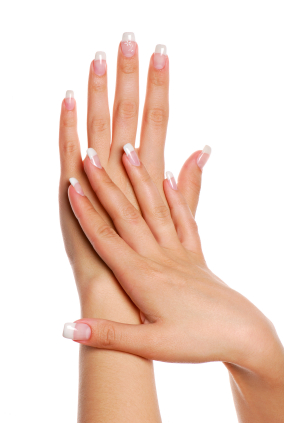 There's good news for those of you that don't feel like taking the chance on an expensive paw-soothing experiment. A 60ml sister cream, Triple-Function Hyaluronic Rich Hydrator will soon be on the market for €5.99.
I'm going to keep using the Extreme Hydration Concentrate for the next while (watch this space to discover whether I start sprouting water from my finger tips so hydrated my hands will be) but I'm going to keep my Nivea on my desk and in my bag, just in case of emergency.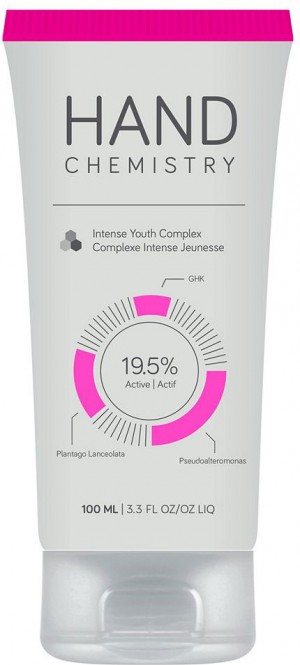 Hand Chemistry's Extreme Hydration Concentrate and Triple-Function Hyaluronic Rich Hydrator will be available at Lloyds Pharmacy from October 27th along with other new products from Hand Chemistry, the Intense Youth Complex (€24.99) and its sister hand-bag version Intense Youth Complex (€9.99).
Advertised
What is on your desk or in your handbag right now? Do you splurge or is it a bargain buy for you? Tell us what's on your paws right now!