 Word on the street is that contouring is a thing of the past. This season, we're about to get all up on the highlighting palettes
And, as we all know, the easiest and cheapest way to stay fashionable is with our makeup. This season, the most on trend piece in kits around the country will be highlighting palettes.
If you're afraid that your carefully honed chiselling skills will all have been for nothing, don't worry. You can still get a lovely structure to the face by the correct use of highlighting in all the right places. I'm not saying to highlight your whole face; I mean, if you highlight your face in the right area using the right colour tones, you can still create dimension to the face in a softer and more natural way.
I have found you three different gorgeous palettes to choose from, all with different price points, but each as beautiful as the next. All you will have to decide is how much you're willing to invest in your new Spring/Summer glowing makeup look.
Splurge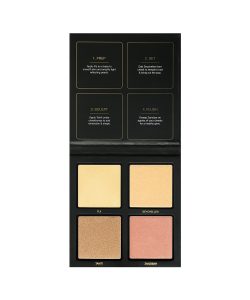 Huda Beauty Golden Sands Edition €45
This is a gorgeous palette. The pigment is exceptional and the colours work wonderfully together and separately. This really gives you all the tools to create that beachy/glowing skin that you have always wanted and the best part is that Huda herself has a YouTube channel with step by step tutorials on exactly how to use this.
Advertised
Spend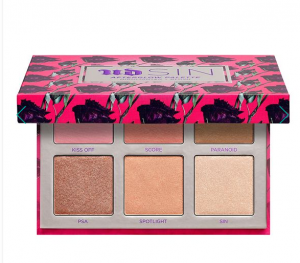 Urban Decay Sin Afterglow Palette €35
If you are a fan of the Afterglow products from Urban Decay, you will LOVE this highlighter and blush palette. It gives you all your favourite highlighters and blushers in one palette along with a mirror for highlighting on the go. The pigment is fab, but that goes without saying when it comes to UD quality. The colour range is great for pale skin types to dark skin types.
Save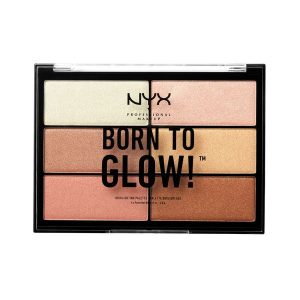 NYX Born to Glow €29
Advertised
Your save option is NYX. For only €29 you can have the option of six glowing shades to choose from. From white to dark brown you won't be disappointed with this purchase. The pigment isn't quite as good as the other two options but that can be nice if you're looking for a more natural look anyway.
Are you dedicated to your contour or willing to try this new makeup trend?