 New beauty alert! There's plenty happening at the moment and we've got the details on three of the hottest launches.
New beauty is something we're always a little over excited about here at Beaut. But, then again, if we weren't, we might as well pack up and go home, right? Last week we told you about the hotly anticipated Lady Gaga collection Haus Beauty (which should prove to be very interesting). This week we've got perfume launches and foundation to swoon over. Huzzah!
So, without further ado, here's a roundup of three of the top beauty launches to keep your eyes peeled for.
Huda Beauty Perfume
Apparently, the news broke of Huda's latest beauty venture via her Facebook Watch reality TV show Huda Boss (em, anyone else feeling out of the loop on that? If you're a fan, let us know!). The multi-millionaire was recently named number 37 on Forbes' rich list (for self-made women) with Huda Beauty the brand worth an estimated one billion dollars.
Co-owned and managed with her sisters, Huda Beauty is now apparently going to be launching its own perfume. Details are a little sparse on the ground. But it is has been confirmed via Instagram and with behind the scenes action on the show as a teaser.
New H&M Fragrances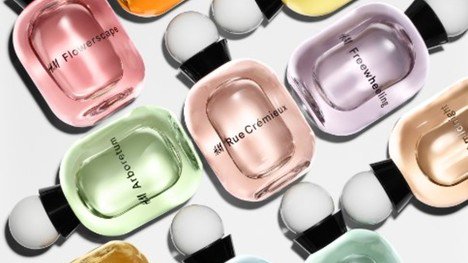 If you can't wait for Huda Beauty's perfume, then the new H&M collection should hit the spot. There are set to be a whopping 25 to choose from, launching online and in-store on 16th August.
Advertised
There will be three groups to choose from ranging from €5 - €25. Firstly, ten single-note scents, (such as vanilla and yuzu) which are simpler and can be worn alone or layered up. The next ten scents are called The Reveries. These have fun names like Sparks Will Fly and Way Past Midnight, created to conjure up memories and feelings.  The final 5 scents are The Essences range. These are more complex and therefore the most expensive of the bunch.
MAC Hyper Real Foundation
A lot of fans were heartbroken when Mac discontinued their Hyper Real foundations. But, we have it on good authority that they'll be returning for another spin this coming August.
To tease us, many of the senior artists and Mac Pro team have been giving sneak previews, and we can't wait to give them a go second time around. For those who missed them, Hyper Real were one of the original products that gave skin a beautiful glow back in the early 2000s. Y'know, before anyone really knew what highlighters were for!
Advertised
Are you excited about the new launches too?