 Are your pockets and skin feeling the January blues? Well, fear not, because we have a hero product for you that won't see your beauty routine take a wobble this month.
Let me introduce - or re-introduce - you to the anything-but-bland, Ultrabland facial cleanser, by Lush.
Before finding Ultrabland, I hadn't come across a balm cleanser that does so much for the skin under the €40 - €50 mark, so you can imagine I was elated to discover this pot of magnificence for the tiny price tag of just under €10. Bargain! Having used this product as part of my skincare routine for the last four years, I would strongly recommend giving this one a go - your skin will thank you for it.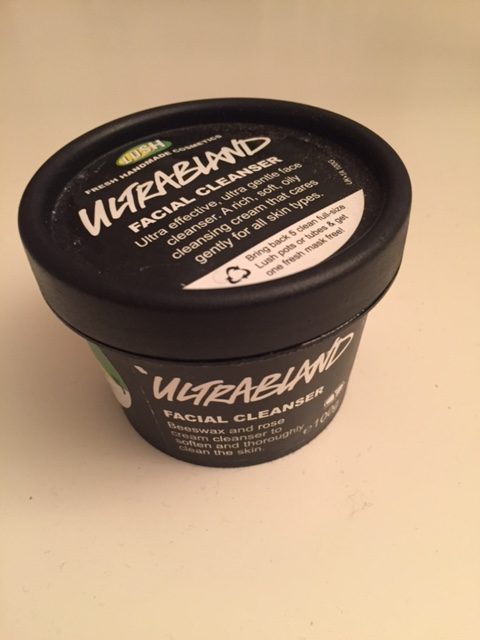 Dispense a small portion onto dry hands and massage for two minutes onto a dry face, not forgetting the décolletage. Run a hot flannel/ face cloth/cleansing cloth under tepid water, squeeze, and wash the day away. Despite what the packaging says, I would steer clear of using cotton pads as the product's thick consistency can prove to be a challenge to fully remove without the use of the trusty cloth or flannel.
Advertised
The USP for me and the reason why I simply can't get enough of this noble cleanser is because - though it's not instructed on the packaging - I tend to use it as a multi-purpose product, giving you even more bang for your buck! Particularly, when my skin is feeling in need of some extra TLC, I apply a very thin layer onto the face and leave it on overnight, and voilá you will wake up with smooth, plumped feeling skin and feeling simply 'lush' (sorry, couldn't resist the pun). I also use it occasionally on dry elbows and knees.
The ingredients are quite simple: almond oil, propylparaben, glycerine, rose absolute, rose water, methylparaben, beeswax, honey, fresh iris extract and a tincture of benzoin. Lush is an ethical organisation, claiming to never test their products on animals, so you can rest assured that this is a company you can trust.
Prices range between a whopping €9.50 (45g) and €15.95 (100g). Lush stores are located on Henry Street and Grafton Street (Dublin), Oliver Plunkett Street (Cork), and Newry. Living nowhere near those locations? No problem, you can pop online to lush.co.uk and get Ultrabland delivered straight to your door.
Advertised
And what's more, if you return five cleaned containers, you will get a fresh handmade Lush mask of your choice. Ready, steady, cleanse!
Follow our newest beauty columnist Linda Pototzki on Facebook, Instagram and Twitter!